WHAT YOU NEED TO KNOW
The Commission on Elections (Comelec) organized two debates, ahead of the May 9 polls, to help the public scrutinize candidates running for the vice presidency.
Both taking place at Sofitel Philippine Plaza, the first vice-presidential debate is scheduled on March 20, while the other is set to be held on April 23. Seven out of nine vice-presidential bets have confirmed their attendance as of March 13.
Who deserves to be the country's vice president?
Scroll down this page for live updates, context, analyses, and fact checks from Rappler as the debates unfold. Further down the page, click "load more."
LATEST UPDATES
Pangilinan uses Senate experience, Robredo's VP example in Comelec debate
 Senator Francis "Kiko" Pangilinan came prepared to the Commission on Elections' PiliPinas Vice Presidential Debate on Sunday, March 20, with notes on years of experience as a Philippine senator and receipts of the successes of the vice presidency of his standard-bearer, Vice President Leni Robredo.
Like his performance in the CNN Philippines debate on February 26, Pangilinan stayed on-brand and consistent as he occasionally circled back to his top advocacy: agriculture and the rights of farmers and fisherfolk.
Read more here.
In vice presidential debate, it's Walden Bello vs Comelec
In the first vice presidential debate organized by the Commission on Elections (Comelec), vice presidential bet Walden Bello decided to confront the poll body over what he called "weak" penalties against debate skippers.
In the latter part of the VP debate on Sunday, March 20, the bets were asked by moderator Ruth Cabal about the expertise they could share with the president if they win the elections. Bello decided to dodge the question, and instead rant about the absence of dictator's son Ferdinand Marcos Jr. and Sara Duterte in election debates.
"You know what Ms. Cabal, I hesitate to answer that question because this is becoming a big joke. Sara Duterte is not with us, okay? We're slashing one another for her benefit. I mean, the Commission on Election should do something about this," Bello said. 
For the full story, read here.
Pangilinan calls for P500M fuel subsidy for farmers, fisherfolk
Still talking about rising fuel prices, VP bet Kiko Pangilinan calls for the immediate release of the P500-million fuel subsidy for farmers and fisherfolk. He says the govt must buy produce directly from local farmer and fisherfolk enterprises.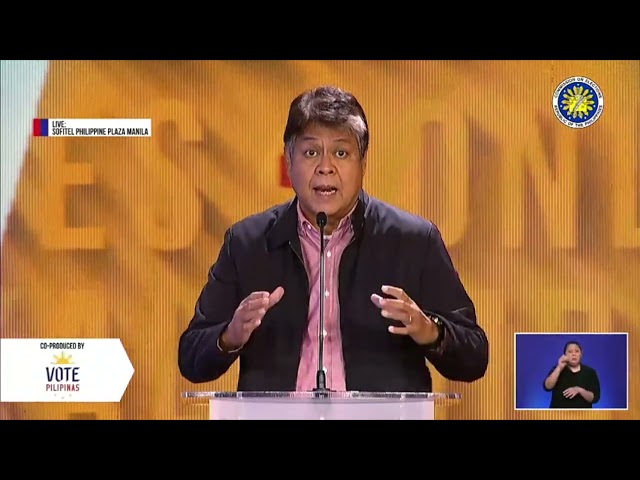 Sotto offers ways to help Filipinos cope with rising fuel prices
Senate President and VP bet Tito Sotto offers three ways to help Filipinos cope with rising fuel prices: suspension of excise tax on fuel, raising minimum wage, and shifting to solar energy.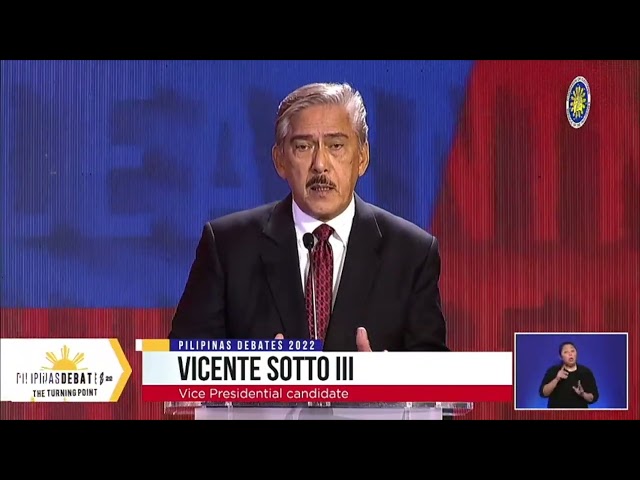 Pangilinan: Incompetent leaders should be replaced
Should there be another COVID-19 surge in the country, incompetent leaders should be replaced. VP bet Kiko Pangilinan says this during the Comelec debate, and adds that govt should strengthen COVID contact tracing, testing, and isolation.
Should Comelec punish debate snubbers? Garcia says law is needed first
Comelec commissioner George Garcia says the poll body couldn't just impose punishment to debate snubbers if there's no law on it. Comelec chairman Saidamen Pangarungan, meanwhile, says they will address this problem in the next en-banc session.
Presidential and vice presidential frontrunners Bongbong Marcos Jr. and Sara Duterte, as usual, are a no-show in the debates.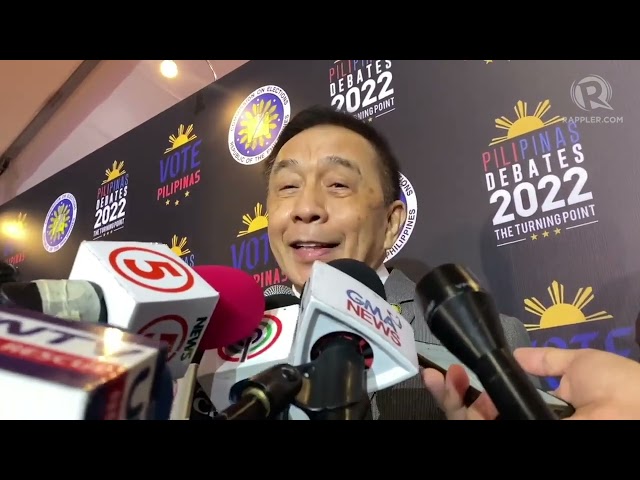 WATCH: Bello repeats message to debate absentees Marcos and Duterte
Walden Bello, whose criticism against the Comelec prompted an impromptu presscon from the commission, repeats his message to debate absentees Marcos and Duterte pic.twitter.com/0CUzj5HZxQ

— Lian Buan (@lianbuan) March 20, 2022
[Rappler Recap] John Nery: No time for Comelec to wait for law to penalize absentee candidates
[Rappler Recap] John Nery: We need to pay attention to VP debates