Vice President Leni Robredo names 4 pressing issues the next president must face after the 2022 elections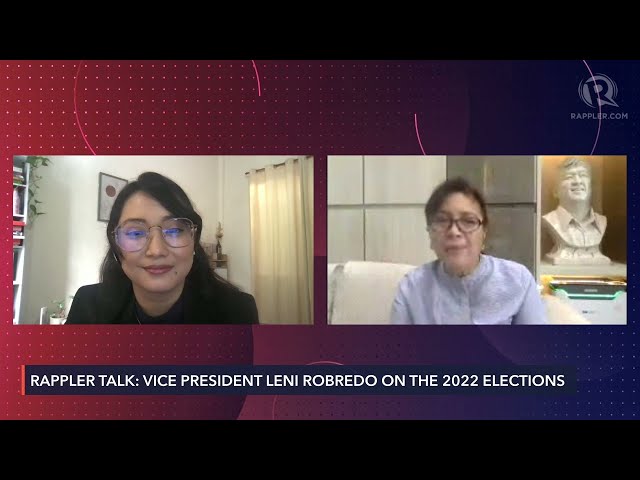 Vice President Leni Robredo said that getting the coronavirus pandemic under control would be one of the biggest challenges of the next Philippine president.
The Philippine opposition leader, who is still deciding if she would run for president in the 2022 polls, identified four most pressing problems the country will be facing post-pandemic when asked about it in a Rappler Talk interview on Friday, September 3.
Robredo said pandemic control entails having stronger, swifter, and more streamlined systems for COVID-19 testing, contact tracing, treatment, and vaccination. The entire healthcare system should also be strengthened.
The Vice President also discussed the need for a data-driven approach to revitalize the economy, address the education crisis, and provide ample social services to Filipinos badly hit by the pandemic.
Watch this excerpt from Robredo's Rappler talk interview. – Rappler.com