A Comelec official says they are currently doing an inventory of open-air facilities that can be utilized as voting centers in 2022
Senator Cynthia Villar urged the Commission on Elections (Comelec) to consider using covered courts and multi-purpose centers as alternative voting places in the 2022 Philippine elections.
During a Senate hearing on the safe conduct of the 2022 national elections on Thursday, June 3, Villar said these open-air facilities would help ensure voters are better protected against the coronavirus.
"These days, we have a lot of multi-purpose centers in all areas in the Philippines. So those can be used as voting places…. People love covered courts, so I guess those can be voting places also," Villar said in Filipino.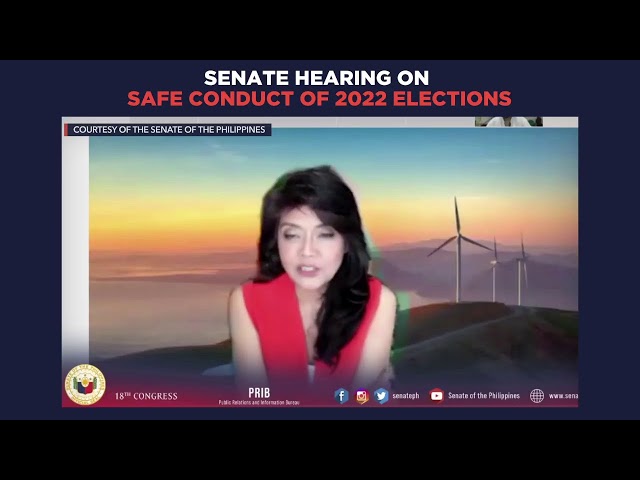 Senator Imee Marcos, who was presiding at the hearing as chair of the Senate committee on electoral reforms and people's participation, agreed with Villar's suggestion.
She said the open ventilation in covered courts, multi-purpose centers, and even stadiums make them suitable locations for people to safely cast their votes amid the pandemic.
Marcos also said some senior citizens and people with special needs had long been complaining of having difficulties going up the stairs of public schools where they usually vote.
"That seems much safer than being cooped up inside schools," Marcos said in Filipino.
Comelec Deputy Executive Director for Operations Teopisto Elnas Jr. told the two senators that some precincts in the past elections were actually located in multi-purpose centers, gyms, and basketball courts.
But he said the poll body is now conducting an inventory of other open-air facilities that can be tapped for the 2022 elections.
"And as of now, we are having an inventory of all these open spaces, covered courts, other spacious buildings within the barangay so that we can transfer our voting centers there, while of course following the rules and following the procedures under the Omnibus [Election] Code," Elnas said in Filipino.
In the same hearing, Villar also asked Comelec to increase the number of its polling precincts by purchasing more vote-counting machines for the 2022 polls.
The Comelec could only reduce the number of people per polling precinct if it had more clustered precincts for the 2022 polls, the first to be conducted in the Philippines against the backdrop of a pandemic. – Rappler.com