Willie Ong is still the vice president for health services of the Duterte-allied Lakas-CMD party, according to the party's secretary general Butch Pichay
Willie Ong joined the 2022 campaign of the Duterte critic and Manila Mayor Isko Moreno while still in Lakas-CMD, the Duterte-administration-allied national party.
This was confirmed by two top officials of Lakas-CMD to Rappler on Wednesday, September 22. Willie Ong was still serving as the party's vice president for health services.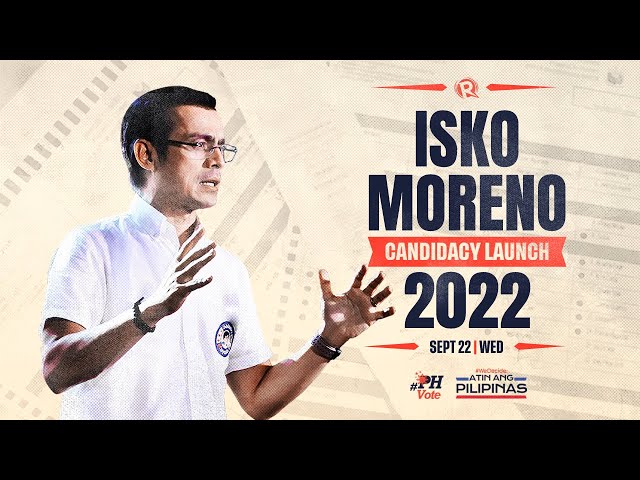 According to Lakas-CMD president and House Majority Leader Martin Romualdez, as well as Lakas-CMD secretary general Butch Pichay, Ong informed the party of his decision. He, however, has not resigned from his post.
"He has not resigned yet but has already informed us," Pichay told Rappler in a text message.
Romualdez said, meanwhile, that Ong informed him of his intention to leave the party. He released a statement wishing Moreno and Ong good luck, saying the Manila mayor made an "excellent choice" for his running mate in 2022.
A medical doctor, Ong ran for the Senate in 2019 under Lakas-CMD. While he placed 18th overall, Ong garnered the second-highest number of overseas votes for senator.
This makes the Moreno-Ong ticket a tandem of former allies of the Duterte government who are now part of the opposition. Before running under Aksyon Demokratiko, Moreno served in the Duterte government and stood as an official of another Duterte-allied party, the National Unity Party. – Rappler.com