This is AI generated summarization, which may have errors. For context, always refer to the full article.
The Metropolitan Manila Development Authority says Fernando, who served as its chairman from 2002 to 2009, is known as a 'workaholic and a disciplinarian' among the agency's employees
MANILA, Philippines – Fomer Marikina mayor and congressman Bayani Fernando died on Friday, September 22. He was 77.
Fernando's death was confirmed by the Metropolitan Manila Development Authority (MMDA), which he had served as chairman.
"The Metropolitan Manila Development Authority is deeply saddened and shocked about the sudden demise of former Chairman Bayani F. Fernando who served the Authority from June 5, 2002 until November 25, 2009," the MMDA said in a statement posted on X.
Various media outlets, citing sources, said Fernando fell from the roof of his home while he was fixing it and was rushed to the hospital, but died past noon of Friday.
From 1992 to 2001, Fernando served as Marikina mayor for three consecutive terms. He was succeeded by his wife, Maria Lourdes.
After his mayoral stint, he headed the MMDA from June 2002 until November 2009. One of his projects is the "Metro Gwapo" campaign which sought to transform the capital region into a livable metropolis.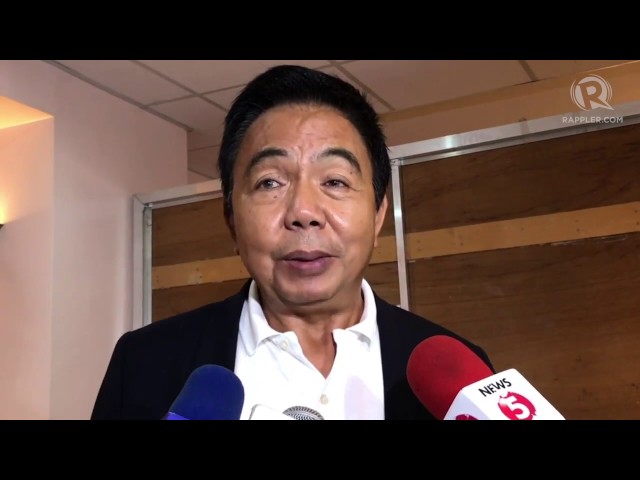 Fernando ran for the vice presidency in 2010 and finished fourth place.
Fernando served as public works secretary during the Arroyo administration, but it only lasted for a few months as he resigned to focus on his role as MMDA chairman.
From 2016 to 2022, he served as Marikina 1st District representative.
In 2022, Fernando ran for Marikina mayor but was defeated by Marcy Teodoro.
Fernando is the founder of BF Group of Companies, which is engaged in construction, steel, manufacturing and real estate.
Netizens paid tribute to Fernando, recalling his legacy in Marikina. – Rappler.com