But Civil Service Commissioner chair Alicia dela Rosa Bala denies the allegation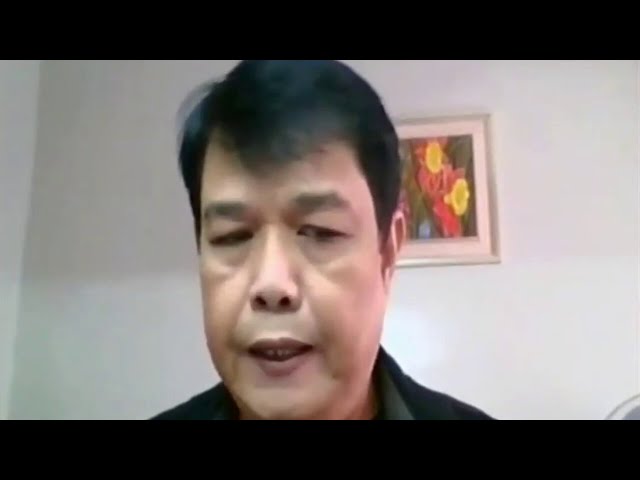 (UPDATED) Civil Service Commission (CSC) Chairperson Alicia dela Rosa Bala ordered commissioners not to disclose to lawmakers the details of pending administrative cases faced by officials of the Philippine Health Insurance Corporation (PhilHealth), according to one commissioner.
CSC Commissioner Aileen Lizada made this disclosure at the resumption of the joint House committee investigation on the anomalies hounding PhilHealth on Tuesday, August 25.
Sought for comment, CSC chairperson Bala denied Lizada's claim. "I'm denying the allegation," said Bala in a quick phone interview with Rappler, adding that she would be releasing her full statement on the matter within the day.
Bala released her full statement past 6:30 pm and once again denied making such an order to the CSC commissioners.
She then said she observes the sub judice rule – which bars parties to a pending case from disclosing details to the public – when it comes to cases yet to be resolved by the CSC.
"Chairperson Bala would never ask any CSC official or employee to 'suppress' the sharing of information that could otherwise be legally shared, more so before the House of Representatives committee on good government and public accountability," read Bala's statement.
During the hearing, House committee on public accounts chair Representative Mike Defensor asked Lizada point-blank if there were any internal directives to "suppress" information from legislators regarding PhilHealth.
"Meron po bang move sa loob ng CSC (Is there a move inside CSC) to suppress information and not to give it to this committee? Please be honest, Commissioner Lizada," Defensor asked.
Lizada said yes.
"Mr Chairman, we had a meeting ever since the memorandum of the President was released. Right away, we had a virtual meeting and yes, sir, there was a guidance regarding your concern. There was a guidance," Lizada said in a mix of English and Filipino.
When Defensor clarified if the guidance was to withhold information from lawmakers, Lizada said yes.
House Deputy Speaker Rodante Marcoleta then asked if the said order came from CSC chair Bala herself. "The chairperson po," Lizada replied.
What exactly did Bala allegedly say?
"If my recollection serves me right, 'This information should not be made public nor should be given out to anyone who would be asking either in aid of legislation or investigation.' Parang ganun. 'Yun po ang natandaan ko po (She said something to that effect. That's what I can remember)," Lizada said.
The CSC official said Bala's directive was captured in the audio-recording of their commissioners meeting, the date of which Lizada did not say during the hearing.
Later, however, Lizada said Bala's words were supposedly taken out of the minutes of the meeting, which the commissioners are yet to approve. Lizada said she is now moving to make the transcript accurate, since she is the one assigned to move for the approval of the minutes.
Not true, says another commissioner
CSC Assistant Commissioner Ariel Ronquillo – whom Bala deputized to represent her during the House hearing – denied Lizada's accusations.
"Categorically I will say that I did not hear that guidance being given by the chair in any meeting of which I was in attendance, your honor. I am present in all of the commission meetings, except if I am sent elsewhere," Ronquillo said.
But it was Ronquillo who made lawmakers suspicious in the first place because he could not give basic information regarding the number of cases faced by PhilHealth officials that are still pending with the CSC.
Ronquillo kept on saying he will provide the data later on since it is supposedly unavailable.
This prompted legislators to instead to address their questions to Lizada, who immediately said that from 2010 to 2020, at least 74 cases have been filed against PhilHealth officials with the CSC.
When Cavite 4th District Representative Elpidio Barzaga Jr said the conflicting statements of Lizada and Ronquillo can only mean one of them is lying, Lizada once again spoke up and said Ronquillo was actually present during the commissioners meeting in question.
"This is not easy on my end. It's quite difficult, but allow me to refresh the memory of Assistant Commissioner Ronquillo," Lizada said. "When the chair gave the guidance, ang kausap 'nya po (the person she is talking to) and the one you can hear in the recording ay si (is) AsComm Ronquillo… You can hear it from the audio clip, 'Yes ma'am, yes ma'am,'" she added.
This made Ronquillo qualify his answer by saying Bala's "guidance" was not to reveal information about PhilHealth to the public so that "the matter will not go out of hand." He said Bala told the commissioners to still cooperate during congressional probes.
"There was none. The instruction of the chair was to ensure that this matter will be kept confidential from and not to be shared to the public, but will be shared if needed in any of the investigations being conducted concering PhilHealth," Ronquillo said.
"So there was no guidance to suppress evidence. We just wanted to make sure that the matter will not go out of hand by sharing the same to the public prematurely," he added.
Who is Bala?
Bala is currently serving her 5th year as head of CSC, having been appointed to the post by former president Benigno Aquino III in 2015. She had replaced Francisco Duque III, who is now President Rodrigo Duterte's Department of Health secretary.
Bala was a former Association of Southeast Asian Nations deputy secretary-general and is a Career Executive Service Officer since 1999.
She previously served the Department of Social Welfare and Development starting 1976 as a training officer and became undersecretary when she left the department in 2005. Bala was also named Outstanding Career Executive Service Officer in 2012.
Lizada is a Duterte appointee. Before her appointment to the CSC in 2018, she was with the Land Transportation Franchising and Regulatory Board.
Bala said she initiated the audit of the PhilHealth cases herself since she wanted to determine if the same PhilHealth officials are facing cases over the years.
Lawmakers decided to subpoena the audio-recording and minutes of the CSC commissioners meeting to get to the bottom of the issue. They also subpoenaed all the documents involving the administrative cases faced by PhilHealth officials still pending with the CSC.
The joint House committees will be inviting Bala to attend the next hearing on Thursday, August 27. – Rappler.com