Changes brought about by the pandemic do not diminish the intensity of the devotion to the Señor Santo Niño de Cebu
Isaac Alfon has served as a sacristan every Fiesta Señor mass since 2007. After the Augustinian Friars announced the cancellation of public masses this year, he said he would still devote his time "serving" Señor Santo Niño from the comfort of home.
On January 17, the Augustinian friars of the Basilica Minore del Santo Niño de Cebu said that they would not allow the public to physically attend the Mass. Instead, they asked everyone to join the Masses via online.
"I do feel sad about it because I've seen first-hand for years the commitment of the faithful to attend novena even how hard the conditions may be. Even people from far-flung municipalities come to the city for it," said Alfon.
Alfon had served the Basilica for almost a decade and recalled the great and beautiful moments he shared with the Cebuanos every novena mass.
"I believe it is a logical decision and is for the safety of everyone," Alfon added.
Without the masses, he now spends more time taking care of his pet dogs and his career as part of an esports agency. While at home, one particular practice he continued was the waving of hands during the singing of the 'Gozos'.
Gozos, also known as "Bato-Balani sa Gugma," which means Magnet of Love in English, is a song that brings together every Cebuano in every Novena mass celebration. It was institutionalized by the Archdiocese of Cebu in 1985 as a way to make the celebration of the feast of Santo Niño more purposeful and to radiate thanksgiving.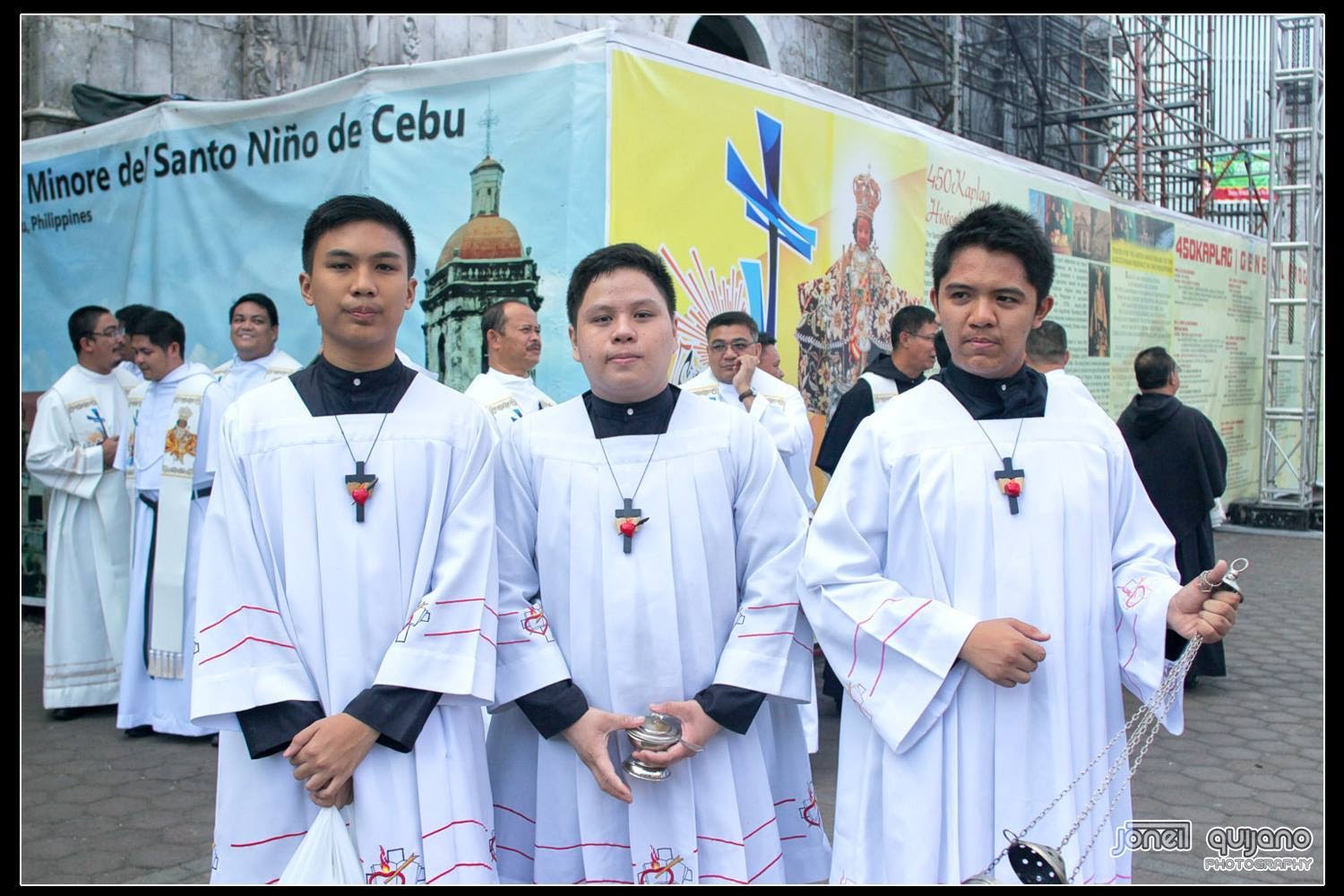 Alfon believes singing is something the people can still do at home. There is no need to be inside or within the Basilica.
"I urge the devotees to remember that it doesn't make any less of the Sinulog celebration when done at home. In fact, it's one of the best places, since you have your family around you" says Alfon.
This year, he prays for government leaders and frontliners, hoping that they will be able to secure high-quality vaccines for everyone.
"What I've seen from the people throughout the years is faith, and this is what we should remember. Physical attendance or virtual, it is still the same faith we put in Sto. Nino," he said.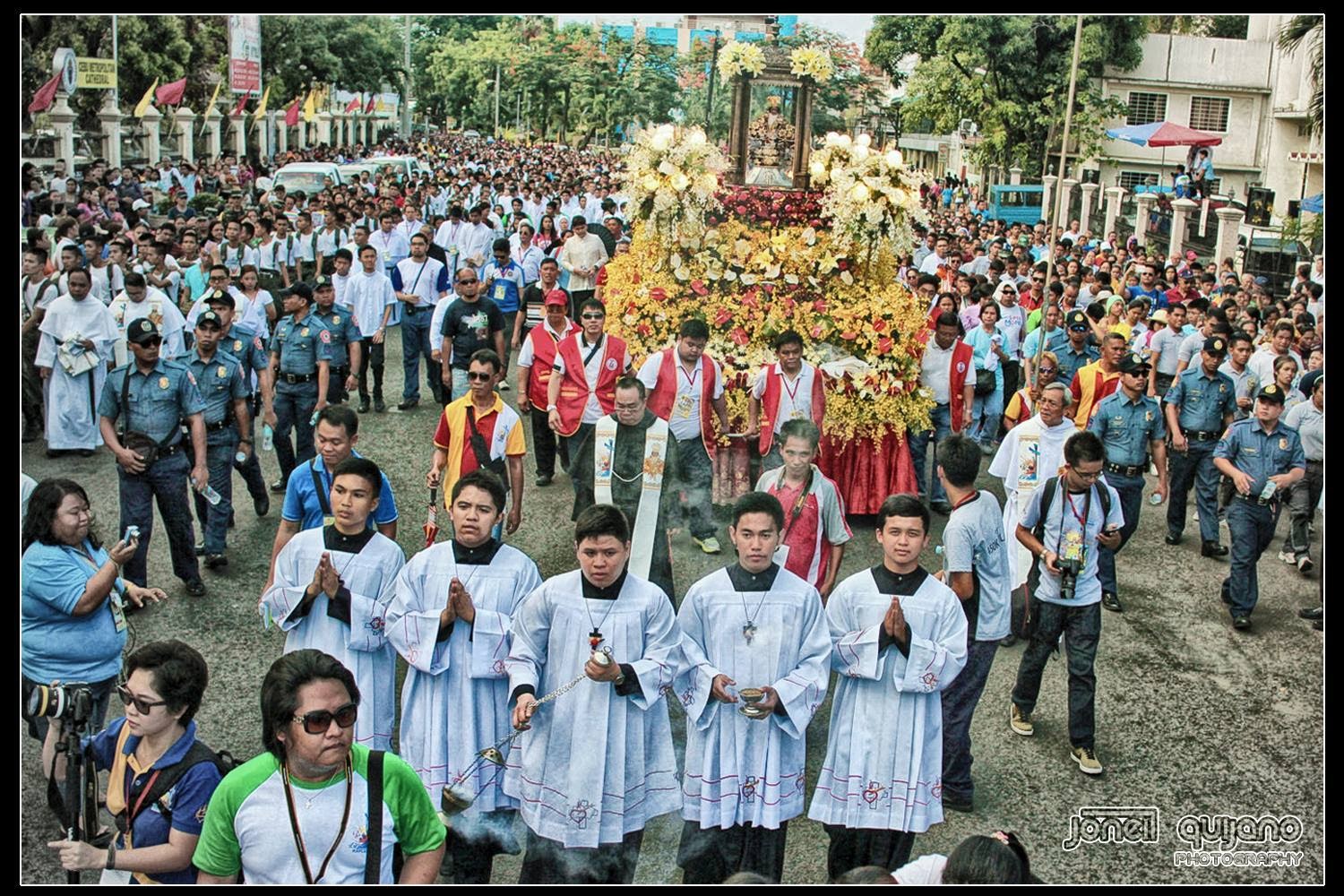 Like Alfon, Kathryn Tuaño, a devotee of more than 30 years, also believes that the faith will always remain alive, so long as devotees pray to the Santo Niño.
Now in her late 60s, Tuaño still wakes up at 4:30 every morning just to hear Mass on television. And right after the service, she would continue with her own novena rosary prayers.
"Maski di na ko tig-adto didto kay maglisod na kog commute, gasige lang ko pangadyi on my own na lang," said Tuaño
(Even if I don't go there as much because of my difficulty with commuting, I still keep on praying on my own.)
"At this pandemic, gatan-aw lang ko sa TV. Every day naa man pud misa, naay usahay di maklaro pero muchange ra ko (channel). Makatan-aw ra man gyud ka," she added.
(At this pandemic, I just watch TV. There are masses every day, and there are times that it won't be clear but I just change the channel.)
Since the day she became a devotee, she has always practiced her faith by reciting her novena prayers at home. She would often take hours praying to the Santo Niño and feel a great amount of relief afterwards.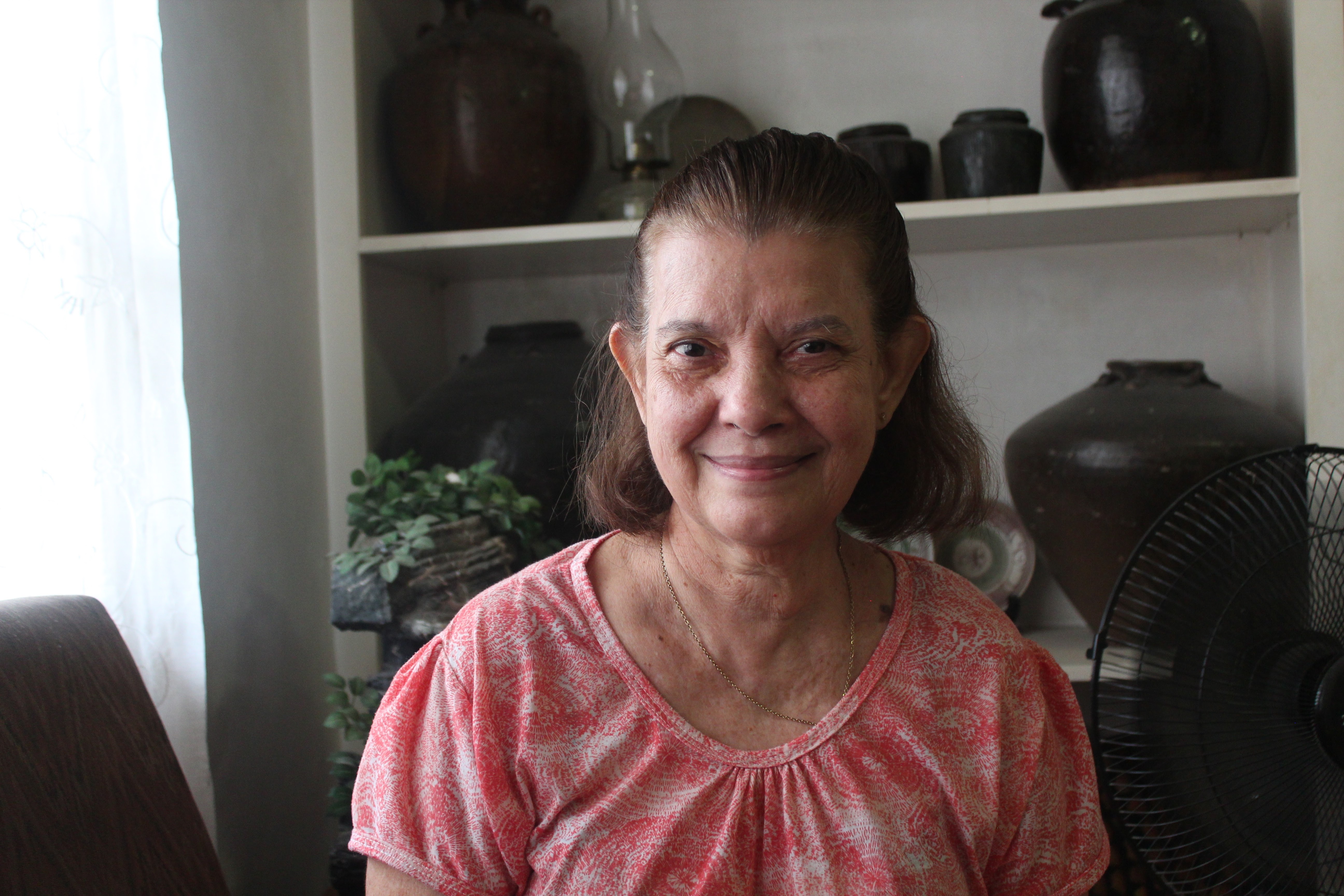 This pandemic, she prays for peace for the world, her family, safety for the frontliners and even for all the souls of those who have passed on. She firmly believes that the Santo Niño is graceful and her "wishes" will be granted in his own good time.
Tuaño recommends making the devotion a part of one's daily routine. She believes that people don't need to celebrate outside, especially in the midst of the pandemic. Every part of the home can be a "holy place".
In her living room, Tuaño has an altar where she would pray mornings and evenings. She even invites her family to join her in her devotion.
"In my own small way, mao na ako pamaagi para makapangadyi ko aron magpasalamat sad sa Ginoo," she says.
(In my own small way, this is my means to pray so that I may thank God as well.)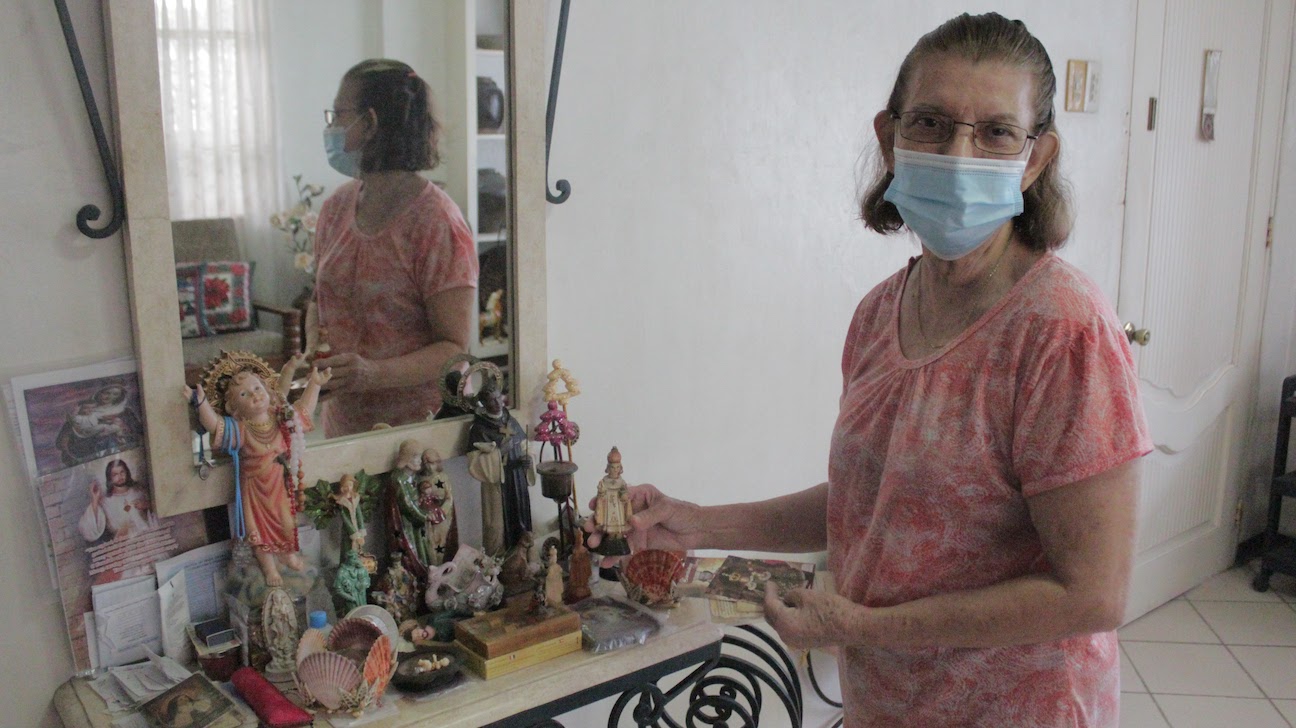 As more and more devotees pray from the comfort of their homes, there are still those who long to attend face-to-face masses.
In a chat interview, Augustinian Friar Fr Ric Anthony Reyes of the Basilica said that if one truly wishes to, one may join their local parish community in celebrating the novena and the fiesta. That is if, and only if, they offer novena services and observe proper health protocols.
Reyes also listed down what people can do to show their devotion while worshipping from home. These include singing the "Batobalani Sa Gugma" or the "Gozos" of the Sto. Niño in full after every novena prayer.
"The prayer-song helps us to put ourselves in a disposition of prayer and trust in God as we are assured that, through the stories of wonders and praises of the Señor, God will eventually make a new miracle in our lives," said Reyes.
Just like Tuaño, Reyes also believes that people could install an image of the Sto. Niño at home and invite their families to pray every day.
"Make this time as fruitful moments to recall the best of your Fiesta Señor past recollections. Maybe, this is the time to count the blessings you received from God through this devotion," he said.
"Today, it's time to claim that they matter since counting them makes us realize that God always abides with his people," Reyes added. – Rappler.com