Metro Manila and Visayas residents report more dismal figures than their Balance Luzon and Mindanao counterparts
Six in 10 or 62% of Filipinos said their quality of life got worse this year, the latest Social Weather Stations (SWS) survey showed.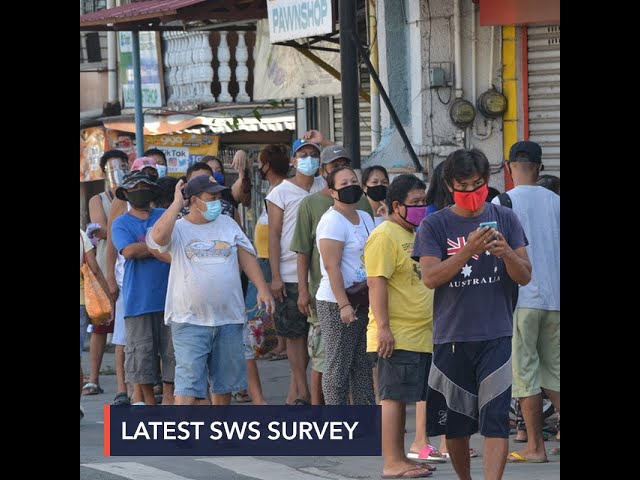 In the face-to-face interviews, which were conducted from November 21 to 25 or when the economy had reopened, 24% of respondents said their lives were the same, while 14% said their lives got better.
Subtracting the gainers from losers, the net score was at -48, considered "extremely low," but an improvement from the -76 in September, which was considered "catastrophic."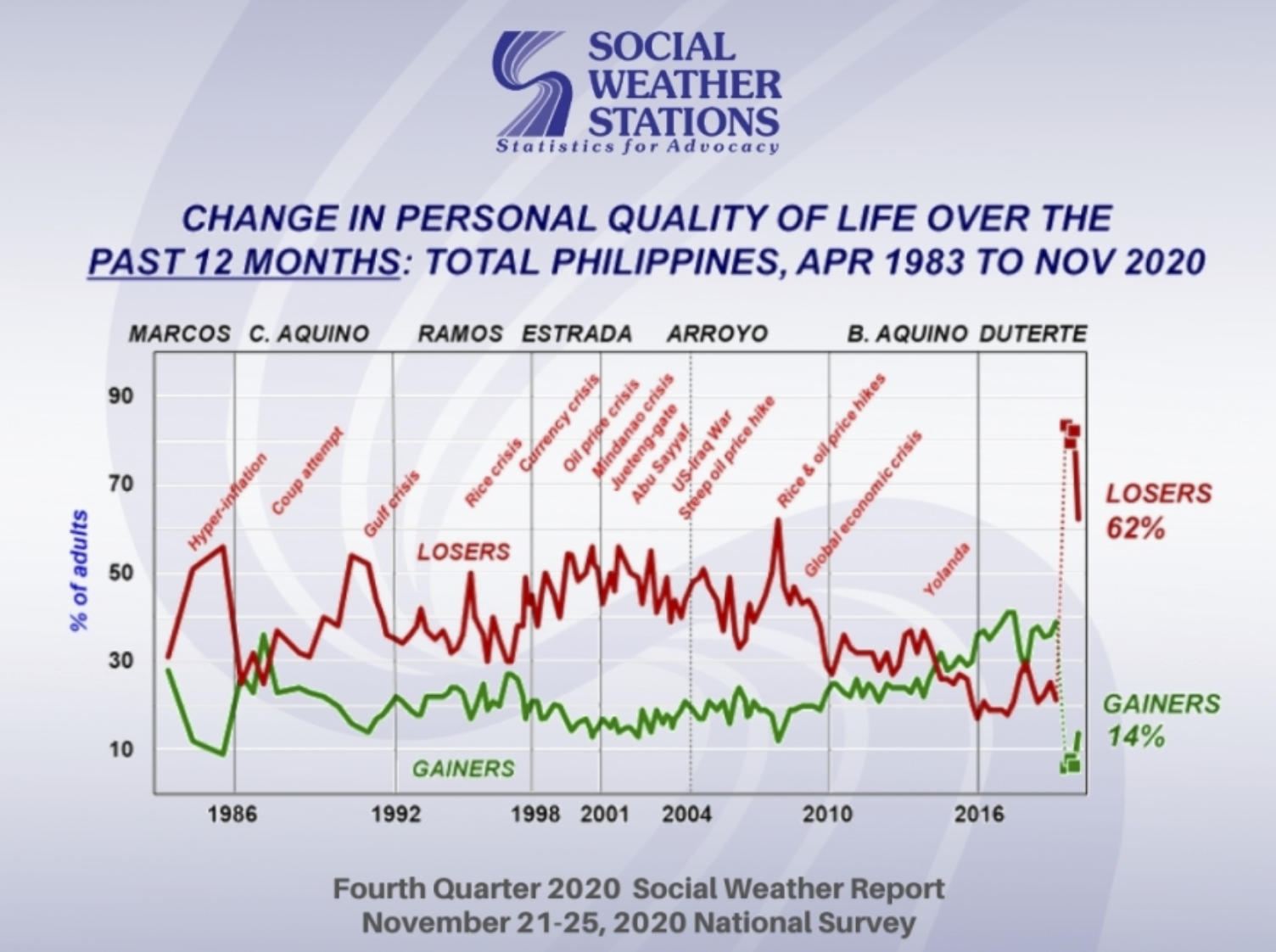 However, Metro Manila and Visayas residents posted scores that were still considered "catastrophic," while figures for residents in Balance Luzon and Mindanao eased to "extremely low."
The November survey also found that 16% or 4 million families experienced involuntary hunger or did not eat at least once in the past 3 months.
This level, again, was an improvement from September's record high of 30.7% or 7.6 million families who reported that they went hungry.
The survey also found that 48% of families rated themselves as poor, 36% considered themselves borderline poor, while 16% said they were not poor.
"Self-rated poverty could not be implemented in the SWS mobile phone surveys of May, July, and September 2020 since it requires showing the respondents a card with the words mahirap (poor) and hindi mahirap (not poor), separated by a line, written on it," the SWS said.
The SWS polled 1,500 adults (18 years old and above) nationwide: 600 in Balance Luzon and 300 each in Metro Manila, the Visayas, and Mindanao. The sampling error margins are ±2.5% for national percentages, ±4% for Balance Luzon, and ±6% for Metro Manila, the Visayas, and Mindanao. – Rappler.com