'Hunger and poverty cannot be handled solely by the people,' Aurea Teves, convenor of the National Food Coalition, tells a House hearing on community pantries
The proliferation of community pantries during the pandemic has highlighted the urgency of a proposed bill that seeks to end hunger in the Philippines, the leader of an anti-hunger coalition told a House panel on Wednesday, May 19.
National Food Coalition convenor Aurea Miclat-Teves made the call during the House committee on human rights hearing on the emergence of community pantries in the country.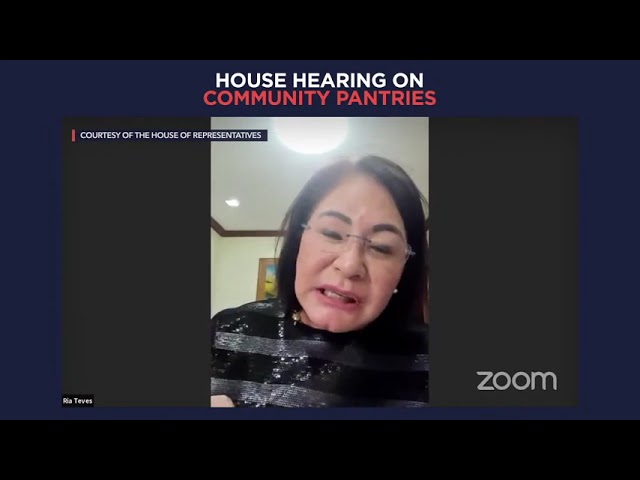 Teves urged lawmakers to prod Senator Richard Gordon, chair of the Senate committee on justice and human rights, to expedite deliberations on Senate Bill No. 2128 or the proposed Right To Adequate Food Act.
Several senators have filed Right To Adequate Food bills during the 18th Congress – Grace Poe, Many Pacquiao, Sonny Angara, and Bong Revilla – while Senator Risa Hontiveros filed the zero hunger bill on April 12. Similar bills were filed in past congresses, but none made it past the committee level.
The House of Representatives passed its version, House Bill No. 8242, on third and final reading on February 1, 2021.
Teves said that Patricia Non "should be commended" and officially recognized by the government for initiating the community pantry movement in the country and "lifting the spirit" of Filipinos during the pandemic. Much more, however, needs to be done to end hunger in a systematic way, she said.
"Hunger and poverty cannot be handled solely by the people. The community spirit, the bayanihan is actually highly recognized. However, the government should actually take charge," Teves said.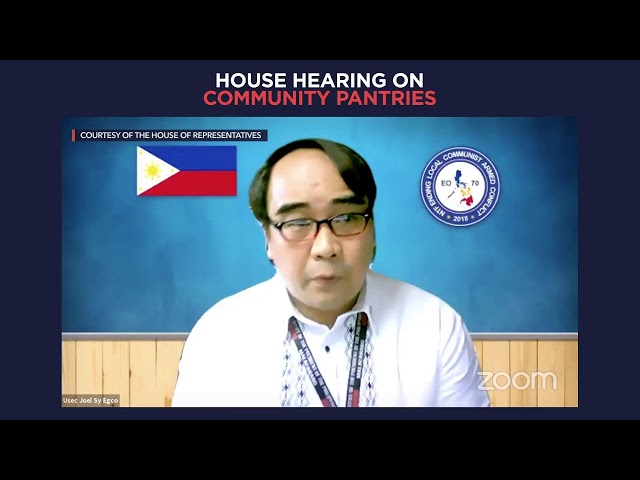 "In behalf of the people who are suffering from hunger, I strongly suggest and beg all present here to please request Senator Gordon…[to] act on this and turn it into a priority program," added Teves.
What's the bill about?
The proposed Right to Adequate Food Act seeks to set hunger reduction targets, and to create a Commission to the Right to Adequate Food under the Office of the President.
The proposed measure seeks to mandate the government to reduce hunger by 25% every two and a half years from its passage – or a 75% reduction in hunger in seven and a half years.
The proposed Commission to the Right to Adequate Food, meanwhile, is seen to be a policy-making and coordinating body that will "compass" the entire government's initiatives to end hunger.
The commission can receive complaints, probe violations against the right to adequate food, recommend policies to Congress, and monitor government compliance in terms of targets.
The Duterte government currently has the Inter-Agency Task Force on Zero Hunger, which President Rodrigo Duterte created through Executive Order No. 101. It is headed by Cabinet Secretary Karlo Nograles.
Teves aid the task force is not enough, noting that the the entire government must move as one with the power of legislation.
"Turning our food program into policy is very important and it cannot be fixed with just one line agency or a few line agencies. It should be handled by the Office of the President," Teves said. – Rappler.com