WHAT YOU NEED TO KNOW
Karding (Noru), the Philippines' 11th tropical cyclone for 2022, lashed Central Luzon with torrential rain and fierce winds. Northern Luzon and Southern Luzon were also affected.
Karding first made landfall as a super typhoon in Burdeos, Quezon, late Sunday afternoon, September 25, followed by another landfall as a typhoon in Dingalan, Aurora, in the evening. It then crossed Nueva Ecija, Tarlac, and Zambales, before emerging over Zambales' coastal waters early Monday, September 26.
Bookmark this page for PAGASA forecasts, updates on areas affected by Karding, the latest news on government response, and other key information in the aftermath of the tropical cyclone.
Watch President Ferdinand Marcos Jr.'s briefing with disaster response officials in this video: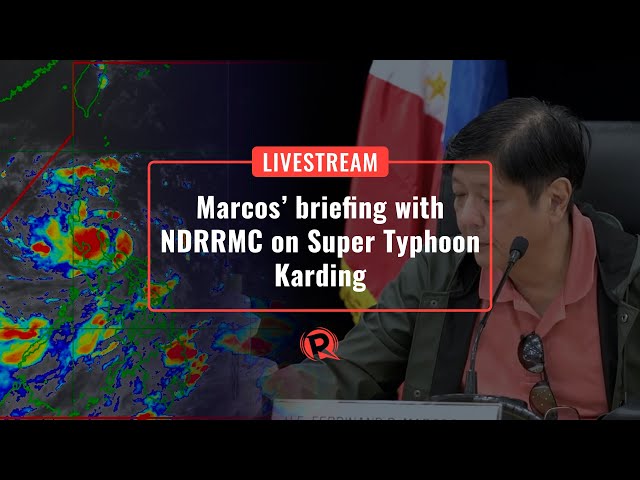 LATEST UPDATES
NDRRMC says 5 dead, 6 missing
The National Disaster Risk Reduction and Management Council (NDRRMC) said five people died, while six others are missing due to Karding, as of 4:06 pm on Monday, September 26.
The five fatalities were rescuers from Bulacan. NDRRMC spokesperson Bernardo Alejandro said they are verifying whether the rescuers died while crossing a creek or while conducting rescue operations.
Alejandro also said Bulacan, Quezon, and Nueva Ecija are the hardest-hit areas. In Nueva Ecija, the agriculture sector was badly hit.
Aftermath in Barangay Ibona, Dingalan, Aurora
SC: Nueva Ecija courts damaged
The Supreme Court (SC) said on Monday, September 26, that courts in areas affected by Karding sustained no major damage, except for those in Nueva Ecija.
The Nueva Ecija courts need repairs, the SC said in a statement.