Former finance secretary Cesar Purisima describes the late former president Benigno Aquino III as a 'transformational' leader whose 'conviction shone the brightest in the most difficult times'
Former Cabinet members of the late former president Benigno Aquino III paid tribute to him on Thursday, June 24.
The Philippines 15th president died peacefully in his sleep at 6:30 am on Thursday due to renal disease secondary to diabetes.
In a statement sent to media, former finance secretary Cesar Purisima described Aquino as a "transformational" leader who "humbly took a long view" and whose "conviction shone the brightest in the most difficult times."
"They say power corrupts, but with President Aquino, it seemed as though, perhaps bearing the abiding pain of history – at once both deeply personal and immensely national – the presidency always maintained a knowingly careful and responsible relationship with power," Purisima said.
Purisma noted that when Aquino left office in 2016, the country was full of "heady optimism."
"His presidency empowered all of us Filipinos to believe that we can do and be better, and that the Filipino is indeed worth fighting for each and every day," he added.
'Honest leadership'
Edwin Lacierda, then spokesperson of Aquino, said that the former president had "governed our country with honest leadership, decency, and civility."
"History will judge his governance with favor but for now, he belongs to the ages," Lacierda said in a tweet.
Meanwhile, former energy chief Jericho Petilla said that what he learned from Aquino was to serve the public right given a short period of time.
"We're here for a short term, and we have to do this right. I learned that philosophy from him that you have a short time to do things and you have to do it right and you have to do it fast," Petilla said in a mix of English and Filipino during an interview with DZMM's TeleRadyo.
"Hindi naman perpekto lahat ng tao. Kung mayroon mang shortcomings si President Aquino, wala akong nakikitang masamang intention. Kung mayroon mang pagkakamali, it is without malice," he added.
(Nobody is perfect. If ever he has shortcomings, I don't see any bad intentions. If he has mistakes, it is without malice.)
Great legacy
Meanwhile, former social welfare secretary Dinky Soliman said that the Pantawid Pamliyang Pilipino Program (4Ps) was the "greatest" legacy of Aquino. Although the 4Ps originally started in 2007, prior to his taking office, Aquino advocated for an increase in the social welfare department's budget to expand the beneficiaries of the program.
Former foreign secretary Albert Del Rosario, in turn, shared: "In December of last year, I had a simple text message exchange with PNOY which read as follows: 'I would like you to know, Mr. President, that there is only one person I truly look up to – and that would be YOU! Take care, Sir.'" Del Rosario said Aquino had a simple response: "Thank you for your kind words, Albert. Stay safe."
Del Rosario said this was the last conversation he had with Aquino. "There was no opportunity for us to speak again," he said.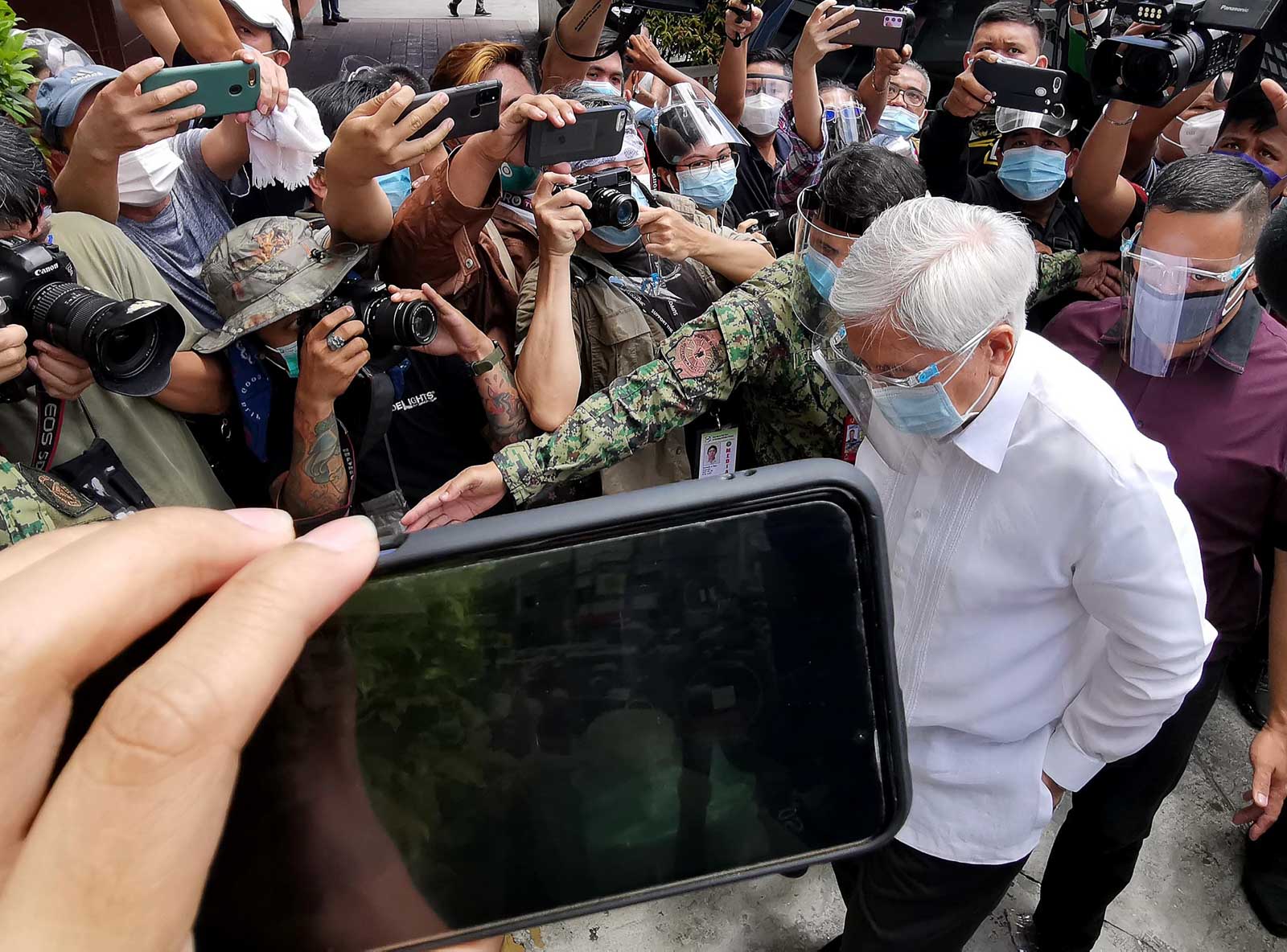 Del Rosario was Aquino's secretary of foreign affairs, who, with the late president, led the Philippines in filing its historic case against China at the Permanent Court of Arbitration at The Hague. Under Aquino, the Department of Foreign Affairs also underwent a "transformation program," wherein Del Rosario pushed to upgrade economic diplomacy and further strengthen the morale of foreign service. – Rappler.com