Jose Abueva was the UP president who signed the UP-DND accord, which the Duterte government scrapped in January 2021
Jose Abueva, former president of the University of the Philippines (UP) system, died at the age of 93 on Wednesday, August 18.
His death was confirmed by his daughter, Rossana Abueva, in a Facebook post on Wednesday afternoon, saying that her father "passed away peacefully" in his home in Beverly Hills in Antipolo, Rizal.
In a text message to Rappler, Rossana said her family will remember her father as "a staunch advocate for peace, a deep believer of freedom, equality, and education; a man of integrity and dignity."
"They know him as one of the most kind, humble, gentle, loving, honest, genuine, and generous people," she added.
Rossana asked the public to join her family in mourning and praying for her father.
Jose Abueva is most known for serving as UP president from 1987 to 1993.
During that time, he signed the 1989 UP-Department of National Defense Accord – which banned police and military from entering UP campuses without notifying the university administration. The agreement was scrapped by the Duterte government in January 2021.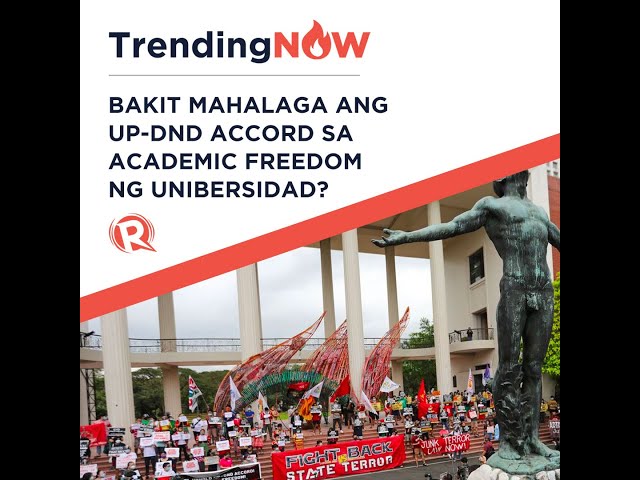 Abueva was also the chancellor of UP Diliman from 1990 to 1991 and founded Kalayaan College in Quezon City.
He lectured in universities around the world and wrote books about democracy and governance, political science, politics and administration, and decentralization. (READ: Decentralization, not federalism, key to PH progress – constitutionalists)
Abueva also held public office as the secretary of the 1971 Constitutional Convention, and the executive director of the Legislative-Executive Local Government Reform Commission. From 1989 to 1990, he also stood as the chairman of the Legislative-Executive Council, which came up with the conversion plan of former military bases.
Abueva is survived by his 4 children, grandchildren, and a great-grandchild. – Rappler.com