This is AI generated summarization, which may have errors. For context, always refer to the full article.
(1ST UPDATE) The defeated Uniteam senatorial bet is Marcos' first full-time defense chief
MANILA, Philippines – Gilberto Teodoro, a defeated 2022 senatorial candidate and one-time defense chief, has been chosen to helm the defense sector once again, this time under President Ferdinand Marcos Jr.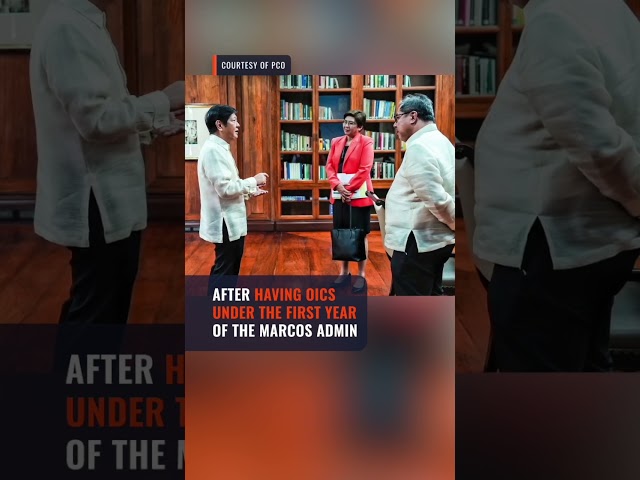 Teodoro's appointment was announced by the Presidential Communications Office on Monday, June 5, following a meeting with Marcos and defense officer-in-charge Carlito Galvez Jr.
The Department of National Defense (DND), which has oversight of the Armed Forces of the Philippines (AFP), had been headed by mere OICs under Marcos. Before Galvez, who was also Marcos' peace adviser, former AFP chief undersecretary Jose Faustino Jr.
Teodoro first served as defense secretary under the administration of former president Gloria Macapagal-Arroyo.
He gunned for Malacanang in 2010 but lost the presidency — by a long shot — to his cousin, the late president Benigno Aquino III.
His last attempt to enter politics happened in 2022, when he ran as senator under the "Uniteam" or the coalition led by Marcos and now-Vice President Sara Duterte.
Since he lost in the 2022 elections, he only became eligible to hold a Cabinet post on May 10, 2023 or a year after the May 9 elections. – Rappler.com