A little over 30% of the country's eligible population are fully-vaccinated, four months before February 2022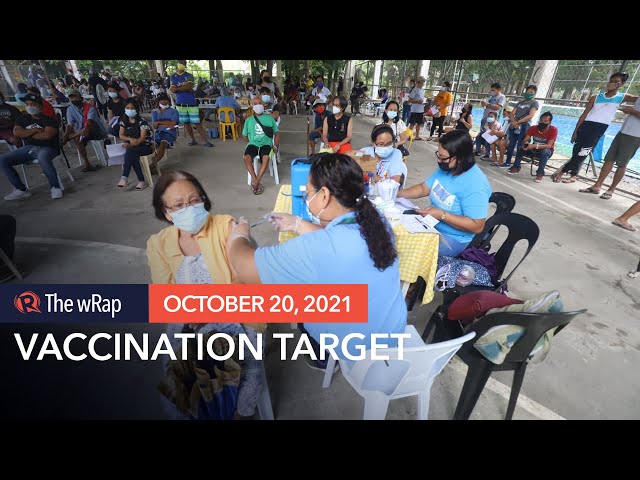 The national government aims to vaccinate 70% of the Philippine population before the start of the election period in February, said vaccine czar Carlito Galvez Jr. on Tuesday, October 20.
"Vaccinate at least 70% of the total population before the election period so meaning before February or the election period, we have already vaccinated more or less 70%," Galvez said in a meeting with President Rodrigo Duterte in Malacañang.
The target is part of government efforts to ensure a safe elections come May 2022, when Filipinos are expected to vote in a new president, vice president, senators, district and party-list representatives, and local government officials.
Galvez said the government currently has about 39 million vaccine doses in government warehouses. While "supply is no longer an issue," Galvez said the pandemic task force aims to fix logistical problems that cause vaccines to take 7 to 9 days to reach vaccine centers from warehouses.
A little over 30% of the country's eligible population are fully vaccinated. Galvez is confident that this could rise to 50% by the end of the year.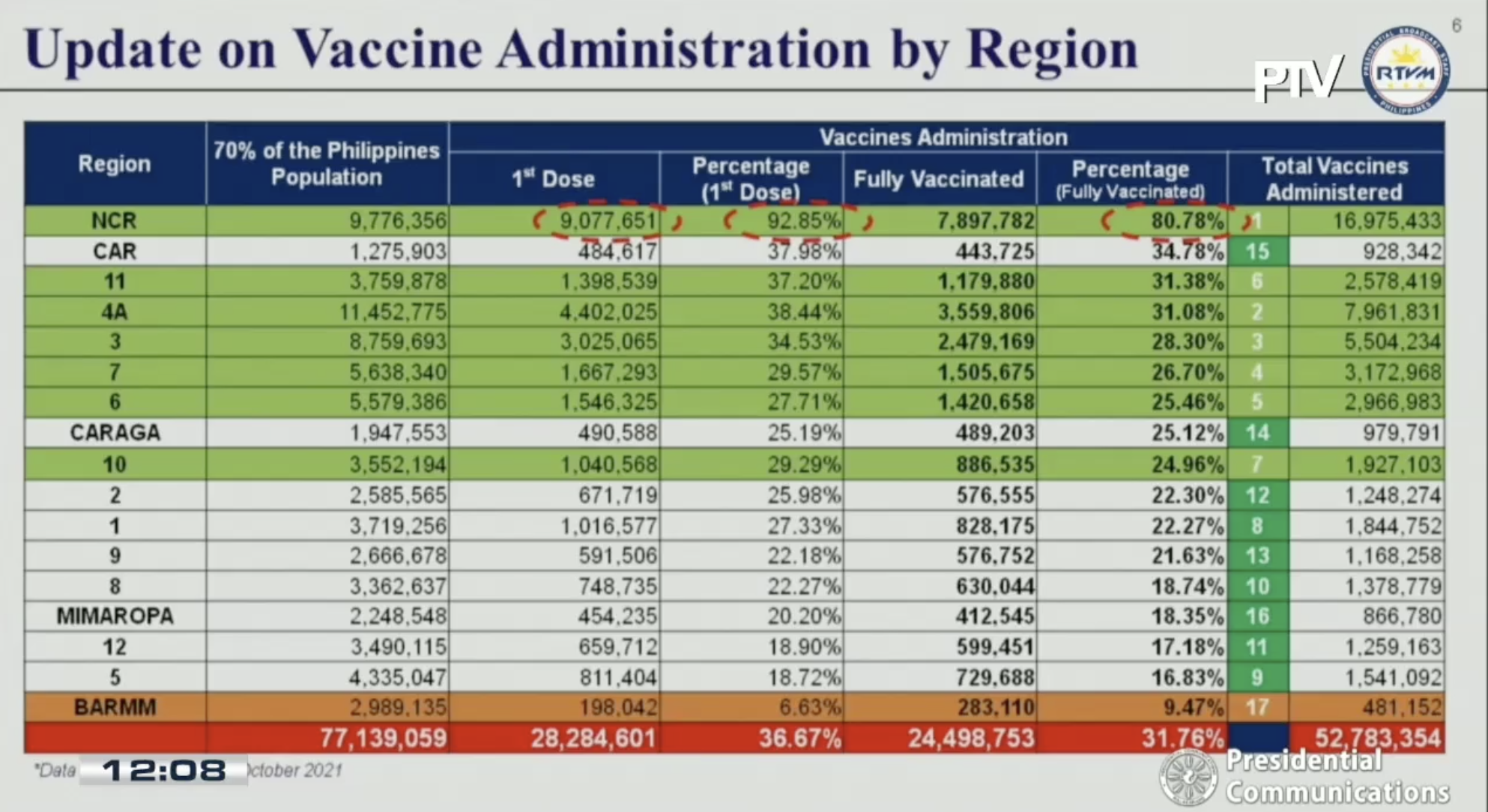 In Metro Manila, 81% of the eligible population are fully-vaccinated, a rate that has contributed to the loosening of some restrictions on business establishments and activities.
Private sector groups are calling for a further lifting of restrictions, saying the government should target downgrading Metro Manila's to alert level 2 in early November, said Galvez.
Among regions, the Cordillera Administration Region is a far second to Metro Manila in terms of vaccination rate, with 35% of its eligible population fully-vaccinated.
Galvez thanked Metro Manila mayors for leading vaccination campaigns responsible for the high jab rate in the capital region.
But a major challenge that continues to stall vaccinations in many areas is vaccine hesitancy, said Galvez. – Rappler.com