Trade Secretary Ramon Lopez says the government's coronavirus task force is looking at implementing one-month community quarantine periods from the current period of two weeks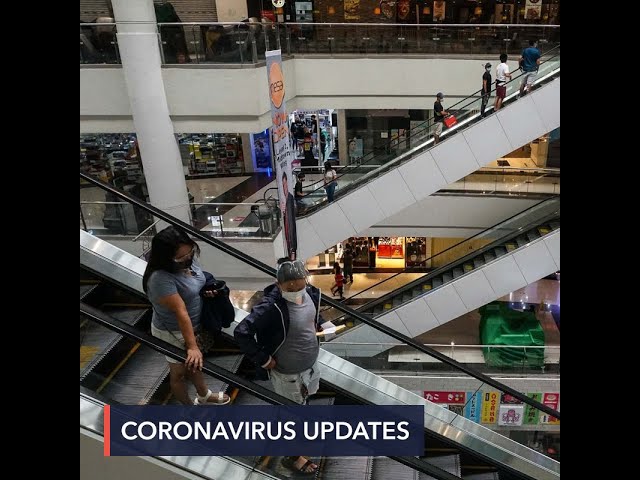 The Philippine government's coronavirus task force is considering implementing longer quarantine periods that may stretch up to one month, Trade Secretary Ramon Lopez said on Monday, August 31.
"Definitely we're looking into longer term period community quarantine. In other words, not just 14 days, maybe one month will be the duration," Lopez said during a Laging Handa briefing.
Lopez said the proposal was being considered by the task force but that like all other major decisions on the country's coronavirus response, it will have to be approved by President Rodrigo Duterte.
Since quarantine measures were first put in place mid-March, government officials have evaluated the level of community quarantines put in place in different areas every two weeks. This was usually the period considered as it was the incubation period for COVID-19.
The 14-day stretch was also the minimum amount of time needed to assess the effects of quarantine rules put in place.
Lopez said a period of one month was being discussed to provide more stability to businesses as the pandemic lingers. Under a general community quarantine (GCQ), the trade secretary said about 75% of business were open though many were still facing challenges with recovery due to the limited number of customers being serviced.
Musts for community quarantine
Lopez made the statement on the same day Duterte is expected to announce new quarantine restrictions for the country. Only 15 areas remain under GCQ, while the rest are under a modified GCQ:
Metro Manila
Cavite
Bulacan
Rizal
Laguna
Nueva Ecija
Quezon
Batangas
Cebu City
Mandaue City
Lapu-Lapu City
Talisay City
Minglanilla
Consolacion
Iloilo City
Regardless of the duration or level of quarantine in a certain area, Lopez said wearing of masks and face shields, physical distancing, frequent hand washing, and isolation of positive cases are among "critical moves" that will be strictly observed.
"Even if we'll be under an MGCQ scenario, this does not mean we can relax our actions and outings…. We cannot be complacent in observing these no matter what quarantine protocol, even MGCQ, because if we forget these and lose discipline in following it, we will quickly return to a stricter community quarantine," he said in Filipino. – Rappler.com