Hospitals are consuming four times their normal medical oxygen consumption because of the spike in cases, says Iloilo City Mayor Jerry Treñas
Half of the government hospitals in Iloilo province have at least 100% bed occupancy rates, according to the report of the Hospital Management Office (HMO) on Wednesday, September 15.
The HMO placed the total COVID-19 bed occupancy rate in provincial hospitals at 82.77%, considered high risk by the Department of Health (DOH).
Three hospitals have already accommodated more than their allocated COVID-19 beds, two had more than 90% COVID-19 bed occupancy rates, and two others logged more than 80%, the September 15 report showed.
The high COVID-19 rates pushed the province's total bed occupancy rates in six of 13 hospitals to 100% and higher, for a total rate of 92.74%. 
The Ramon Tabiana Memorial District Hospital in Barangay Pungtod, Cabatuan, had 50 occupied COVID-19 beds – five more than its 45 authorized beds. The Federico Roman Tirador Sr. Memorial District Hospital in Janiuay and the Dr. Ricardo S. Provido Memorial District Hospital in Calinog had the same numbers – 29 occupied beds each or four more than the authorized 25.
DOH Western Visayas office tagged the small island province of Guimaras as "critical" with all its COVID-19 beds occupied and only one free bed in its isolation center. Guimaras has no critical care unit. All its severe cases, as well as those from Iloilo province, end up in Iloilo City hospitals.
City cases have doubled
Aside from hospitals full of patients from other provinces, Iloilo City is also experiencing a spike in local cases.
Its new case average from September 1 to 12 was 152, double the 76 daily cases recorded in the same period in August. Its total confirmed cases stood at 1,283, more than double the 906 recorded in the same period in August.
Iloilo City has a 78.12% health utilization rate but Mayor Jerry Treñas warned on Wednesday that "city hospitals are consuming four times the usual consumption."
"Starting tomorrow, it will be very tight," Treñas said of the city's medical oxygen supply situation. "The biggest supplier of oxygen to the hospitals in the city called me that they already have problems with supplies."
The mayor said he called Health Undersecretary Leopoldo Vega for assistance in following up Food and Drug Administration (FDA) approval of the West Visayas State University hospital oxygen plant so it can start operations.
A day earlier, the mayor said many city hospitals were  operating on limited capacity and some have closed certain services as health frontliners get infected. He also said hospitals needed additional workers as some medical personnel are resigning due to stress from COVID-19 duties.
In Capiz, which is under the DOH's moderate risk list, the Roxas Memorial Provincial Hospital warned on September 14 that it could declare a "time out" because it has "almost reached full capacity" and was struggling with medical oxygen supplies for severe COVID-19 cases.
Home quarantine problems
With local transmission of the more infectious Delta variant, Treñas said clusters of infections have shifted from workplaces to homes.
"The war front is now in the households," the mayor warned, hinting that patients opting for home quarantine could be spreading the virus within their families.
The Iloilo Quarantine Facility Management said there were 1,117 positive patients and close contacts on home quarantine as of September 12, almost half of the city's 2,327 confirmed cases on the same day.
Treñas posted guidelines, saying home quarantine is allowed only if a house has a well-ventilated room with its own toilet and bath to keep the patient totally isolated from the rest of the household. Home quarantine also needs approval by the Barangay Health Emergency Response Team (BHERT) and the district doctor, he added.
The city has opened a second swab collection center at the La Paz district gym for symptomatic individuals and their close contacts. The free reverse transcription polymerase chain reaction (RT-PCR) tests cover anyone with a referral from any doctor in the city. The Jubilee Hall continues to cater to returning overseas Filipinos and residents returning from other provinces.
The Uswag Molecular Laboratory processes between 500 to 800 swab samples from Monday to Saturday, the mayor said.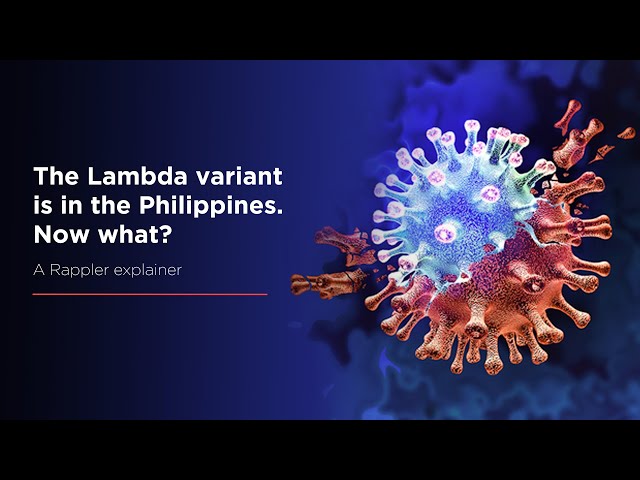 – Rappler.com