'We are already drained and overworked,' laments Cristy Donguines, president of the Jose Reyes Memorial Medical Center Employees Union-AHW
A group of health workers from private and public hospitals are considering holding a mass protest over the Department of Health's (DOH) failure to release their benefits, despite their being on the frontlines in the country's battle against the coronavirus pandemic.
In a press briefing on Monday, August 16, Alliance of Health Workers (AHW) national president Robert Mendoza said the mass protest would be their way to air their grievances regarding the government's failure to listen to them.
"Indeed, there is so much budget in the DOH and yet they always refuse to provide for health workers' COVID-19 benefits, safety, and protection," Mendoza said.
He added, "We remain greatly deprived of our just and timely COVID-19 benefits like the meal, transportation, and accommodation allowance, Special Risk Allowance and Active Hazard Duty Pay, among others. If not for the series of protest actions that we launched, our benefits will not be provided to us."
Mendoza assured the public that a skeleton workforce would remain in hospitals to ensure continued health services.
"We are already drained and overworked. Many from our ranks file [for] early retirement, and many resigned for fear of being infected with the contagious virus, while others went abroad. This [has] caused severe understaffing in public hospitals [which] leads us to go on duty for 12 to 24 hours," said Cristy Donguines, president of the Jose Reyes Memorial Medical Center Employees Union-AHW.
The DOH has been under public scrutiny recently after the Commission on Audit flagged the department's unused and misused COVID-19 funds worth P67 billion.
Of the P67 billion in COVID-19 funds, P11.89 billion was unobligated, which means that the health department had funds but did not have programs it could commit payments to. These funds were supposedly for hazard pay and special risk allowance, among others.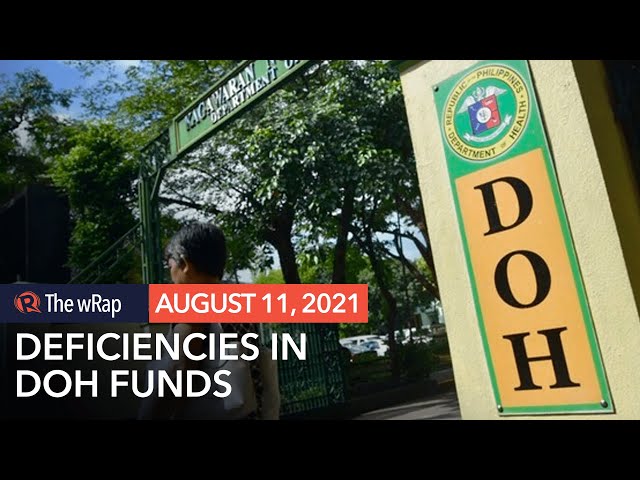 In a separate briefing on Monday, Health Undersecretary Leopoldo Vega said that they will continue to talk with the health workers' group so that they can receive what is due to them.
"I think it is their right to complain but we also make sure that we will be able to talk to them and also work out some mechanism wherein they will be able to also be given those privileges," Vega said.
More than a year into the pandemic, the Philippines is still struggling to contain the deadly virus that has so far infected 1.6 million and killed over 29,000. The government has been criticized for its slow response to the health crisis.
Lawmakers, both in the House and Senate, have called for the resignation of Health Secretary Francisco Duque III. The health secretary, however, still enjoys the trust of President Rodrigo Duterte. – Rappler.com