Presidential spokesman Harry Roque predicts that the case will become 'dormant' because no one in the Duterte government will ever talk. What other information will meet the ICC's higher threshold?
This early in the stage of the International Criminal Court's (ICC's) investigation into President Rodrigo Duterte's drug war and the Davao City killings when he was a local official, victims and other stakeholders have been reminded that "justice takes time" as higher thresholds of evidence are set to reach the next phase – the issuance of warrants and the confirmation of charges.
The forecast of Presidential Spokesman Harry Roque, who is applying to be a member of the United Nations' International Law Commission (ILC), is that the case would be "dormant" because no one in the Duterte government, "especially the police," will cooperate in the investigation.
"We have to be realistic. If the government refuses to cooperate, well, yes it may take some time. We want to have justice, and if it takes time to obtain justice, let's give that some time. It's important that Filipinos understand that it takes time for these kinds of cases to develop," Emerlynne Gil, Amnesty International's deputy regional director for research, said over Rappler podcast Law of Duterte Land.
What other kinds of information will meet the higher standard of evidence?
First, the ICC's Office of the Prosecutor (OTP), which will undertake the investigation, does not have to set foot in the Philippines to obtain evidence. It's a challenge that the OTP has learned to overcomeby making use of liaisons or third party countries.
"It is going to be difficult but it is doable. The court can actually liaise with victims and witnesses remotely, it is possible. In this aspect, civil society actors have an important role to play to connect victims and witnesses to the court," said Gil, a Filipino human rights lawyer who was previously senior international legal adviser for the International Commission of Jurists.
At this stage, the OTP is collecting evidence to identify and build cases against individuals who will be the subject of warrants of arrest or summonses. These individuals can include lower-ranking personnel, the pre-trial chamber has indicated.
Although the OTP under former prosecutor Fatou Bensouda made strong allegations that Duterte enabled the apparent state policy of killings, there is no absolute certainty at this point if he is the target of the investigation. Other than Duterte, his drug war architect and first national police chief, Senator Ronald "Bato" dela Rosa, and former justice secretary Vitaliano Aguirre II have been named in the Bensouda report.
Are whistleblowers crucial?
Rise Up, the group of relatives of victims who filed one of the dozen communications in the ICC, has expressed full cooperation with the investigation.
But are government insiders or whistleblowers needed?
Rachel Chhoa-Howard, Amnesty International's Philippine researcher, believes that while whistleblowers are useful, "there are different avenues available."
"While evidence from witnesses such as insiders and government officials may always be useful there are many different avenues of investigation available, particularly as violations have been ongoing for such a long time, and many have been widely documented," Howard told Rappler.
She said these can be witnesses "who have connections with persons under investigation, forensic experts, and witnesses who can provide information on context such as journalists, academics, and even international organizations."
When it authorized the investigation, the pre-trial chamber 1 laid out patterns of what it said was an apparent systematic attack against a civilian population, including links and similarities to how killings were perpetrated in Davao City by the alleged Davao Death Squad (DDS) also under Duterte when he was mayor and vice mayor.
For example, the pre-trial chamber 1 noted information that perpetrators were "given cash payments, promotions, or awards for killings in the so-called 'war on drugs' campaign."
Gil said, "When you're trying to establish a pattern, I don't think it's going to be necessary for you to actually get somebody from the government; a pattern is a pattern."
In 2017, when the pre-trial chamber issued a warrant of arrest against Libyan general Mahmoud Mustafa Busayf al-Werfalili, the court used social media posts by the Al-Saiqa brigade in finding reasonable ground to have him arrested.
In that case though, the chamber also obtained videos of Al-Werfalli shooting victims.
Confirmation of charges
After the ICC issues arrest warrants, it will rely on member states to execute the warrants, meaning the person will have to voluntarily turn him or herself over to the court, or the law enforcement authorities of a member country will have to arrest the person, because the ICC can't do so on its own.
If the person is not arrested, the ICC cannot begin hearings on confirmation of charges, which is a big stumbling block to a potential trial, and has allowed many people ordered arrested by the ICC to evade such trial.
It is also possible that not all people ordered arrested will proceed to trial.
In the case of Congo, the ICC did not confirm the charges against Callixte Mbarushimana, the alleged executive secretary of the rebel group FLDR.
While there were substantial evidence that Mbarushimana was indeed an FLDR official, the ICC said in its 2011 decision that there was "lack of any suggestion that he was bestowed with the power to exercise any form of authority over FDLR commanders and soldiers on the ground." Mbarushimana was later freed.
There is also the crucial element of keeping witnesses safe because harassment and intimidation can lead to retractions, and can derail proceedings that may even force the prosecutor to drop charges against a person, like what happened in the caseof Kenyan politician Uhuru Muigai Kenyatta.
New ICC prosecutor Karim Khan has appointed 17 eminent experts as special advisers to help the OTP, and is looking to appoint more special advisers from the Group of Latin America and the Caribbean and the Asia-Pacific region.
For the Duterte government, while it would indeed be challenging to find evidence against certain people, Gil said this is where the upcoming 2022 elections become important.
"Gusto ba natin na ipatuloy itong patayan sa atin? Gusto ba natin na magkaroon ng hustisya, na mas mabilis ang pagkakaroon ng hustisya sa pinatay (Do we want the killings to continue? Or do we want to have justice, and do we want justice to move quicker for those who died) ? I'm hoping the Filipinos will consider this as an important point," said Gil.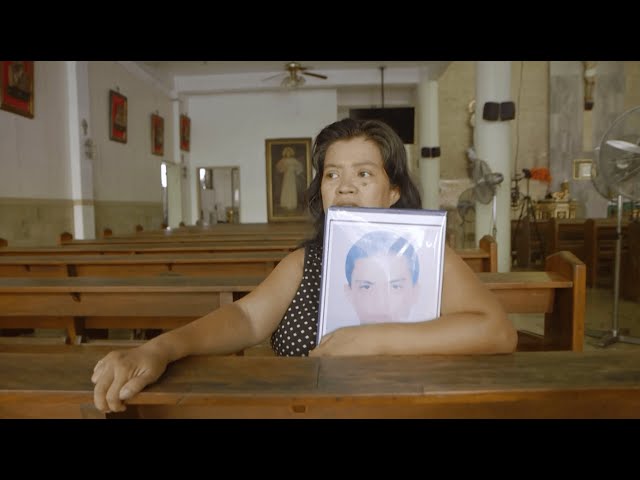 – Rappler.com