Senator Risa Hontiveros, who is gunning for another term in 2022, largely credits the vote-rich province of Cebu in her victory in 2016 for delivering at least 816,000 votes
Reelectionist Senator Risa Hontiveros launched her "Healthy Buhay at Hanapbuhay" campaign in Cebu City on Sunday, November 21.
"As always, (when I am here in) Cebu, (it's very) substantive and really energizing. (We revisit and plan) how we push forward longstanding partnerships (in) envisioning (to be part of) the new and better normal in a post-pandemic and post-recession period where Filipinos have a prime role," Hontiveros said.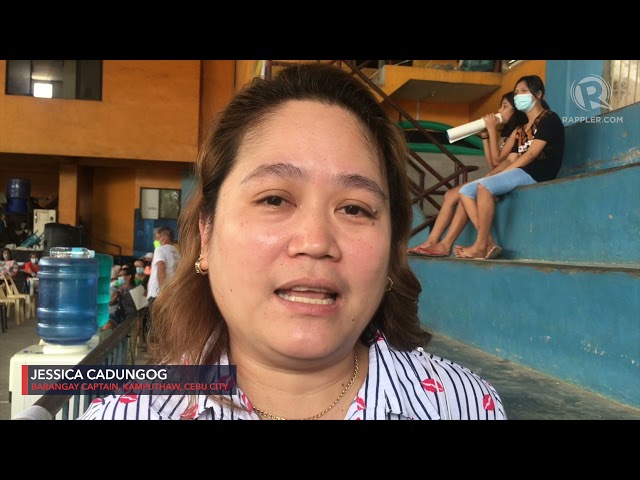 At least 234 residents of Kamputhaw, Cebu City benefitted from free consultations made available by the senator's mobile clinic, organizers said.
Kamputhaw residents, who are mostly lacking easy access to healthcare services due to poverty, were grateful to the senator's initiative.
Ruselo Bongawan, 48, a resident of Kamputhaw, told Rappler the clinic has helped him identify his illnesses like high blood sugar and heart problems without shelling any amount from his pocket.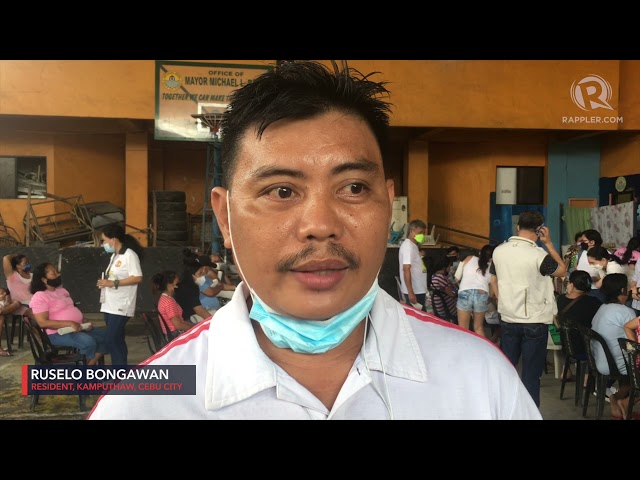 "Dako ni'g gikatabang nako kay nakahibaw ko sa akong gipamati sa lawas. Unya, nakatabang ni nako kay wala koy kwarta nga napaggawas. Dako unta ni'g bayad kung ari ta sa gawas magpa-checkup," Bongawan said.
(This is a huge help for me because I'm now made aware of my illnesses. Then, this helped me because I didn't shell out any money from my pocket. This would have cost so much if we didn't have it here.)
Meanwhile, Brgy Kamputhaw chief Jessica Cadungog said the senator's initiative is a huge help to her constituents because they don't need to go to a hospital anymore just to have their health status checked.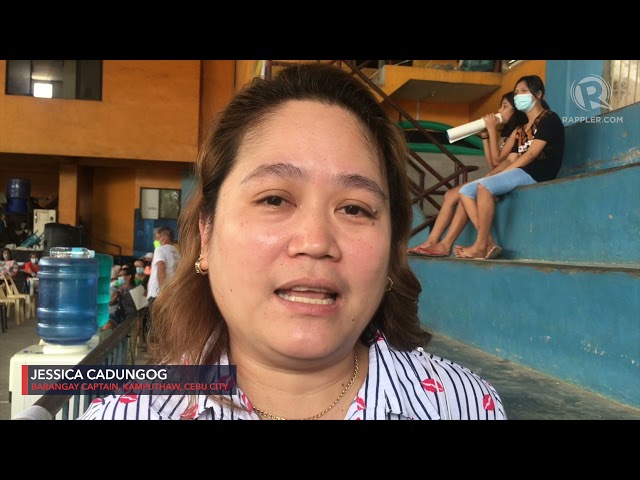 "Dako kaayo akong pasalamat ni Sen Risa Hontiveros kay sa kadako sa Pilipinas, usa ang Brgy Kamputhaw nga napilian nga diri makaabot ang iyang mobile health clinic. So, dako kaayo ni'g tabang sa among constituents nga nagkinahanglan og laboratories ug check-up sa mga doctors," Cadungog said.
(I have huge gratitude to Sen Risa Hontiveros because out of all places in the Philippines, Kamputhaw was one of the chosen places to get the services of her mobile health clinic. So, it's a big help to my constituents who need laboratories and check-ups from doctors.)
Hontiveros said her three mobile health clinics have already served 50,000 Filipinos across the country as of October 2021. The mobile health clinic started running in the island of Cebu at the height of the COVID-19 Delta variant in August 2021 with at least 20 stops.
"(The dream) is for these clinics to continue running across the country even after the pandemic. While the DOH (Department of Health) is really consolidating our Universal Healthcare system, (these clinics will be a good addition in responding to far-flung areas.)" Hontiveros said.
The senator said her priority is consolidation of the Universal Healthcare system under the Universal Healthcare law because it's the template of the World Health Organization (WHO) and health reform advocates.
Surveys and grassroots campaigns
Hontiveros placed eighth among those seeking a senatorial slot with 36% in a recent Social Weather Stations (SWS) survey made public on November 16.
"(It's an)encouragement for us to keep working hard, sustain, and do better in rankings. 'The only opposition senatoriable so far.' But our whole team, we work very hard, led by Vice President Leni Robredo and Senator Kiko Pangilinan so that we can help others in the slate to improve their rankings," Hontiveros said.
She is the only opposition senatorial candidate who made it to the so-called "Magic 12" of the survey commissioned by Stratbase ADR Institute, Inc, which 1,200 adult Filipino respondents participated in.
Hontiveros, who had mostly visited underserved communities during her visit in Cebu, told Rappler grassroots campaigns are the foundation of her ideal governance.
"Grassroots campaigns are the foundation of the kind of politics and governance that we want. That's why we support in the beginning the local government code, consult grassroots organizations, and LGUs about our bills, solutions, and even budget debates," Hontiveros said.
The senator also said that while social media is still one of the effective tools to reach an audience, grassroots campaigns are crucial in understanding the status quo of Filipinos on the ground.
Hontiveros, who fell short in her previous two senatorial bids, largely credited the vote-rich province of Cebu in her victory in 2016 for delivering at least 816,000 votes.
She has been expressive about her gratitude to Cebuanos since she took her oath in Cebu, which was administered by the then Cebu governor Hilario Davide III. – Rappler.com

Art Lubiano is a Visayas-based journalist and an awardee of the Aries Rufo Journalism Fellowship.