Kabataan Representative Raoul Manuel asserts that the public reluctance to proposals to lengthen the terms of office of politicians is historically driven, following the two-decade rule of deposed president and dictator Ferdinand E. Marcos
MANILA, Philippines – The topic of term limits and political dynasties ignited a back-and-forth exchange between a lawmaker and resource persons invited during the House constitutional amendments panel's second public consultation on charter change proposals.
Kabataan Representative Raoul Manuel asked attendees on Monday, February 6, who among them supported the push to give elected politicians a longer term of office, or remove term limits entirely.
Orion Perez, chairperson of the CORRECT Movement (Constitutional Reform and Rectification for Economic Competitiveness and Transformation), cited a study by New York University professor Paolo Querubin. The study said that term limits did not have a significant impact on reducing the proliferation of political dynasties in the Philippines.
"Before, when we did not have term limits for lower positions other than the president and vice president, there were already political families but less. In a family, only one member would run, and when he retires, his child will succeed him. It's what we call thin dynasty," Perez said.
"After the 1987 Constitution, we had an influx of fat dynasties," he added, referring to two or more members of the same political family occupying government offices at the same time.
Demosthenes Donato, president of Tanggulang Demokrasya, meanwhile, suggested that the public veer away from the supposed "brainwashing" that a prolonged stay of officials in office is automatically dangerous.
"I had a chance to talk to a German lawyer. He said he finds our Constitution very strange. I thought he was referring to the economy, but apparently, he was referring term limits. There was nothing like that in Germany," he said. "We should disabuse our mindset that continuity is bad. That's not necessarily the case."
But Manuel pointed out that the public's reluctance towards long terms of office was historically driven, following the two-decade rule of former president and dictator Ferdinand E. Marcos.
"That's not because of brainwashing, but because of the concrete experiences of our country, that even though you don't indoctrinate our citizens, they understand the dangers if one person is given the authority to last long in office," Manuel said. "I refer precisely to the 1987 Constitution, that's why term limits were put there."
"Some countries do not have term limits, but that's because they have a strong political party system. Even if the person is replaced, the agenda of his political party can be continued by another set of leaders that they have," added the lawmaker.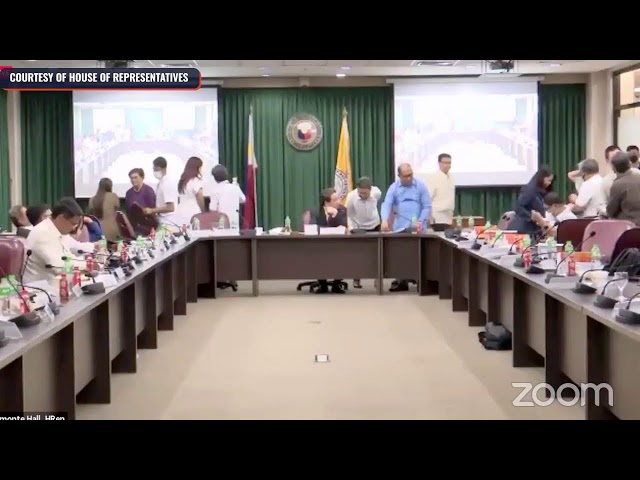 Twelve proposals to amend or revise the charter have been referred to the constitutional amendments committee.
One of the bills – introduced by Deputy Speaker Aurelio "Dong" Gonzales – proposes that the president and vice president be given a five-year term upon election, and be given the option to run for a one-time reelection. This means that a popular president could stay in Malacañang for 10 years, compared to the current one six-year term with no chance for reelection.
He also wants elective local officials to get a a five-year term, and the opportunity to serve for at most two consecutive terms.
Gonzales' argument is that House lawmakers, for example, are hampered from doing gargantuan tasks due to their "very short" three-year term, a chunk of which, he said, is spent on administrative matters, budget deliberations, and preparing for their reelection bids.
Follow Rappler's coverage of the charter change push in the 19th Congress:
– Rappler.com
* Quotes in Filipino were translated into English, and some were shortened for brevity.