Lawmaker Rufus Rodriguez says the House will proceed with its public dialogues on charter change 'as an independent branch of government'
MANILA, Philippines – A ranking House official said his committee will not hit pause on the public consultations being conducted by the lower chamber on charter change.
House constitutional amendments panel chairman Rufus Rodriguez was reacting to President Ferdinand Marcos Jr.'s statement that amending or revising the 1987 Constitution is "not a priority."
"We respect the opinion of President Ferdinand Marcos Jr. on constitutional amendment measures. We will of course consider it. But as an independent branch of government, the House of Representatives and Congress will proceed with its public dialogues on this issue," Rodriguez said on Monday, February 13.
In a first under the present administration, House lawmakers went outside the halls of Batasang Pambansa last week to mount consultations on charter change.
The House committee's first stop was Cagayan de Oro City, the hometown of Rodriguez.
The congressman said that while he commends the President for "trying to entice foreign businessmen in his trips abroad to invest their money in the country," some economic provisions of the decades-old charter "could be impeding investments."
"The emerging consensus is to relax restrictions on the entry of foreign capital into the country," added Rodriguez, assessing the consultation conducted on Friday, February 10.
On Monday, the committee resumed its tour of the provinces, visiting Iloilo where representatives from various sectors weighed in on charter change proposals.
"This is a very critical stage because amending the Constitution won't only mean a change in our society, but change in the lives of Filipinos," said Lorenz Defensor, vice chairman of the committee.
The panel also plans to conduct consultations in Pampanga and Bulacan.
House Deputy Minority Leader France Castro previously lamented how such public consultations organized by the lower chamber supposedly lacked representation from marginalized groups, and harped on sweet promises.
A dozen proposals to amend or revise the charter have been referred to the constitutional amendments committee.
Some of the bills or resolutions touch on increasing the number of years that national and local officials could stay in office, and proposing a route – whether constitutional convention or constituent assembly – to introduce amendments or revisions.
There are also two bills on economic charter change which seek to relax constitutional provisions to open up more sectors to foreign investors. The House leadership said these measures are gaining traction.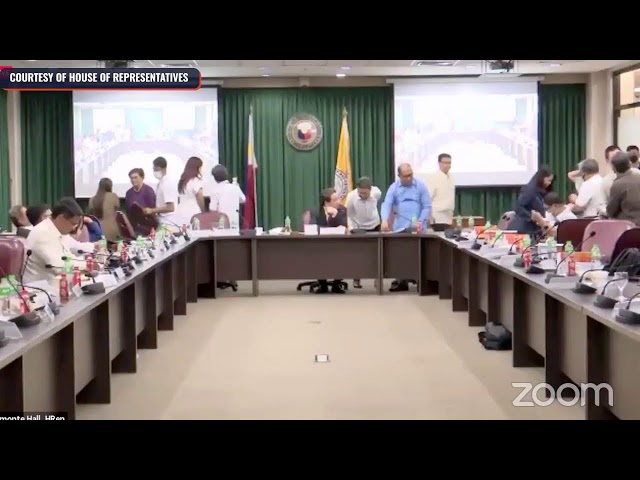 – Rappler.com