This is AI generated summarization, which may have errors. For context, always refer to the full article.
Teves was suspended for 60 days, and the only more stringent penalty remaining is expulsion, unless the chamber comes up with sanctions not explicitly stated in its House rules
MANILA, Philippines – The House ethics committee disclosed on Monday, May 29, that it has recommended a harsher sanction against embattled lawmaker Arnolfo "Arnie" Teves Jr., but it declined to say what that penalty is exactly.
Teves has already been suspended for 60 days – a punishment that already lapsed on May 22 – and the only more stringent penalty based on the House rules is expulsion.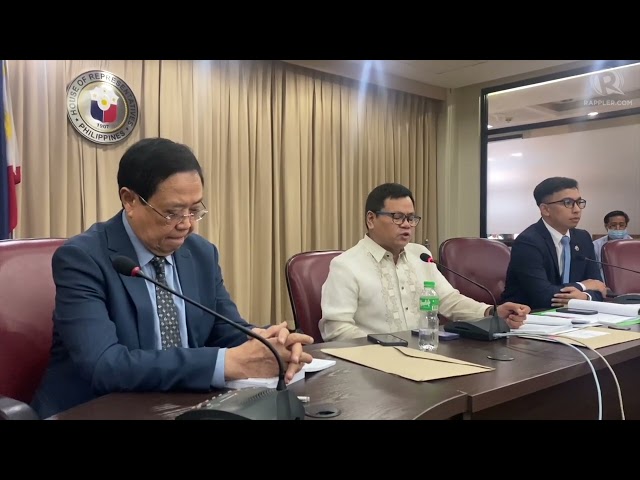 "The House committee on ethics and privileges has unanimously decided to recommend to the plenary the imposition of a stiffer disciplinary action to our colleague Arnolfo 'Arnie' Teves Jr.," ethics committee chairperson Felimon Espares (COOP NATCCO) said.
Sought for clarification on what could be a penalty harsher than suspension that is not necessarily expulsion, the ethics panel referred to its internal guidelines.
"There is another penalty that can be imposed which is any penalty that the committee may determine. That is what remains, but I'm not saying that it is what the committee decided on," vice chairman Jil Bongalon (Ako Bicol) said.
"We are not at liberty to divulge, because we were not given the consent of the majority of members of the committee on ethics. Maybe we can just wait for another day or two days for you to know the recommendation," he added.
The ethics panel will elevate its committee report to the plenary, and a vote is expected be called before the House adjourns indefinitely on Wednesday, May 31.
On the verge of an unprecedented move
House secretary general Reginald Velasco said the chamber already expelled lawmakers in the past, but only because of judicial convictions.
If ever Teves gets booted out of the House, the circumstances surrounding it would be unprecedented.
While the Negros Oriental 3rd District legislator is facing multiple criminal complaints, he is not yet charged, and he has called on his colleagues multiple times to allow him to attend congressional proceedings via Zoom.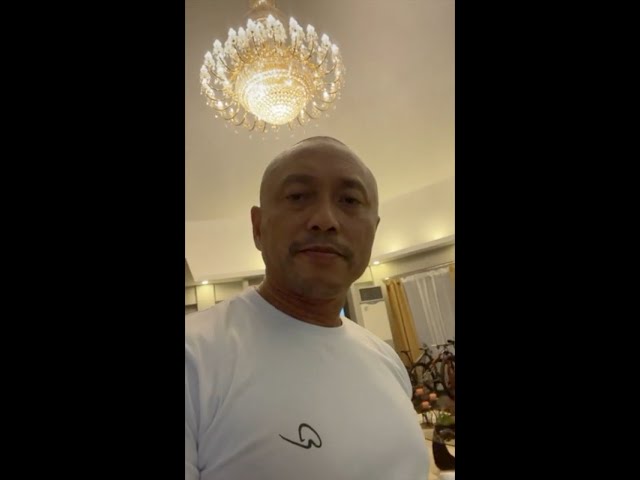 Reporters asked: what makes the Teves case so compelling that he's on the verge of being kicked out from the chamber he once served in as deputy speaker?
"We're not saying an expulsion would be recommended by the committee. This is just entirely different because it started with an expired travel clearance, and the controversy he is facing because of the murder of [Negros Oriental] governor Roel Degamo," Bongalon said.
The House leadership once granted Teves a travel clearance, but it expired on March 9 with the Visayan lawmaker still out of the country. At the time, his name was already being implicated in Degamo's killing.
President Ferdinand Marcos Jr. and Speaker Martin Romualdez have urged him to return home, but Teves refused to do so, citing grave threats to his life.
Fanning the flame was Teves' attempt to seek political asylum in Timor Leste, a move that did not sit well with Romualdez, who saw it as an attempt to abandon his duties as a congressman.
"There was continuing defiance on his part. That is why the House of Representatives took an action, that the committee on ethics does not want to be labeled as a Congress that is consenting to this kind of behavior," Bongalon said.
Long deliberations
The House ethics committee held a closed-door hearing on Monday morning that lasted nearly three hours, and unlike previous sessions, it invited officials from the Commission on Elections, Bureau of Immigration, Department of Foreign Affairs, Civil Service Commission, and Philippine National Police.
The same panel also again denied Teves' request to take part in the session virtually, and also told his lawyer that Teves cannot be represented in the hearing.
"There should be right to counsel, because if you have the power to punish, you affect the vested rights and interests of a member of the lower House," lawyer Ferdinand Topacio said. "The rules of the House cannot trump the constitutional right to due process."
Ahead of the hearing, Teves – who has vehemently maintained that he is innocent – held a press conference decrying the alleged persecution against him.
"I expect the worst. When I said I expect the worst, [I mean] they will do the worst that could happen to me. The fact that they joined moves to call for my return to the Philippines, that means they have sinister plans against me," Teves lamented.
Topacio said that in the event the House expels Teves, they will explore all legal avenues.
"We may go to the Supreme Court, we may go to the Ombudsman, we will see. But as I said earlier, it's too early to tell," he said. – Rappler.com
* Quotes in Filipino were translated into English