House panel chair Michael Aglipay says at least four senators 'savor every minute they can get for free TV coverage and publicity'
The House good government and public accountability panel fired a shot at the Senate on Monday, September 20, calling out its probe into the alleged anomalous purchases of the Duterte government with embattled company Pharmally.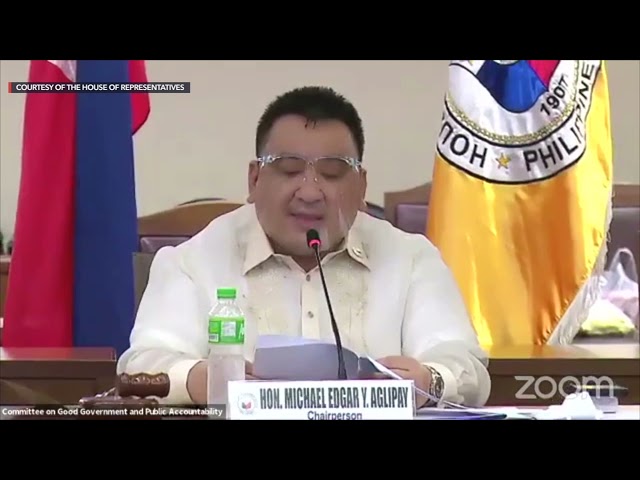 "Tulad ng sabi nila, ito po ay nagiging in aid of election, not in aid of legislation (As they said, it is becoming in aid of election, not in aid of legislation)," said panel chairman DIWA Representative Michael Aglipay during its hybrid hearing on the government's pandemic-time purchases.
Aglipay said the Senate had at least four senators who hoped to become president or vice president come 2022, who, he said, "savor every minute they can get for free TV coverage and publicity."
He did not name them, but the Senate currently has Senators Panfilo Lacson and Manny Pacquiao as presidential hopefuls, and Senate President Vicente Sotto III as an aspiring vice president.
President Rodrigo Duterte had also claimed that Senator Richard Gordon, who is leading the Pharmally probe as chair of the Senate blue ribbon committee, wants to run for vice president.
Aglipay also said the Senate's probe was already "like clockwork" – that it conducts what he describes are demolition jobs against leading administration candidates in every presidential election.
He cited the Senate's probe into former vice president and ex-presidential candidate Jejomar Binay before the 2016 polls, and its probe into former senator and ex-presidential candidate Manny Villar before the 2010 elections.
"Let us not waste the Filipino people's time. Let us not distract our Cabinet officials from the true task at hand, and that is to continue fighting the virus," Aglipay said.
Aglipay's statement is in line with his panel's line of questioning in its previous meeting on Wednesday, September 15, where it effectively handed the microphone to the Duterte administration to defend itself from corruption allegations.
Unanswered questions
Is the probe really a waste of time?
Senators do not think so.
While the House lawmakers have repeatedly had the Commission on Audit (COA) say that it did not find overpricing and corruption in its 2020 audit, there are still a lot of unanswered questions.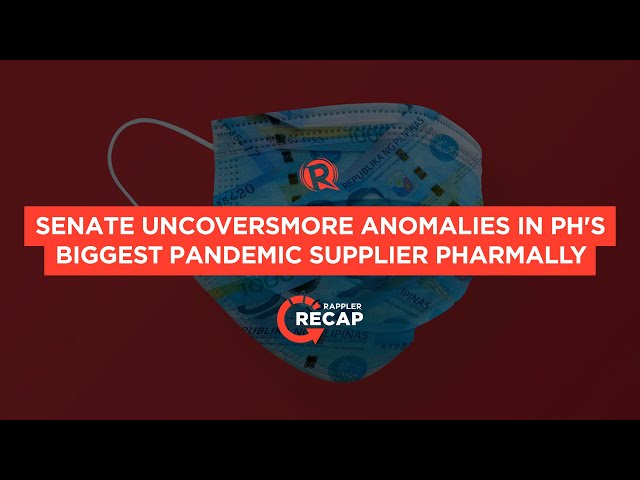 New information has also since emerged since the agency's audit.
For one, Pharmally was awarded over P8 billion ($159.5 million) worth of COVID-19 contracts in 2020 even if the small firm lacked the track record and credibility to engage in big-ticket government procurement. In 2021, it also got contracts worth P2.3 billion ($45.8 million).
The government has repeatedly used the Bayanihan 1 law as a defense, which loosened procurement rules under the pandemic.
Earlier, Senator Joel Villanueva also showed records indicating Pharmally did not pay its employees' withholding taxes and mandated contributions to the government.
A Rappler investigation showed that former Duterte economic consultant Michael Yang, through a network of companies, has links to Pharmally, raising questions about conflict of interest in the deals.
In line with his position seeing the probe as a waste of time, Aglipay said his House panel will cap off its probe on Monday and will add one last meeting at most. – Rappler.com
*$1 = P50.15
Read the other stories from the September 20, 2021, House committee on good government and public accountability hearing: