Addressing the ambiguities of the existing public-private partnership framework is a top legislative priority of President Marcos, as stated during his first SONA
MANILA, Philippines – The House public works panel passed on Thursday, November 17, a measure that seeks to provide a new framework for public-private partnership projects, which is a priority legislation of the Marcos administration.
The approved draft substitute bill, a copy of which has yet to be made available in the House website, proposes clearer rules on solicited and unsolicited proposals, and more thorough guidelines on joint ventures among others.
Key elements of the proposal also include a mechanism to ensure that the government is able to meet obligations it enters into.
House ways and means committee chairman Joey Salceda of Albay's 2nd District cited for instance the LRT 1 South project, a PPP program that stalled for years due to right-of-way hurdles.
"Total financial loss due to expropriation proceedings… is P1.2 billion as of 2020 alone. This amount does not include the economic losses due to traffic and vehicular operating costs incurred by displacing over 160 million passengers annually or 44,000 passengers per day," Salceda told the House public works panel, of which he is also a member for the majority.
Under the proposed PPP law, implementing agencies shall include PPP projects in their development plans, institutionalizing these undertakings in the process.
If passed, the law will unlock "at least P27 trillion in financial resources available in the banking sector, and at least P600 billion annually in just the large conglomerates" towards infrastructure projects, Salceda said.
Priority measure
In his first State of the Nation Address (SONA) in June, President Ferdinand Marcos Jr. asserted that creating a more competitive environment for public-private partnerships, and amending the so-called Build-Operate-Transfer (BOT) Law, are among the top legislative priorities of his administration.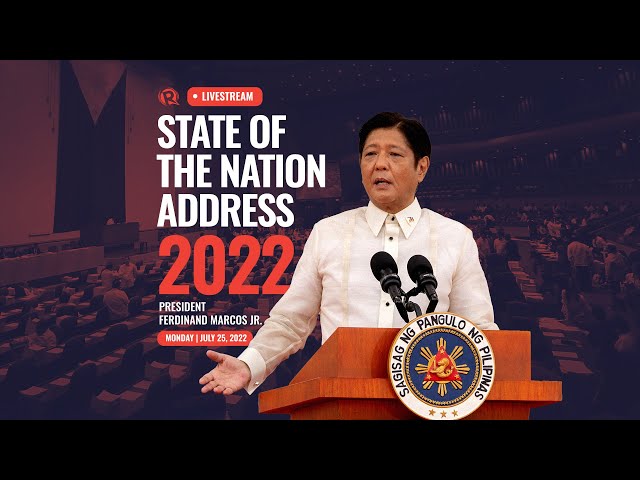 The BOT Law, as amended, has been the legislative bible for PPP projects for decades, but Marcos said it "[holds] great potential for expansion and for innovation," by removing ambiguities.
On Thursday, Salceda underscored the need for a clear transition framework, as the proposed measure will repeal the existing law.
Salceda said this was the third time he sponsored the bill proposing a new PPP framework. The legislation already hurdled the public works committee but languished in the appropriations panel in the 18th Congress, according to House public works panel chairman Romeo Momo of Surigao del Sur's 1st District.
The approved draft substitute bill was the product of the collaboration between the Presidential Legislative Liaison Office and other executive agencies with the House public works panel.
Salceda wanted the bill to reach the plenary this time around.
"Ayoko na, pangatlo na 'to (This is the third time, I'm sick of this)," Salceda quipped in jest during the committee meeting. – Rappler.com
.