This is AI generated summarization, which may have errors. For context, always refer to the full article.
'For Duterte to now claim that he had no hand in these lists is the height of hypocrisy,' says Human Rights Watch deputy Asia director Phil Robertson
Human Rights Watch (HRW) on Tuesday, December 8, said President Rodrigo Duterte cannot wash his hands of the blood from his controversial "narco list" that includes politicians allegedly involved in illegal drugs.
In a statement, HRW deputy Asia director Phil Robertson said Duterte has used the list as a "public, political prop" to fuel his rise to the country's top government seat, even during his days as Davao City mayor.
According to a 2009 HRW report on the Davao Death Squad killings, then-mayor Duterte often recited the names of alleged criminals on local television and radio.
"For Duterte to now claim that he had no hand in these lists is the height of hypocrisy," he said. "For him to disavow how these lists were used by law enforcers to violate the civil liberties and human rights of those listed is not only disingenuous – it is cowardly."
On Monday, December 7, Duterte tried to distance himself from the so-called narco list after the recent killing of Los Baños Mayor Caesar Perez, who was one of the government officials the President had publicly accused of involvement in the drug trade.
The President admitted that there are individuals on the narco list who ended up dead, but said his office is not responsible for the killings.
Violence unleashed
Groups have sounded the alarm over the public accusations of drug involvement – from Duterte's speeches to the watch list in barangays. The lists' accuracy are often challenged as they are often marred with inconsistencies and lack of transparency.
The President has also consistently publicly threatened alleged narco politicians.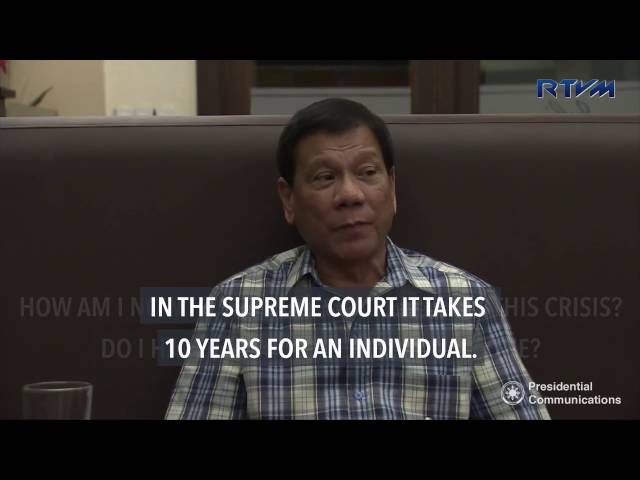 International mechanisms, including the International Criminal Court and the United Nations, only need to look at the list and the resulting violence to see the extent of Duterte's war on drugs.
"The proof of violence unleashed by these lists can be counted in the bodies lying on the streets," Robertson said. "There is no denying that listing people on such target lists results in the violation of the rights of these people."
Government data shows that at least 5,942 suspected drug personalities have been killed in police operations as of October 31. This number doesn't include victims of vigilante-style killings, which human rights groups estimate to have reached at least 27,000 since 2016.
Only one conviction have been made so far – the cops responsible for the death of 17-year-old Kian delos Santos. – Rappler.com