But Malacañang can't say how soon education officials can make their presentation about physical classes to the President
The national pandemic task force will make a fresh bid to convince President Rodrigo Duterte to allow the holding of physical classes in areas with low risk of widespread COVID-19 infections.
Presidential Spokesman Harry Roque, on Thursday, August 26, said some members of the Inter-Agency Task Force on Emerging Infectious Diseases (IATF-EID) had approved "in principle" the preparation of a presentation to lay out why face-to-face classes can now be conducted.
"All I can say is the members of IATF are preparing a presentation to show the advantages to start pilot [classes] now outweighs the disadvantages," said Roque (watch the video below).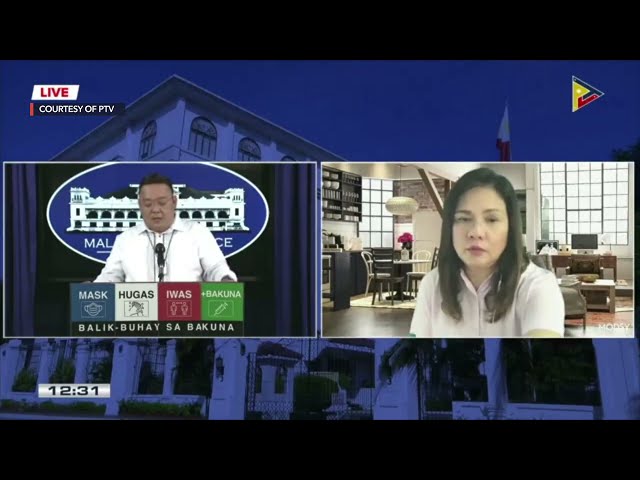 The task force approved the preparation of such a presentation "maybe about three weeks ago," said Roque.
Asked when it would be presented to Duterte so he can finally make a decision, the spokesman said, "I think before classes start in September, at least there should be a presentation."
Roque said he didn't know when the issue of physical classes would be taken up with Duterte, or if it would be on the agenda of the September Cabinet meeting or any other meeting.
On Wednesday, senators hit the Duterte administration for an apparent lack of sense of urgency on deciding on the safe opening of face-to-face classes in areas that have long been under the loosest quarantine classification.
Waiting for Duterte
The Department of Education said that the IATF has already approved its joint circular with the health department on physical classes, but this still needs Duterte's nod.
During the Senate basic education committee hearing on Wedneday, August 25, Senator Nancy Binay was visibly frustrated when DepEd officials admitted the plan has not yet been presented to Duterte.
The President has repeatedly thumbed down plans to hold pilot face-to-face classes, fearing it would lead to infections among students. His most recent decision was due to fears about the more transmissible Delta variant.
But Roque said vaccination rates have been rising, especially in Metro Manila where some 30% of the population are already fully vaccinated.
More widespread vaccination had been among Duterte's conditions for allowing face-to-face classes.
Apart from this, Roque said the government would also consider the number of cases in an area, the economic impact of resuming classes, and the support of the local government for resuming physical classes. – Rappler.com