'In these crisis times, we should be unwavering in supporting our government agencies tasked to protect our country from graft and corruption,' say the groups
The Integrated Bar of the Philippines and at least 28 other private sector organizations and schools have rallied behind the Commission on Audit (COA), which has taken a beating from President Rodrigo Duterte himself after it flagged the Department of Health for deficient pandemic spending in 2020.
The business groups, financial institutions, organizations of professionals, and universities said that the COA is a key instrument to the checks and balances of a democracy.
"[The Constitution] envisions the Commission to be unhampered and be above any political and other forms of undue pressure. Due respect and attention must be accorded to the Commission's exercise of its powers and [duties]," the private organizations said.
The COA is a "vital instrument against corruption and misuse of public funds and properties," the organizations said, and that protecting its mandate is a moral and social duty.
"In these crisis times, we should be unwavering in supporting our government agencies tasked to protect our country from graft and corruption, which will aggravate the current pandemic-driven situation of widespread hunger, unemployment, uncertainty, and undue hardship and suffering of our people," they said.
The Makati Business Club, one of the groups, hopes that Filipinos commit themselves to building up institutions that would "enable its citizens and succeeding generations to live more freely, safely, and prosperously."
Here is the full list of the private organizations that signed the statement:
American Chamber of Commerce of the Philippines, Inc. (AMCHAM)
Association of Certified Public Accountants in Public Practice (ACPAPP)
Ateneo de Manila University
Ateneo de Naga University
Ateneo de Zamboanga University
Chamber of Thrift Banks
Filipina CEO Circle
Financial Executives Institute of the Philippines (FINEX)
Financial Executives Institute of Cebu Inc. (FINEX Cebu)
Finex Academy Inc.
Finex Research and Development Foundation, Inc.
Fintech Alliance PH
Guild of Real Estate Entrepreneurs And Professionals Inc. (Greenpro)
Institute of Solidarity In Asia Inc. (ISA)
Integrity Initiative
Intellectual Property Association of the Philippiines (IPAP)
Investment House Association of the Philippines (IHAP)
Judicial Reform Initiative (JRI)
Licensing Executives Society Philippines (LESP)
Makati Business Club (MBC)
Management Association of the Philippines (MAP)
Philippine Institute of Certified Public Accountants (PICPA)
Philippine Council of Associations and Association Executives (PCAAE)
Procurement and Supply Institute of Asia (PASIA)
Shareholders' Association of the Philippines (SharePhil)
Subdivision and Housing Developers Association Inc. (SHDA)
Tax Management Association of the Philippines (TMAP)
Xavier University – Ateneo De Cagayan De Oro
Performing a 'sworn function'
The IBP said in a statement on Wednesday, August 18, that the COA's public release of reports is simply its constitutional mandate. "Whatever 'taint' or 'perception' of corruption that arises from a COA report is not the fault of the auditors who are simply doing their sworn function," it said.
Instead of criticizing the COA and its auditors, the IBP said DOH should cooperate and explain the deficiencies.
"Public auditors are a key element in good governance and fulfill an invaluable public service – informing the people how their money was spent," it said.
The IBP highlighted that, aside from the authority to examine, audit, and settle accounts pertaining to public funds and property, the COA has exclusive authority to adopt rules, techniques, and methods for the "prevention and disallowance of irregular, unnecessary, excessive, extravagant, or unconscionable expenditures."
Several government agencies are under fire as the COA released annual reports showing various red flags in their use of funds.
The DOH is notably in the spotlight, as it was found to have P67.3 billion worth of deficiencies in funds intended for the coronavirus pandemic response.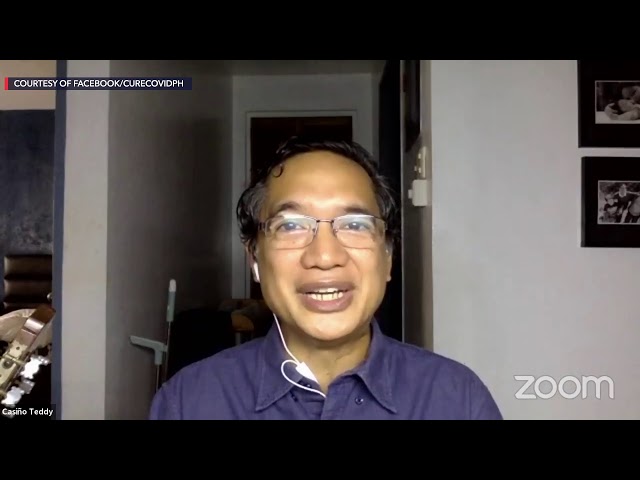 In a recorded message aired on Saturday, August 21, President Rodrigo Duterte stood by Health Secretary Francisco Duque III amid renewed calls for his resignation.
Duterte earlier said that the COA should not publicize reports because they were "not fair" to government officials. On Saturday, he backtracked and said he was now okay with COA divulging its reports, but that they must begin with a line that says "the report itself does not make any finding that funds were lost due to corruption."
COA's audit reports have been vital to exposing and prosecuting corruption in the past.
– Rappler.com