The Iloilo City government's push to vaccinate minors aged 12 to 17 years will eventually lead to allowing them to go back to face-to-face classes, says Mayor Jerry Treñas
Mayor Jerry Treñas urged the national coronavirus task force (IATF) to allow the Iloilo City government to vaccinate minors aged 12 to 17 years old against the COVID-19 virus as a first step towards face-to-face classes.
Treñas told Rappler in a telephone interview that he sent a letter on Tuesday, October 11, to the IATF, appealing to let Iloilo City conduct pilot vaccinations for minors.
The city government offered three mega sites for these vaccinations in accordance with Department of Health guidelines.
These were the West Visayas State University Medical Center in Jaro, Ateneo De Iloilo (near QualiMed Hospital) in Mandurriao, and University of San Agustin (near St. Paul Hospital and Iloilo Doctors Hospital).
Vaccine brands to be used in the program included Pfizer and Moderna, both been given emergency use authorization for these age groups by the Philippine Food and Drug Administration.
According to the mayor, testing czar Vince Dizon assured him of 40,000 Pfizer doses to arrive within the week.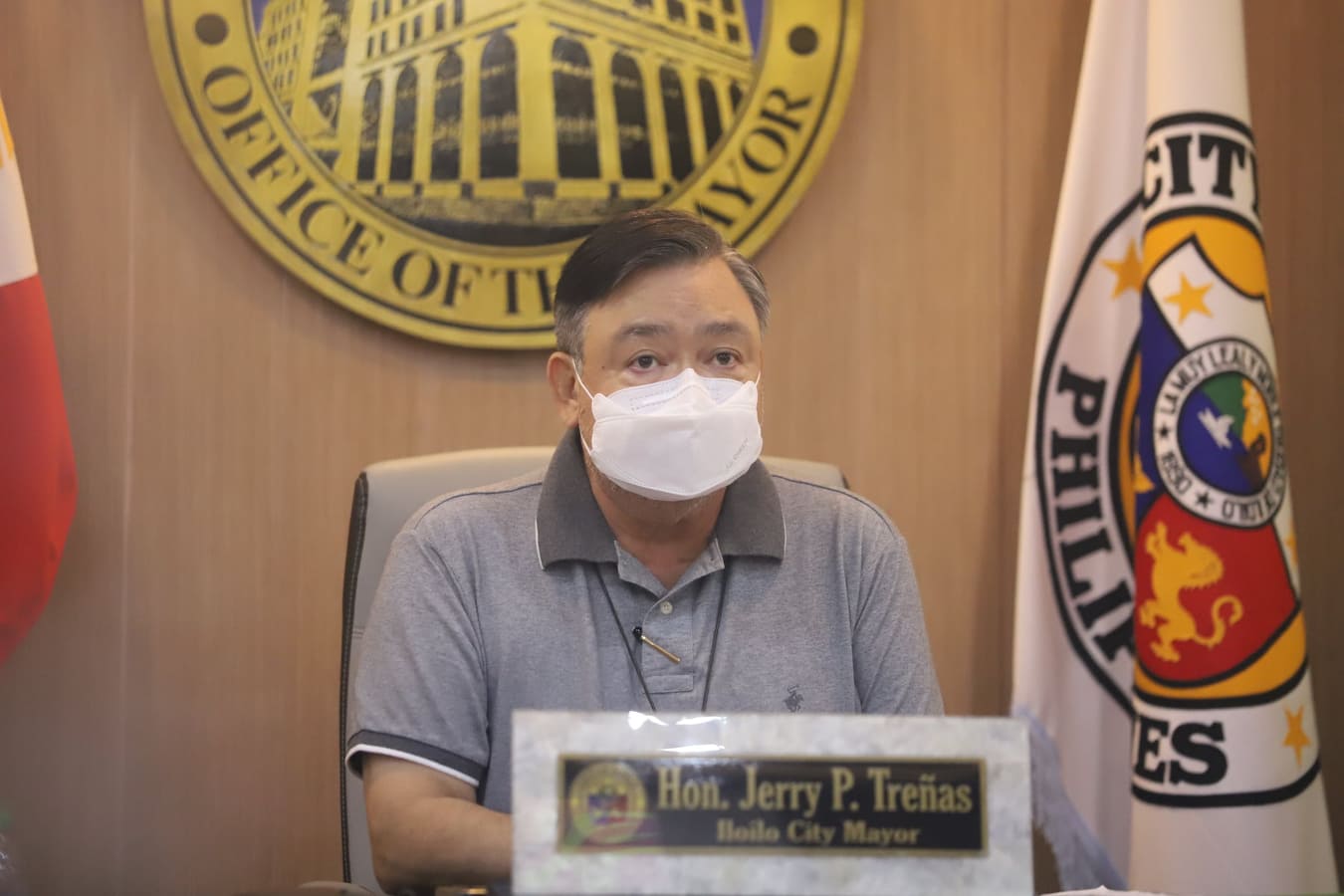 He said that the city government has pre-registered up to 10,000 minors through their parents and guardians.
City COVID-19 focal person Dr. Roland Jay Fortuna, though, said on October 4 that 25,000 minors had already pre-registered.
The mayor added that he also consulted with public and private school heads, as well as various school Parent-Teacher Associations (PTAs), to ask for their support for the pilot program.
Vaccinating these age groups, he said, would eventually lead to students being able to physically return to schools.
"[Students] have already lost one year and eight months. Education has suffered so much, and as long as they are not vaccinated, the parents will not allow them to go back to school. We are very proud because we have vaccinated all of our teachers," Treñas said in a phone interview.
He was optimistic that the IATF would push for approval of his piloting request during its October 14 meeting.
Vaccination updates
The city will receive 28,000 more doses of the AstraZeneca vaccines it had procured, Treñas said. Iloilo City has already received more than 70,000 doses of their 600,000-dose purchase.
As for its other COVID-19 vaccine procurements, the mayor said that the city has placed on hold orders of 70,000 Novavax vaccines due to the need of booster shots for medical frontliners under the A1 vaccine priority group.
The city turned over 2,000 AstraZeneca doses each to the members of the Metro Iloilo-Guimaras Economic Development Council (MIGEDC), which include the neighboring towns of Oton, Pavia, Leganes, San Miguel, Sta. Barbara, Cabatuan, and the entire Guimaras province.
"[THE MIGEDC members] have already retrieved the doses from the Diamond Jubilee Hall, and if they run out, they just have to tell us, because if we have remaining AstraZeneca stock, we may be able to give them more," Treñas said.
He also said that the city would continue with barangay-based and house-to-house vaccinations, on top of the inoculations in mega sites which have the temperature requirements of the Moderna vaccine.
The City Health Office said that as of October 11 Iloilo City has fully vaccinated 279,334 or 53.21% of its 525,000 target population. Up to 332,668 or 63.37% are partially protected . – Rappler.com