Iloilo Governor Arthur Defensor Jr. says the province will upgrade its facilities during the lull in the spread of COVID-19
Iloilo Governor Arthur Defensor Jr. said Friday, October 22, that COVID-19 transmission has become similar to the flu, and predicted that it would once again surge in the province.
During his weekly press conference, Defensor said that he believed that the rate of COVID-19 transmission, as well as, health care capacity would call for a lower quarantine status.
He based his assumption on the province's current 2-week growth rate (2WGR) of -54% and average daily attack rate (ADAR) of 3.3.
2WGR refers to percentage rate of growth in new cases, while ADAR refers to the number of new cases per 100,000 in an area. Both parameters are measured in 14-day periods.
According to the province's estimate, Iloilo's COVID-19 rates could drop to qualify for a modified general community quarantine (MGCQ) status by November.
The governor said that he will use this "COVID lull" to prepare for what may be an upcoming surge in January, calling it "the new flu"
He referred to the fluctuating numbers of COVID-19 in the country and within the region from earlier this year and last year.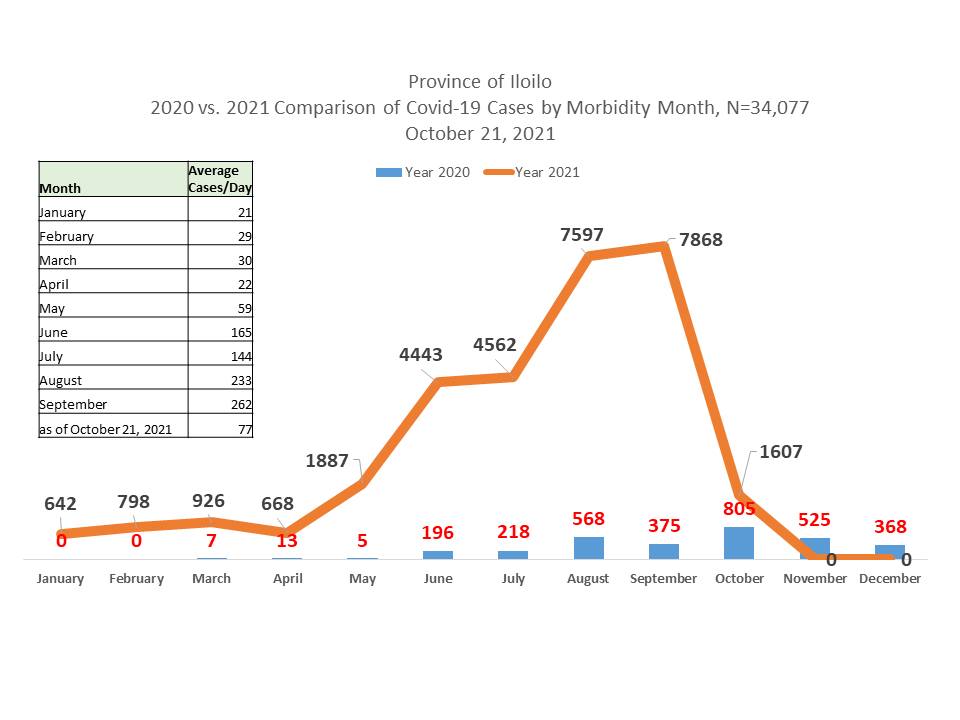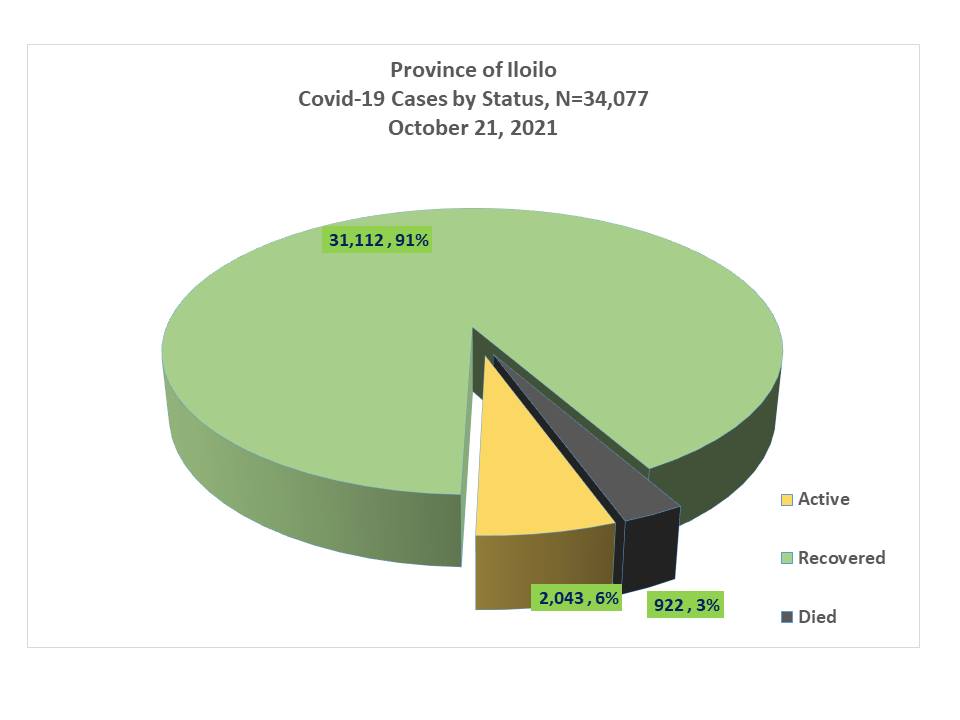 "We will take advantage of this lull to prepare. What we are expecting, even with the vaccination, that there is a possibility that January of 2020, where people circulation rises in December because of the holidays, and because of the lowering of the quarantine status, and loosening up of the protocols, we may have a surge in January," Defensor said.
As part of their strategy, the Iloilo Provincial Hospital in Pototan town is finalizing compliance of the Department of Health requirements for its COVID-19 critical care unit, which the governor said was also part of their push to upgrade to a Level 2 hospital.
The intensive care units of the 12 district hospitals across Iloilo province would also be upgraded to prepare for a rise in cases and other scenarios, Defensor added.
Data by the Iloilo Provincial Health Office showed that as of 12:00 noon of October 21 that the province has had 34,077 total COVID cases, with 2,043 active cases, 31,112 recoveries, and 922 deaths. – Rappler.com