'We are gifted by Jesus with his body and blood. Let us also give to others by serving them and sharing with them,' says Bishop Broderick Pabillo
It was not the usual Washing of the Feet ritual on Maundy Thursday, April 1, as the Manila Cathedral picked only 4 "apostles," not the usual 12, to reenact a Gospel scene symbolizing genuine service.
The 4 individuals selected by the Manila Cathedral, however, symbolize 4 issues or news events relevant to the country and the world. Bishop Broderick Pabillo of Manila, who presided over the Maundy Thursday Mass, introduced each of them during his homily.
Father Geoffrey Eborda Jr is an Augustinian priest, symbolizing the first missionaries who arrived in the Philippines, which is marking 500 years of Christianity this year.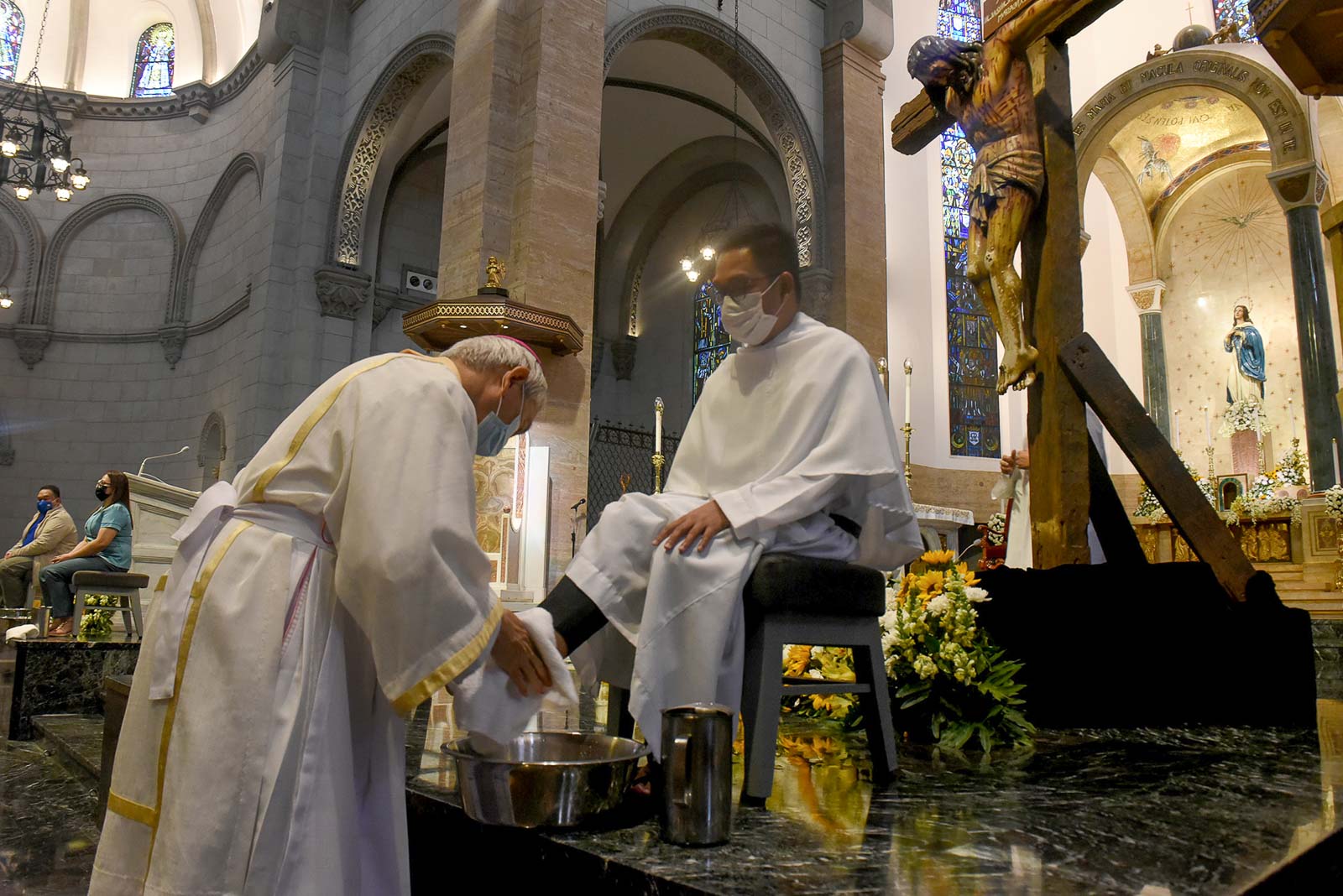 Ruzzel Ramos is a full-time catechist in Don Bosco Tondo, representing parents, teachers, grandparents, and catechists sharing the Christian faith with the next generation.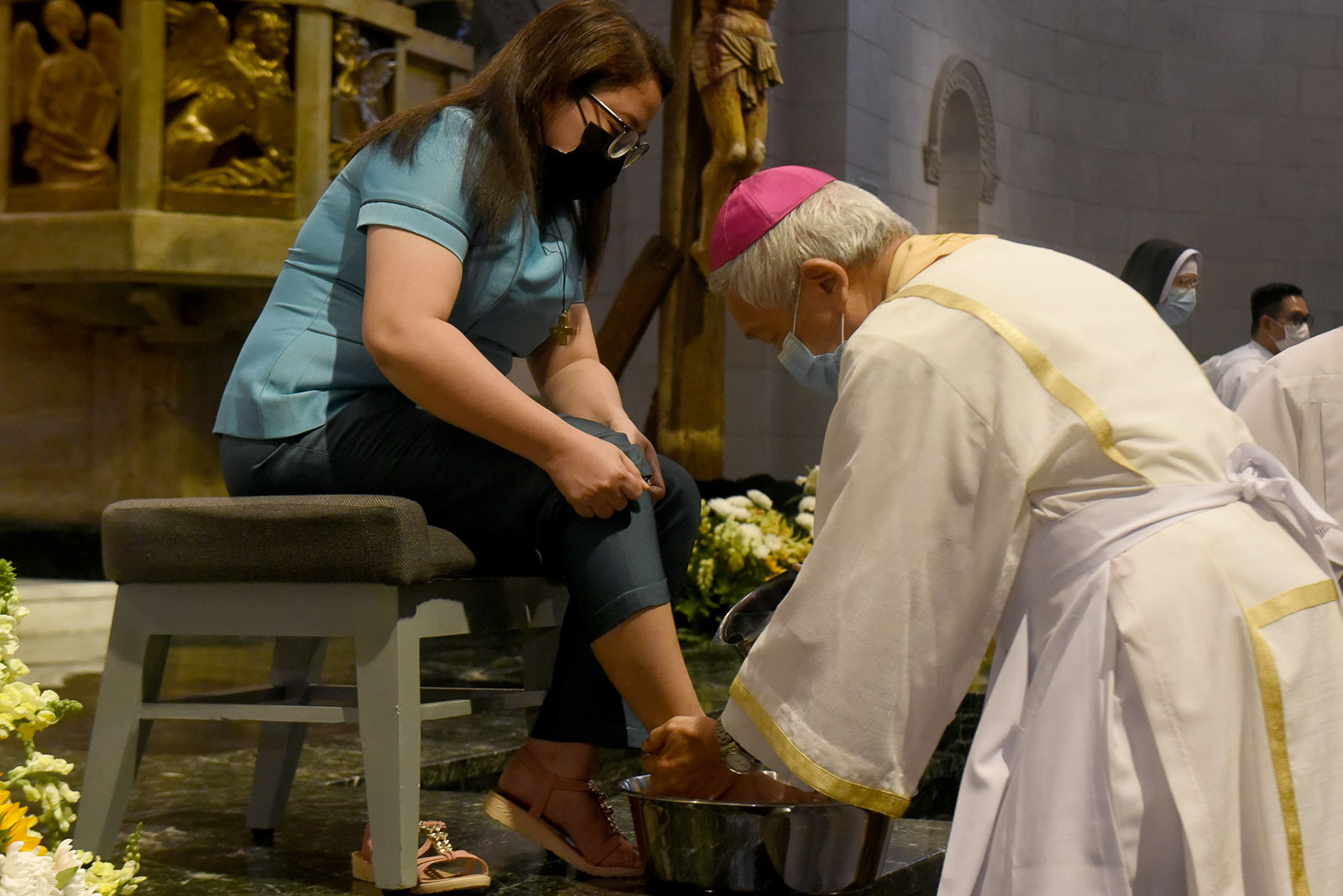 Roman Garry Lazaro is a member of the Manila Cathedral's social media ministry, "the representative of the youth and social media missionaries" during this pandemic.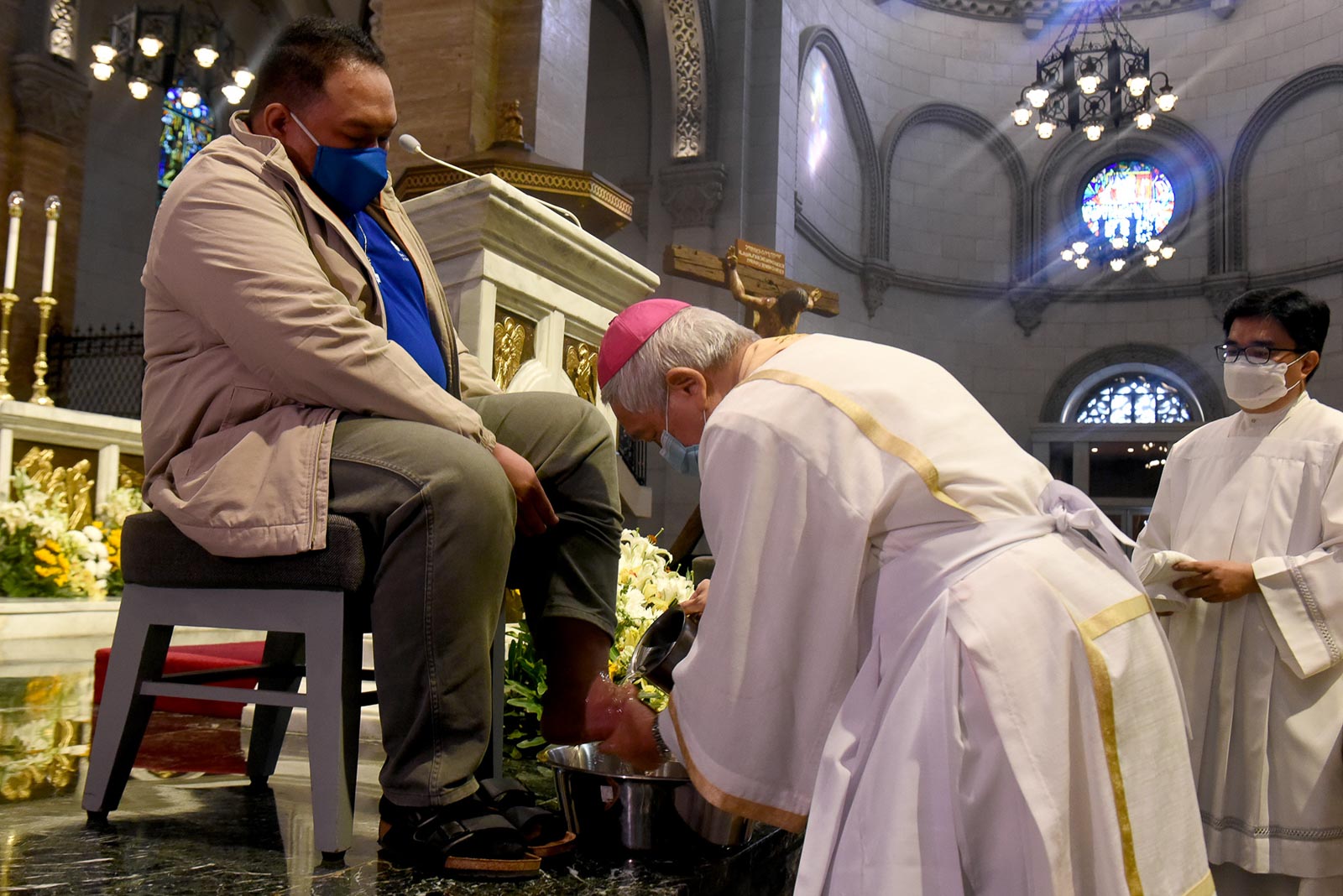 Sister Venus Marie Pegar, SFX, is a nun with the Sisters of Saint Francis Xavier, which was established by Bishop Alexandre Cardot of Yangon, Myanmar.
"We stand with the people of Myanmar who are now fighting for democracy and genuine peace," Pabillo said in Filipino.
Pabillo said the Washing of the Feet ritual, which reenacts the time when Jesus washed the feet of his apostles, shows the importance of service. "We are gifted by Jesus with his body and blood. Let us also give to others by serving them and sharing with them," Pabillo said. – with reports from Paterno R. Esmaquel II/Rappler.com