If he wins as president, Isko Moreno wants the alliance to focus on beefing up the Navy and Coast Guard, rather than on adding firearms and bullets
If he wins as Philippine president, Isko Moreno will use the country's alliance with the United States to beef up maritime security and defense in the West Philippine Sea.
The Manila mayor said this in an interview with Rappler on Tuesday, September 21.
"I'm tired of receiving arms, of receiving bala (bullets). I'm gonna ask [for] what we need…. If given a chance to ask for help, simple lang hihingin ko (what I'll ask for is simple) – give me Navy, give me Coast Guard. I'm an archipelagic country. I want to stop throwing silver to my fellow Filipino," said Moreno.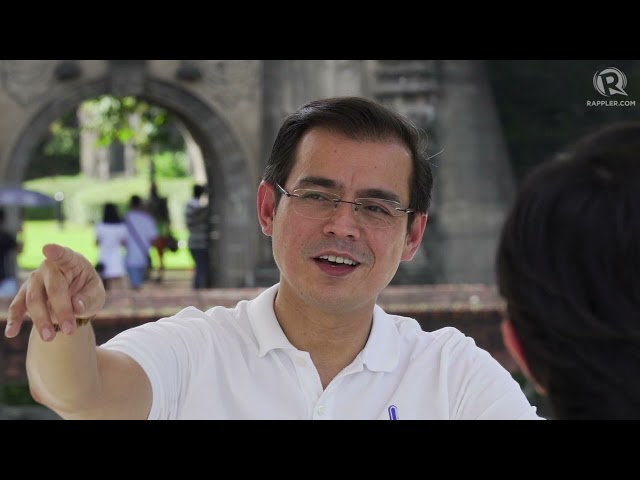 The 46-year-old presidential aspirant was asked how he would manage the country's ties with the US as it confronts the challenge posed by China's claim to the West Philippine Sea, a claim invalidated by the 2016 arbitral award.
"I want to protect the country, make it stronger, and position ourselves in the next 20 years so that such thing that happened in West Philippine Sea will not happen anymore in other remaining islands," said Moreno.
"While we deal with that today, I will protect whatever is left by reinforcing our shore, our water, our jurisdiction, and that, I think, is the most sensible thing I can ask [from] our American allies or other countries," he continued.
Long-standing problem
Philippine defense officials have long acknowledged the insufficiency of the government's resources, assets, and manpower in patroling the West Philippine Sea and creating a credible defense posture there.
In 2021, with the swarming of Chinese vessels around reefs in the West Philippine Sea, the Duterte administration has assembled a bigger force – a combination of Coast Guard, Bureau of Fisheries and Aquatic Resources, police, and military resources and personnel – to conduct regular patrols over a wider expanse of the area.
The US and Philippine defense departments, just last September 11, had agreed to boost maritime cooperation, including resuming activities under the Enhanced Defense Cooperation Agreement (EDCA).
In the same interview, Moreno said he would use the Hague ruling as a "bargaining" chip with China so that Filipino fishermen could fish unhindered in the West Philippine Sea and that he would pursue joint oil exploration with the Asian giant under Philippine laws.
Moreno had asked for a briefing on West Philippine Sea issues from retired Supreme Court justice Antonio Carpio in 2020 as he mulled a presidential bid. – Rappler.com
Here are more stories from Rappler's interview with Manila Mayor Isko Moreno: