The presidential aspirant stops short of championing a new franchise for the broadcast network
Manila Mayor Isko Moreno says he won't block any effort to grant a new franchise for broadcasting network ABS-CBN if he wins the presidency in 2022.
"I will not lift a finger to oppose it. Any person, corporation can avail such right, such opportunity under my watch," he said on Tuesday, September 21, in a Rappler Talk Newsmaker interview.
"If Congress gives you such privilege, approve it, I will sign it," he said the next day during his candidacy launch in Manila.
Moreno, however, fell short of championing a return to the airwaves of the embattled television giant, a call of journalists and press freedom activists.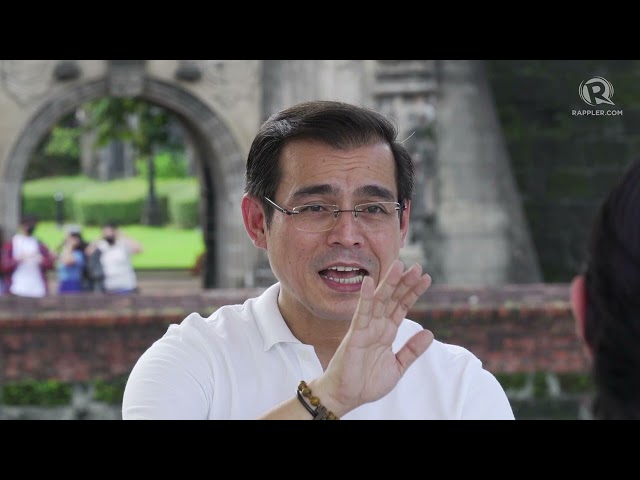 The shutdown of ABS-CBN during the Duterte administration has been widely condemned as an attack on a free press since President Rodrigo Duterte himself said he would block the network's franchise renewal.
Last February, Duterte said he would not recognize any new franchise granted by Congress to ABS-CBN.
It is Congress that passes broadcast franchise bills which are then signed into law by the President.
Moreno could only say that he would let ABS-CBN enjoy "rights" or "privileges" that enable corporations to do business in the country, without fear of repression or unfair treatment.
"ABS-CBN applying before Congress, I will let Congress do their job. I will not even lift a finger to stop it, because they are citizens, they are corporations of the country, they deserve to have the kinds of rights or at least privilege of doing business in our country," said Moreno, a TV actor and personality before he was a politician.
"We will recognize valid contracts… To create such level of continuity and certainty and leveling the playing field, any person any corporation can avail [of these rights] under my watch," said Moreno.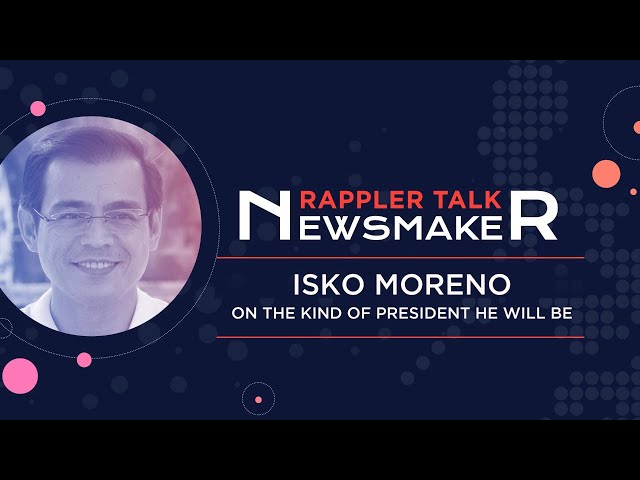 Decriminalizing libel
Asked on his stance on decriminalizing libel, another cause backed by journalists, the 46-year-old presidential aspirant was at first confused but then clarified he does not agree with jailing journalists over libel.
"No, not to jail, maybe for example, it is still a crime or maybe a penalty for such a person but you don't have to go to jail. You should be penalized, that's my point," he said.
The politician said there are instances when media workers should be penalized for "negligence" but that he doesn't agree with government officials or personalities harassing journalists with libel suits. – Rappler.com
Read more stories related to Isko Moreno's presidential candidacy launch: