It's the latest in discoveries that fuel the senators' outrage how the PS-DBM could award the biggest contracts to a questionable company
Senator Joel Villanueva presented records on Friday, September 10, showing that Pharmally Pharmaceutical Corporation, winner of the biggest pandemic supply contracts, did not pay their employees' withholding taxes and mandated contributions to the government.
"If you look at the annual income tax return, the SSS (Social Security System)…Philhealth, it's zero," said Villanueva during the Senate blue ribbon committee's hearing on the Duterte government's pandemic contracts.
Singaporean Huang Tzu Yen, chairman and biggest shareholder of Pharmally Pharma, said they had seven full-time employees and hired contractuals for the delivery of their supplies.
"For our full-time employees, I believe we paid all the necessary benefits," said Huang.
Presented with Villanueva's documents, both Huang and Pharmally Pharma's auditor Iluminada Sebial said they would check their records and submit proof to the committee.
Huang was under oath, and he maintained they paid contributions.
Senator Richard Gordon, committee chairman, said the businessman "could be liable for false testimony" if it would turn out taxes and contributions were not paid.
This is the latest in discoveries that fuel the senators' outrage how the Procurement Service of the Department of Budget and Management (PS-DBM) could award the biggest contracts to a questionable company.
'Not normal'
Pharmally Pharma has so far won P10 billion worth of contracts in 2020 and 2021, despite being incorporated only in 2019 with P625,000 paid-up capital.
Because of its government contracts, Pharmally Pharma reported an income of P264 million in 2020.
Tax expert and certified public accountant (CPA) Mon Abrea said that, while the substantial increase in income may not be illegal per se, it was also "not normal."
Huang said they undertook the billions worth of projects with little capital because they had access to the inventory of their Chinese suppliers, and knew they could supply what the contracts required.
Distributors getting supplies to sell is a legitimate business model, said Senator Cynthia Villar. It's also a usual course in government procurement, according to experts that Rappler consulted.
If they traded, however, where was Pharmally's importer's license?
"They registered as wholesaler of medical and pharmaceutical products, but it was not indicated in their notes to financial statements if they were given an importer's license," Abrea told senators on Friday.
It was the PS-DBM that awarded most of Pharmally's contracts. PS-DBM acts as a shop for government agencies for common-use supplies, such as ballpens, so the agencies don't have to undertake those procurements. It became the main pandemic procuring agency after the government declared personal protective equipment (PPEs) as common-use supplies.
What happened with the pandemic contracts was, the Department of Health (DOH) transferred P41 billion to the PS-DBM to buy supplies on their behalf. For Senator Franklin Drilon, this looks like a "premeditated plunder."
Embattled former PS-DBM head Lloyd Christopher Lao reiterated that for emergency procurements, they only needed to scrutinize business permits, not financial statements.
Emergency procurements are allowed under Duterte's Bayanihan laws.
Senators, as well as procurement experts that Rappler had talked to over the past few weeks, all said it's only common sense to check the finances of a company that wants a government contract.
"Narinig 'nyo si Lao, hindi nila kailangan [i-check], may Bayanihan, 'dun sila nagtatago. Ang sagot ko diyan, kaya tayo may two-envelope rule, technical saka finances, titingnan mo muna 'yun," said Gordon.
(You heard Lao, they didn't need to check all those documents, they are hiding under the [exemptions in] Bayanihan laws. My answer to that is, there's always a two-envelope rule – check the technical and then check the finances.)
Lao reasoned that the safeguard to this was to not pay the contractor until a full delivery had been made.
"Ang lumalabas dito, laway lang ang kapital, at pagkakaibigan lang ang kapital, kikita ka na ng limpak-limpak," said Gordon. (What we see here is a company whose only capital is talk and friendship, and it earned a whole lot.)
A Rappler investigation shows how Pharmally Pharma is connected through a network of companies to President Rodrigo Duterte's friend and former economic adviser, Chinese businessman Michael Yang.
Threatened with an arrest order for contempt, Yang attended the Senate hearing from Davao City via Zoom on Friday, but he had yet to be interpellated as of writing.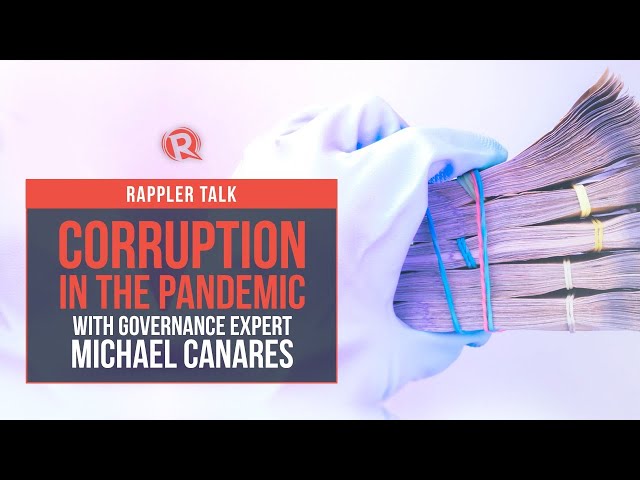 – Rappler.com
Read the other stories from the September 10, 2021, Senate blue ribbon committee hearing: