This is AI generated summarization, which may have errors. For context, always refer to the full article.
The Marcos government has spent over P480 million for travels as of September 2023
MANILA, Philippines – Kabataan Representative Raoul Manuel on Tuesday, September 26, questioned the travel spending of the jet-setting President Ferdinand Marcos Jr. and the "return on investment" for these trips that are shouldered by Filipino taxpayers.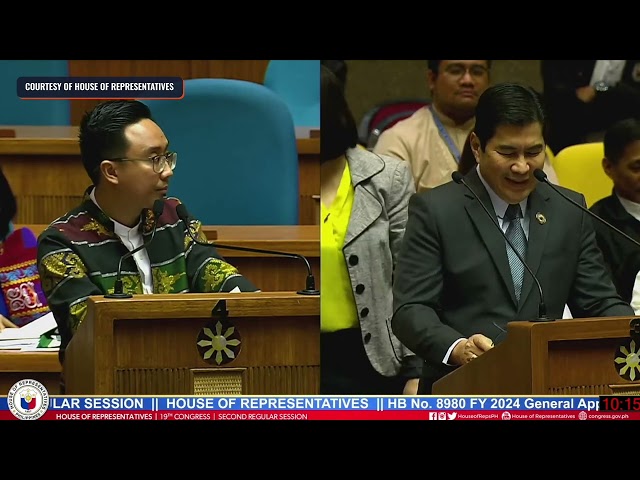 Manuel made the manifestation during interpellations of the Office of the President's (OP) proposed 2024 budget before the House plenary. He specifically pointed out Marcos' two Singapore trips as president – in October 2022 and September 2023 – primarily for the F1 race.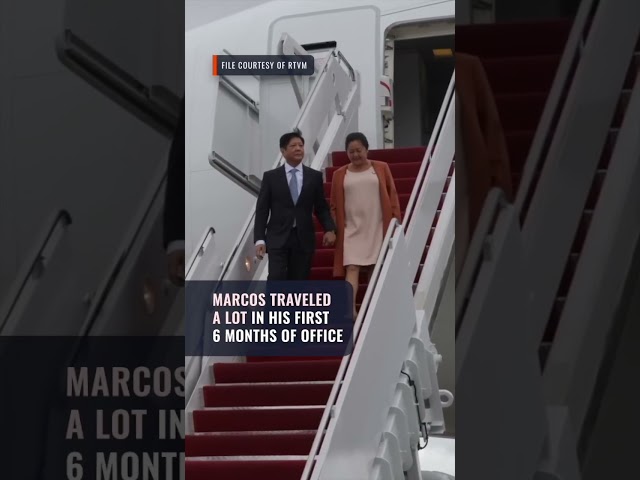 "Two years in a row na ito nangyari [F1 attendance], and the First Lady is proud of the President's attendance this year! Kung proud sila, huwag nilang ikahiya. Mas malaki pa ang investment sa bansa noong pandemic. This implies na hindi naman pag-attract ng investors ang layunin ng travels ng Pangulo. Filipinos should not pay for the revenge travel of our top officials," he said.
(This happened two years in a row, and the First Lady is proud of the President's attendance this year! If they're proud, they shouldn't be be embarrassed about it. There were even more investments to the country during the pandemic. This implies that attracting investors is not the aim of the President's travels. Filipinos should not pay for the revenge travel of our top officials.)
In a little over a year and a half as president, Marcos watched the Singapore-hosted F1 race twice – secretly in 2022 and as a "side trip" following a speaking engagement in 2023.
The youth lawmaker wanted to know – will he attend the event in 2024, too? "If ever kasi, [the trip is] shouldered ng taongbayan (by taxpayers). So we want to know in advance – pupunta ba sa susunod na taon ang Pangulo sa Formula 1 (So we wanted to know in advance – is he going to Formula 1 again in 2024)?"
OP budget sponsor ACT-CIS Representative Erwin Tulfo did not answer the question directly, but said foreign trips and visits of foreign dignitaries to the Philippines are funded by the OP's travel funds. Pressed again on whether Marcos would be another VIP guest at the 2024 Grand Prix in Singapore, Tulfo said Marcos went to the F1 races in 2022 and 2023 because he was invited.
To this, Manuel said, "'Di ko na ididiin kasi mismong sponsor natin ay nahihiyang i-admit kung dadalo uli si Pangulo next year (I won't press on this issue any more because even this sponsor is ashamed to admit if the President is attending the event next year)."
Marcos and his administration have justified his many trips by asking critics to look at the return of investments from his engagements with world and business leaders. But, Manuel pointed out, investments seem to be down in the first half of 2023, compared to the first half of 2022, when international travel restrictions were still in place due to the pandemic.
Malacañang has yet to respond to media inquiries about Manuel's observations.
In 2022, a year split between the administrations of Rodrigo Duterte and his successor, the OP spent 1,095% more on travel, according to a Commission on Audit report. Some P403 million was spent on travel, of which P392.3 million was spent on international travel.
Marcos traveled a lot in his first six months of office – to Indonesia and Singapore for his first state visits, to New York for the United Nations General Assembly, Cambodia and Thailand for regional summits, then to Belgium for another summit. Between New York and Cambodia, Marcos also flew to Singapore, but for state visit.
Speaking to Tulfo, Manuel noted that there was a P84 million difference between what was spent on travel and what was allocated for travel spending under the 2022 General Appropriations Act. Tulfo said the funding source was "continuing appropriations."
Tulfo, former social welfare chief to Marcos, himself has been part of presidential delegations, particularly to summits where social welfare issues are major topics of discussion.
Tulfo said that as of September 2023, the OP had spent some P480 million for travels. From January to September 2023, Marcos traveled to China for a state visit, Japan for an official visit, Switzerland for the World Economic Forum, the United States for an official visit, Indonesia twice for the Association of Southeast Asian Nations summits, and Malaysia for a state visit.
Tulfo said it's unlikely that the P671 million allocated for travel in the 2023 budget would need to be augmented since "mukhang ang travel ng Pangulo ay limited na sa panahong ito (it seems like the travels of the Philippines is limited during this time)."
Yet Marcos has confirmed trips to at least two major summits – the Asia-Pacific Economic Cooperation Leaders' Meeting in San Francisco in November and the United Nations Climate Change Conference in Dubai in December. The November 2023 trip – which would be his second visit to the US in the year and third overall – also includes side trips to other states after the summit.
For 2024, the OP is asking over P1.4 billion to both travel abroad and host visiting dignitaries. – Rappler.com