This is AI generated summarization, which may have errors. For context, always refer to the full article.
While rescuers are unable to reach the children in time, they were able to save the parents of the children
Five children, including an infant, were buried under tons of earth following a landslide in Iligan City on Sunday morning, November 14.
Police Major Zandrex Pamolong, spokesperson of the Iligan City Police Office, said the children were from one family living in Purok 2, Tamparak, Barangay Mandulog in Iligan City.
Several days of rain in the village loosened the soil of the surrounding hills.
Pamolong said the parents of the children – Shiela Mae Baroro, 26, and construction worker Jessie Barulan, 29 – survived. Rescuers dug them out from the mud.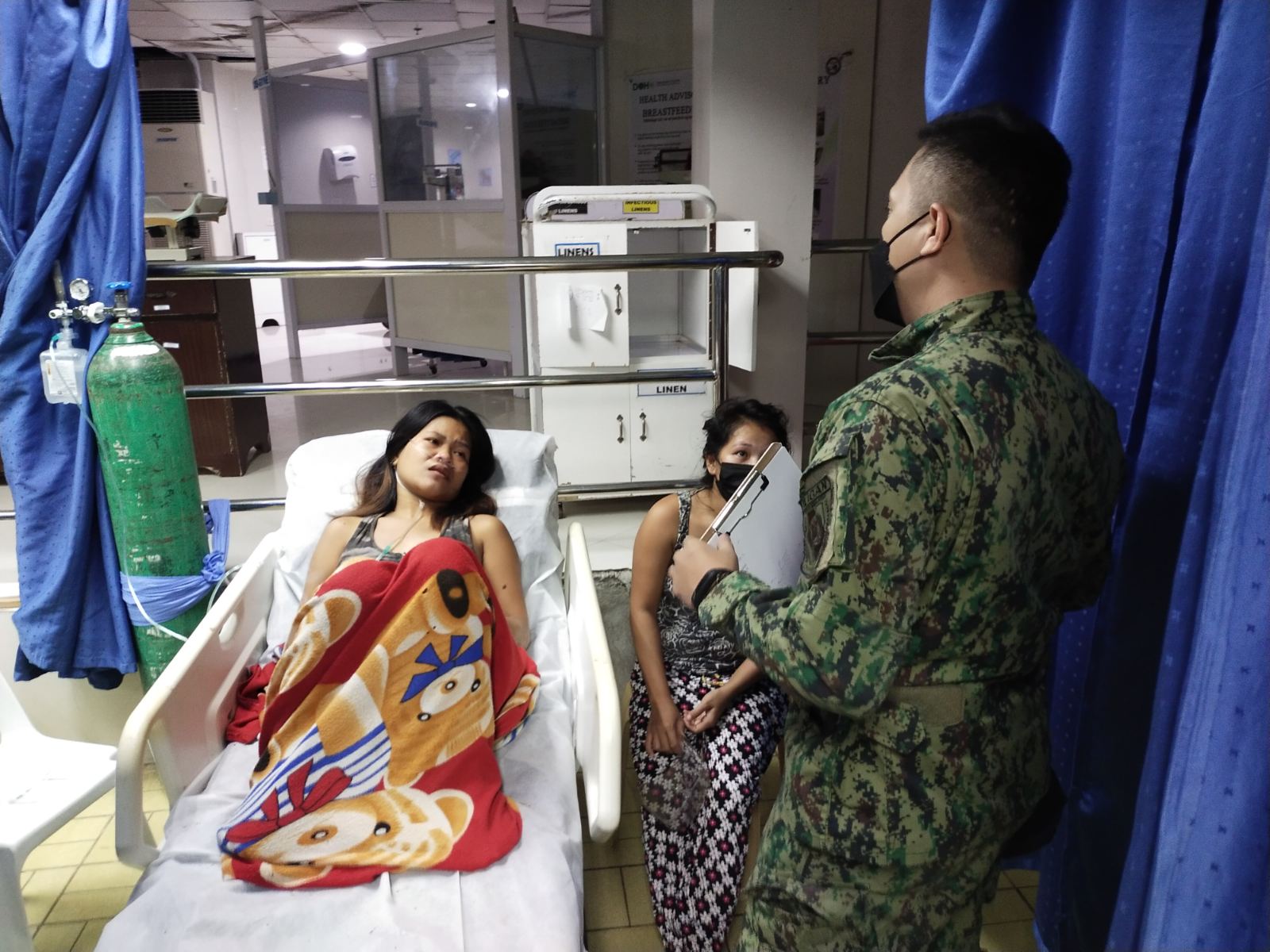 He added, however, that the rescuers did not reach the children in time.
The children – CJ, 8 years old; Kent, 6 years old; Xian, 4 years old; Trishamae, 3 years old; and Shemabel, seven months old – were declared dead on arrival at the Iligan Sanitarium Hospital and Gregorio T. Lluch Memorial Hospital.
Police Staff Sergeant Dionirel Cutanda said the family's semi-concrete house was located beside a hill.
Cutanda said it was already buried under tons of earth when they arrived at the scene at around 6 am on Sunday.
"We used everything we could find to dig into the mud but only the parents were able to survive. The children did not," he said. – Rappler.com
Froilan Gallardo is a Mindanao-based journalist and an awardee of the Aries Rufo Journalism Fellowship