The Comelec, in response, says it will study whether a pilot test in some areas would be feasible, but maintains a full automation of the October barangay polls is unlikely
MANILA, Philippines – A ranking House member urged the lower chamber's suffrage panel to study whether the Commission on Elections (Comelec) could automate the barangay and Sangguniang Kabataan elections scheduled in October.
In a statement, Cavite Representative Elpidio Barzaga Jr., vice chairperson of the suffrage committee, said an experimental use of the automated election system (AES) for the nationwide vote later in the year could result in the faster proclamation of winners and fewer errors in the reading of ballots.
Currently, the October polls will be manual, from the casting of ballots to the canvassing of votes.
"Automated elections have proven to be economical as it can accommodate up to more than 1,000 voters per clustered precinct as opposed to the 500 voters per precinct in manual elections which entails hiring more personnel in manual elections," he said in a resolution filed on Wednesday, January 25.
The Comelec, in response, said it will look into the proposal, but maintained that a full automation of the electoral exercise set in the third quarter is likely off the table.
"We will study if we can at least pilot test in certain areas or precincts the automation of the barangay and Sangguniang Kabataan elections," Comelec Chairman George Garcia told reporters on Viber on Thursday, January 26.
"[But] to fully automate is unlikely at this point. We are halfway the printing of ballots for the conduct of manual elections," he added.
Automating the barangay elections would likely require additional funding, as the Comelec is already just trying to get by with the budget it has on hand to mount the October polls.
Its original budget was P8.4 billion, but that was when the electoral exercise was scheduled in December 2022. A rescheduling meant that more new voter applicants are now eligible to cast their ballots, incurring additional costs on the part of the Comelec.
The approved 2023 budget included an additional P2.7 billion for the conduct of the village polls, although the Comelec initially wanted P10 billion to account for its proposed increase in poll workers' honoraria.
Since 2010, the Philippines has been automating its national and local elections, but Filipinos still vote manually during barangay elections.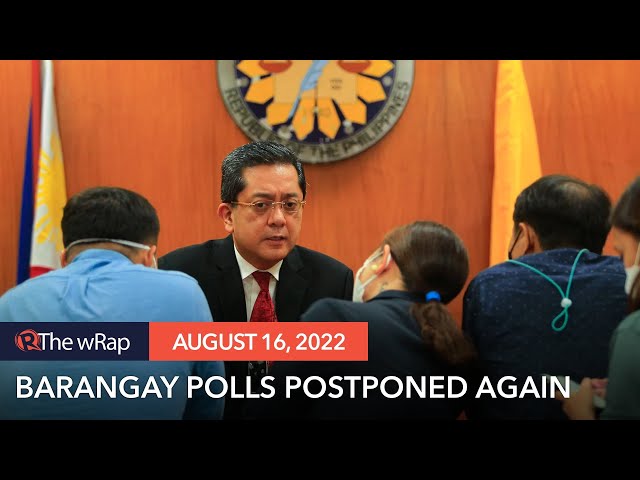 – Rappler.com