This is AI generated summarization, which may have errors. For context, always refer to the full article.
Two female lawmakers urge fellow House members to make Filipino health care workers' salaries more competitive
MANILA, Philippines – Upon returning to work on Monday, May 8, House lawmakers addressed a question that ignited social media discourse during their month-long recess: How can the government convince Filipino health care workers to stay?
In separate privilege speeches, House social services panel chairperson Ria Vergara (Nueva Ecija, 3rd District) and Deputy Minority Leader France Castro (ACT Teachers) underscored the tough working conditions of medical professionals in the Philippines, as well as the ongoing exodus of health care workers to developed nations.
The Department of Health (DOH) previously said that the Philippines was seeing an annual shortage of 127,000 nurses and 114,000 doctors.
Castro urged Congress to raise nurses' minimum wage to P50,000 per month, and called on government to expedite the release of their long-delayed pandemic benefits.
"Health care workers here are overworked. Their salaries are low and delayed, their benefits are lacking, and their rights are violated. Who would be encouraged to stay in the Philippines if they are not being valued enough?" asked Castro.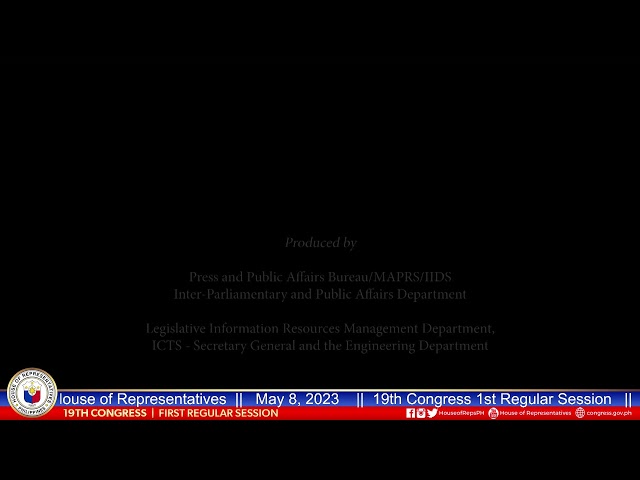 Vergara also proposed that health care workers be given more competitive wages, but did not provide a number.
She also called for the regulation of private agencies involved in the recruitment of health care workers to migrate abroad.
Vergara wants the Philippines to work on its bilateral relations with other countries so that the latter would abide by the World Health Organization Global Code of Practice on the International Recruitment of Health Personnel.
That code details how destination and source countries can benefit from the international migration of health personnel, such as support for training, effective technical assistance, access to specialized trainings, and twinning of health facilities.
"These agreements must have a financial component. For instance, we can require these foreign countries to provide educational sponsorship to finance the studies of Filipino students entering the medical field," Vergara said. "We must find ways to alleviate and address the effects of aggressive recruitment strategies by foreign countries."
During the House break, Malasakit at Bayahanihan Representative Rolando Golez sparked outcry after his proposed Mandatory Medical Service Bill resurfaced online.
Under that proposal, new medical board exam passers would be required to render a year of medical service in Philippine government hospitals before they receive their certificate of registration, effectively preventing them from transitioning to private practice or working abroad right away. – Rappler.com