This is AI generated summarization, which may have errors. For context, always refer to the full article.
(1st UPDATE) Lawmakers say the acquittal of former senator Leila de Lima in one of her two remaining drug cases proves the charges were fabricated to begin with
MANILA, Philippines – Lawmakers who have been calling for years for the release of former Senator Leila de Lima from detention welcomed her latest acquittal from a drug case.
Following a trial court's decision favoring De Lima on Friday, May 12, the embattled political prisoner is a step closer to freedom, with only one pending case against her.
Albay 1st District Representative Edcel Lagman, who heads the political party of which De Lima is a member, said the ruling was a long time coming.
"Justice is rendered, albeit late," said Lagman, president of the Liberal Party. "She deserves full exoneration and final liberation."
Members of the left-leaning Makabayan bloc in the House of Representatives asserted that the acquittal of De Lima proves the charges against her were fabricated to begin with.
"We hope that [former senator] Leila will be freed soon because we need her in the front lines in the fight against the forces of tyranny and disinformation who are again trying to trample on the Filipino people's rights," ACT Teachers Representative France Castro said.
"Likewise, we press on with the demand to free all female political prisoners who like De Lima had been slapped with trumped-up charges," Gabriela Representative Arlene Brosas added.
Senator Risa Hontiveros said De Lima "is owed a speedy acquittal from the final false charge against her."
"Justice for former Sen. Leila will be completed when the sinister plot to put her in jail only for speaking out for the truth and welfare of our fellow Filipinos is fully exposed in daylight," she said.
Senate Minority Leader Koko Pimentel, who was once a Duterte administration ally until his intra-party conflict in the PDP-Laban, also lauded the court for its decision.
"Congratulations to the court for being true to its mandate to dispense justice without fear or favor by strictly following the evidence," Pimentel said.
De Lima's allies and former colleagues in the Senate also celebrated the recent ruling.
"We have from day 1 called for the dismissal of the charges, but as the saying goes 'Better late than never,'" former senator Francis Pangilinan said.
"Freedom is near, Senator Leila. Redemption and vindication are next," former senator Antonio Trillanes IV said.
The latest ruling found De Lima not guilty of violating the Comprehensive Dangerous Drugs Act of 2002. Retractions by key witnesses proved vital.
But despite the victory, she will remain behind bars as her petition for bail remains pending.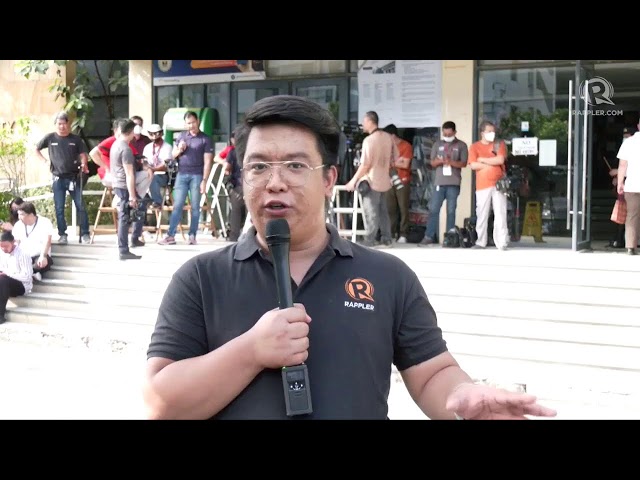 Critics believe that De Lima's detention was a retaliation of former president Rodrigo Duterte after she investigated the killings of the so-called Davao Death Squad when Duterte was city mayor, and his bloody drug war when he was already in Malacañang. – Rappler.com