This is AI generated summarization, which may have errors. For context, always refer to the full article.
Lawmakers from different political parties acknowledge former president Benigno Aquino III's contributions to good governance and the economy
Lawmakers crossed party lines as they paid tribute to the legacy of former president Benigno Aquino III who died on Thursday morning, June 24.
"No matter what political side you're on, when a former president passes away, the country mourns. His death diminishes us all," Senate President Vicente "Tito" Sotto III said in a statement.
Senator Imee Marcos, whose family had been on opposite sides of the political fence with the Aquinos, recalled serving with Aquino as neophyte members of the House of Representatives from 1998 to 2007.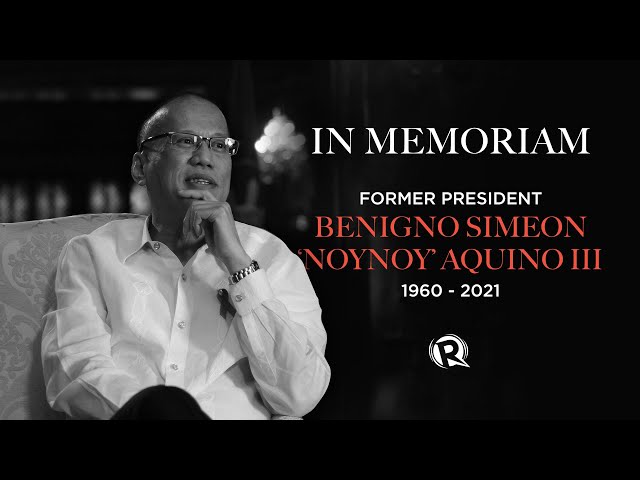 "I will always treasure the memories of our long years together as freshmen legislators and members of a tiny opposition. For beyond politics and much public acrimony, I knew Noynoy as a kind and simple soul. He will be deeply missed," Marcos said.
Senator Richard Gordon, who has also disagreed with Aquino on a host issues – most notably on the use of Dengvaxia vaccines under Aquino's presidency – lauded Aquino's dedication to his job, especially in fighting for Philippine sovereignty.
"President Aquino and I may not have agreed on some issues, but we both have the same dream of making our country great and believe that as a nation, we should assert and defend our sovereignty over what is rightfully ours," Gordon said.
At the House, Speaker Lord Allan Velasco, honored Aquino as "a man who dedicated his service to the country."
House Majority Leader Martin Romualdez lamented losing Aquino "so early," and praised him as "a man of integrity, a Filipino leader who made it his primary mission to institutionalize good governance reforms."
House Deputy Speaker and Bagong Henerasyon Representative Bernadette Dy for her part said: "Fact is, he was president of our Republic. That is a matter of history. History will also consider how he served Filipinos and how he lived life."
Albay Representative Joey Salceda, House ways and means panel chairman, highlighted the innovations in disaster preparedness and economic management under Aquino, particularly Project NOAH, the bottom-up budgeting (BUB) system, and the Pantawid Pamilyang Pilipino Program (4Ps).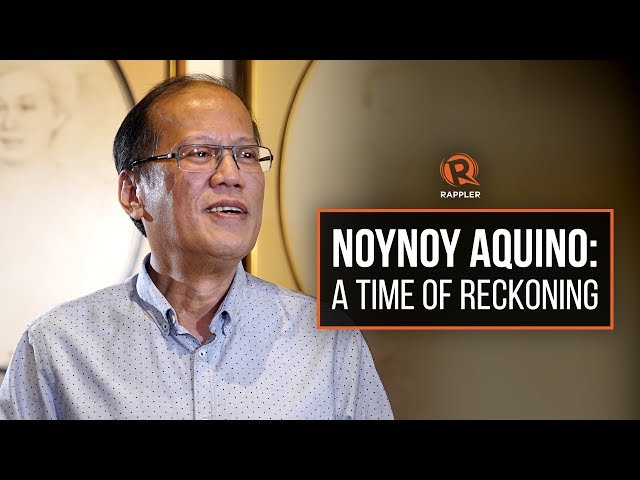 "His work to engage the private sector in the country's development is also a model which continues to inform regional and national development. In the world stage, the Philippines became recognized as a rising economic power and an active participant in solving the world's problems," Salceda said.
For Senator Manny Pacquiao, Aquino's "Daang Matuwid (Straight Path)" anti-corruption campaign left a mark in governance.
Aquino and his legacy as president have become political punching bags under the Duterte administration, with many lawmakers either joining in the criticism or choosing to remain silent.
'He did not deserve to be unappreciated'
The late president's allies and friends in the Senate paid tribute to the "unappreciated" Aquino who served the country "with the purest intentions."
"As our country's leader, he did not deserve to be unappreciated. He served his country very well with humility, honor, and integrity," said Senator Panfilo Lacson, who had served the Aquino administration as Presidential Assistant for Rehabilitation and Recovery in relation to Super Typhoon Yolanda.
"I have lost a dear friend and the nation has lost a gentleman who served his country well – with all honesty and sincerity and with the purest of intentions. I am thankful for the opportunity of having worked with PNoy during his presidency," said Senate Minority Leader Franklin Drilon.
"He meant well and wanted the best for the country and for all of us. We have lost an honest man," he added.
For Senator Risa Hontiveros, Aquino's administration will be remembered for the country's court victory over China in the West Philippine Sea, which has remained unenforced until now because of the Duterte administration's friendship with China.
"His strong stand led to our historic win at The Hague in 2016, leaving behind a legacy of hope and justice for generations to come," Hontiveros said.
Senate President Pro Tempore Ralph Recto praised Aquino for his reserved rhetoric as president.
"He did not treat his office as theater, where he was obliged to make grand gestures to incite his base or distract them from his mistakes. He preferred silent, solid work over flamboyance. He took care of his country during his watch," Recto said.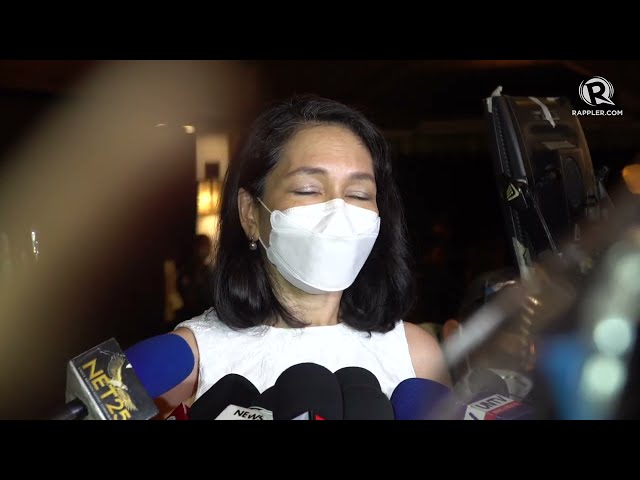 Senator Francis Pangilinan honored Aquino as "an exemplary public servant" and a "model son of heroes," referring to Aquino's later parents – democracy icons former senator Benigno "Ninoy" Aquino Jr, and former president Corazon Aquino.
Philippine flags at the Senate and the House were flown at half-mast to mourn Aquino's death. Before becoming president, Aquino served as a three-term representative of the 2nd District of Tarlac from 1998 to 2007, and was a deputy speaker from 2004 to 2006. He served as a senator from 2007 before rising to Malacañang in 2010. – Rappler.com