The retired general takes the helm of all aspects of vaccine efforts as the government abolishes a previous vaccine structure led by the DOH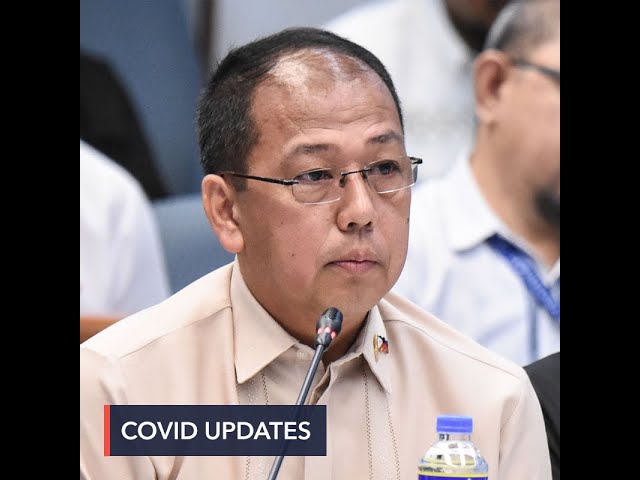 Vaccine czar Carlito Galvez Jr will be in charge of everything from negotiating prices for a COVID-19 vaccine to being "vaccine spokesman," according to a list of his official tasks in a new coronavirus task force decision.
The 83rd resolution of the Inter-agency Task Force on Emerging Infectious Diseases (IATF-EID) also abolished a previous vaccine program organizational structure that was to be led by the Department of Health (DOH).
Instead, the IATF approved Galvez's "National COVID-19 Vaccination Roadmap and Implementation Plan." (READ: Ex-general presents military-enabled COVID-19 vaccine plan for PH)
The following tasks have been given to Galvez:
Stewardship – coordinate across various agencies, actors, and technical working groups on behalf of the DOH;
Safety and efficacy – facilitate the early issuance of the Certificate of Product Registration with the Food and Drugs Administration;
Cost-effectiveness – facilitate the timely conduct of Health Technology Assessment (HTA), as necessary;
Price negotiation – activate price negotiation board subject to HTA's cost-effective price;
Prioritization – facilitate consensus on prioritization of vaccine recipients;
Delivery system – facilitate decision on whether to use private system, develop protocol on accessing vaccines and registration with primary health care providers with health care provider networks (HCPNs), practice guidelines;
Surveillance – set up system to monitor Adverse Events Following Immunization (AEFI);
Financing and co-payments – coordinate with the Department of Budget and Management and legislators, as may be necessary, on budget and co-payment ceilings;
Procurement – facilitate procurement through various mechanisms allowed under existing laws, rules and regulations through bilateral, multilateral and other financial modalities;
Supply and logistics movement – enter into agreement with 3rd party warehouse and logistics provider;
Information systems – establish the information and technology infrastructure to capture supply chain information, system for the distribution of the COVID-19 vaccine;
Risk communication and community engagement – oversee vaccine risk communication and social preparation and act as spokesperson for vaccine matters
Duterte's trust
The breadth of Galvez's responsibilities as vaccine czar indicates Duterte's trust in the retired general and the complexity of COVID-19 vaccine distribution.
What's clear is that the DOH's role in the vaccine plan has been reduced, as compared to before.
In the IATF's Resolution No 82, the DOH was ordered to convene the "Task Group COVID-19 Immunization Management" and establish sub-task groups. But with the role of a vaccine czar spelled out, this task group would be subsumed under Galvez.
The DOH, however, is still the lead agency of the IATF-EID, the policy-making body of the government's coronavirus response. The NTF vs COVID-19, of which Galvez is the chief implementer, is supposed to enforce the policies formulated by the IATF.
DOH officials, doctors, and scientists would also still be part of the groups to be led and coordinated by Galvez, who is military in training.
Malacañang, when asked why Duterte tapped a retired general as vaccine czar instead of a doctor or vaccine expert, had said Galvez was good at logistics.
"Because the vaccine operation will entail logistics. You really need managerial skills and someone used to management processes," said Presidential Spokesman Harry Roque on November 3. – Rappler.com