Filipino migrant workers still share horror stories of physical and verbal abuse from their foreign employers
Philippine Foreign Secretary Teodoro Locsin Jr. said the world is nowhere near ending the "scourge" of racism, citing the continued abuse of Filipino migrant workers and Asians overseas.
The Philippines' top diplomat raised the matter in a pre-recorded statement played on Thursday, September 23, Manila time, during a United Nations high-level conference commemorating the 20th anniversary of the Durban Declaration and Program of Action (DDPA).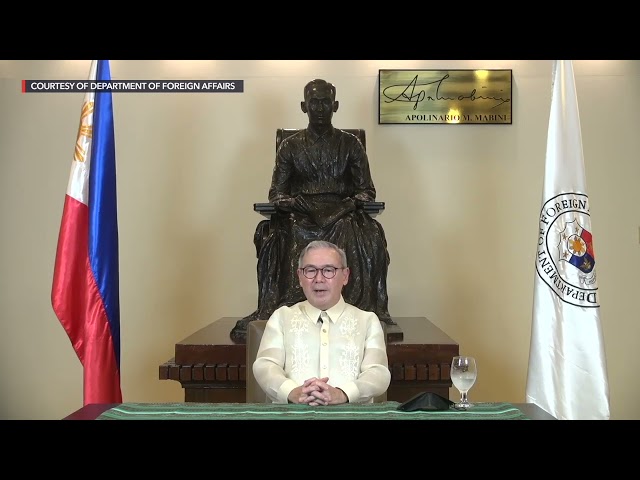 Adopted by consensus in the South African city of Durban in 2001, the DDPA is a comprehensive, action-oriented document that outlines concrete measures that nations can take to fight racism, racial discrimination, xenophobia, and related intolerance. 
But Locsin said 20 years since the DDPA was signed, hate directed against Filipinos and other Asians persists, with the coronavirus pandemic aggravating the situation. 
He also said migrants overseas are prevented from immediately accessing lifesaving vaccines against COVID-19.
"Filipino migrants and immigrants have themselves been victims, subjected to rising physical and verbal abuse simply because of their ethnicity. In many countries too, migrants have suffered from disparities and access to economic and health services, including vaccines, perhaps in the hope that the virus will do the work for them," Locsin said.
"We are still very far off from eliminating the scourge of racism and related intolerance," added the Department of Foreign Affairs chief.
With the lack of opportunities in their own country, millions of Filipinos have opted to work overseas to seek greener pastures for their families. But to this day, horror stories of overseas Filipino workers (OFWs) suffering physical and verbal abuse from their foreign employers continue.
In May, the Philippine Senate investigated cases of OFWs trafficked to war-torn Syria, with the crime allegedly perpetrated with the help of corrupt immigration officials in the Philippines.
The COVID-19 pandemic has also seen worsening anti-Asian violence in Western countries like the US.
In March, a 65-year-old Filipino-American woman suffered severe injuries following an unprovoked attack in New York City – where the headquarters of the UN is located.
Filipinos living in New York said they felt unsafe amid the risks of verbal and physical attacks they face on a daily basis.
Locsin then reminded all countries that the DDPA and the International Convention on the Elimination of All Forms of Racial Discrimination provide concrete steps that can be taken to allow nations to "overcome the worst of our impulses."
"We are all called to treat our fellow human beings with the respect and dignity we feel is owed to ourselves as such. This meeting's political declaration gives renewed impetus to do just that and hold on to our claim of humanity," said Locsin.
A day before Locsin's address on racism, Philippine President Rodrigo Duterte lashed out at the UN, calling the body "inadequate" and warning against any interference in his brutal war on drugs. – Rappler.com
Rappler multimedia journalist Mara Cepeda is a 2021 fellow of the Reham Al-Farra Memorial Journalism Fellowship. She will be virtually covering the 76th United Nations General Assembly, foreign policy, and diplomacy during the program.