'What President Duterte said last night regarding the PCA ruling is correct,' says Defense Secretary Delfin Lorenzana
Defense Secretary Delfin Lorenzana defended President Rodrigo Duterte on Thursday, May 6, for saying the Hague ruling against China over the West Philippine Sea deserves to be thrown in the wastebasket.
"What President Duterte said last night regarding the PCA ruling is correct," Lorenzana said, referring to the Permanent Court of Arbitration (PCA) that released the 2016 ruling on Manila's case against Beijing. "There is no international law enforcement body that can enforce it. However, even without the PCA ruling, we will continue to defend what is rightfully ours."
In his latest press briefing, Duterte belittled the 2016 Hague ruling and said it should end up in the garbage bin. "Pinursue ko, walang nangyari. Actually, sa usapang bugoy, sabihin ko sa 'yo, 'Bigay mo sakin? Putang ina papel lang 'yan. Itatapon ko 'yan sa wastebasket.'" (I pursued it, nothing happened. Actually, in street parlance, I would tell you, "Give that to me? Son of a bitch, that's just a piece of paper. I'll throw it in the wastebasket.")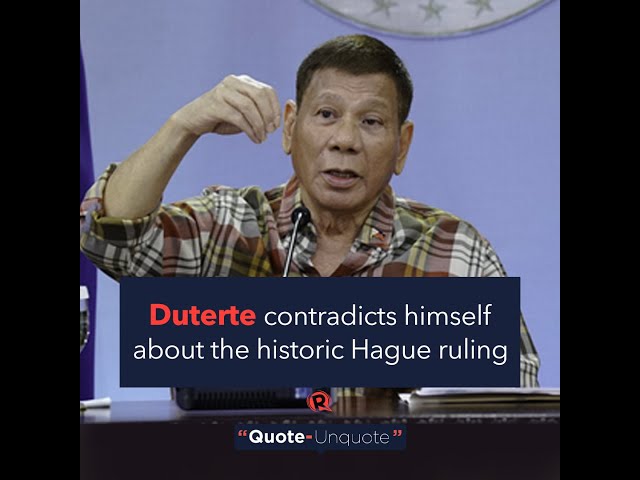 International law experts have said that even if there is no international police to enforce it, the Hague ruling is far from useless. Countries comply with international rulings 95% of the time, according to analysts, because they fear being viewed as outlaws – which can affect trade and alliances.
Judge Stanislaw Pawlak, one of the judges in the Philippines' case against China, told Rappler in 2018 that even if there is no police to enforce the ruling, the Philippines' legal victory can pressure China to behave for the sake of economic and security interests.
"In the long run, I think economic interests, security interests, will prevail," Pawlak said on Rappler Talk. "It's in the interest also of China to be accepted as a good neighbor and also to have good trade with neighbors," he added.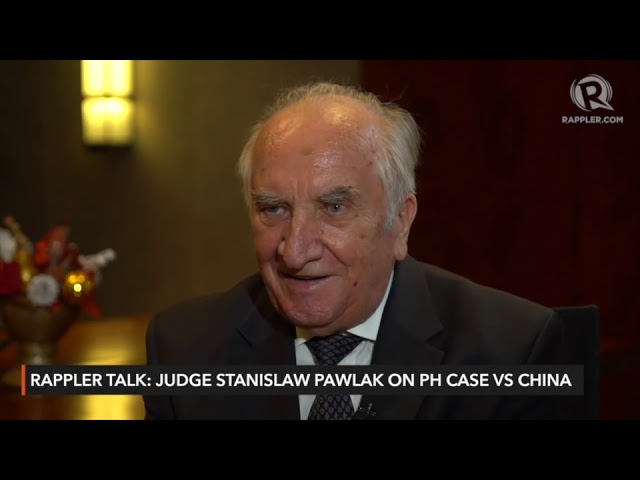 The 2016 ruling of an arbitral tribunal at the PCA in the Hague, Netherlands, reaffirmed the 1982 United Nations Convention on the Law of the Sea principle that all maritime features located within the exclusive economic zone (EEZ) of the Philippines or 200 nautical miles from the country's baselines, belong to the Philippines.
While the President believes it was useless, Foreign Secretary Teodoro Locsin Jr has been using the international court decision to file diplomatic protests against China.
In the latest diplomatic protest ordered by Locsin, he stated that the Hague ruling disproved China's claims. "They can say what they want from the Chinese mainland; we continue to assert from our waters by right of international law what we won in The Hague. But we must not fail to protest. @DFAPHL have we fired off a diplomatic protest? Do it now."
Although Lorenzana agreed with Duterte's statement on the Hague ruling, the DND recently used the Hague ruling to emphasize that China has no business telling the Philippines to stop its maritime patrols. – Rappler.com