The defense chief also disputes senators' claim that the general's appointment in the task force is unconstitutional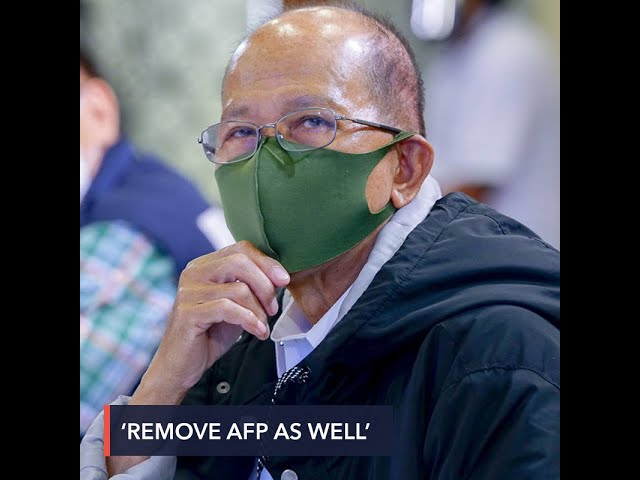 Remove Lieutenant General Antonio Parlade Jr as anti-insurgency spokesman? You might as well take out the entire Armed Forces of the Philippines (AFP) from the National Task Force to End Local Communist Armed Conflict (NTF-ELCAC), Defense Secretary Delfin Lorenzana said on Thursday, March 11.
"We are involved there. Kung tanggalin mo 'yang si General Parlade ay tanggalin mo na rin kami diyan, 'yung Armed Forces. Ibig sabihin, 'yung Armed Forces [ay] walang pakialam sa NTF-ELCAC, which is not true," Lorenzana said during the government's daily briefing. (If you remove General Parlade, you might as well remove the Armed Forces. It seems that the Armed Forces is not concerned about NTF-ELCAC, which is not true.)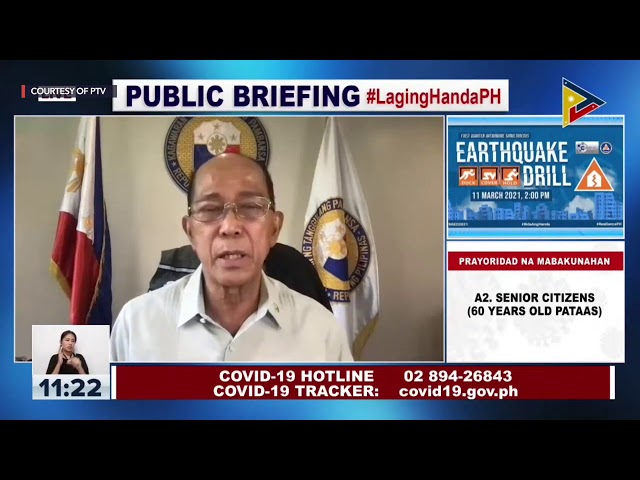 Lorenzana, a retired Army general, was reacting to senators' recommendation to remove Parlade as spokesman of the task force because his position there allegedly violates the Constitution.
A Senate committee also criticized Parlade after a series of hearings on red-tagging, saying his "reckless and negligent propaganda wars " ultimately undermine the government's counter-insurgency campaign.
Lorenzana defended Parlade, who is also commander of the military's Southern Luzon Command (Solcom) that has jurisdiction over Southern Luzon – the site of a "Bloody Sunday" police operation that killed 9 activists on Sunday, March 7.
"General Parlade is part of the AFP and so his expertise is being utilized as the spokesman of NTF-ELCAC. So wala akong nakikitang violation diyan of the Constitution," the defense secretary said. (General Parlade is part of the AFP and so his expertise is being utilized as the spokesman of NTF-ELCAC. I don't see it as a violation of the Constitution.)
But during a plenary session on Wednesday, March 10, Senate Minority Leader Franklin Drilon, a lawyer and former justice secretary, said Parlade's appointment violates Article 16, Section 5 of the 1987 Constitution, which states that, "No member of the armed forces in the active service shall, at any time, be appointed or designated in any capacity to a civilian position in the government, including government-owned or controlled corporations or any of their subsidiaries."
Also on Wednesday, Senator Panfilo Lacson pointed out that the NTF-ELCAC is a civilian task force. Thus, he argued, Parlade cannot hold a position because he is the also the Solcom chief, a military position.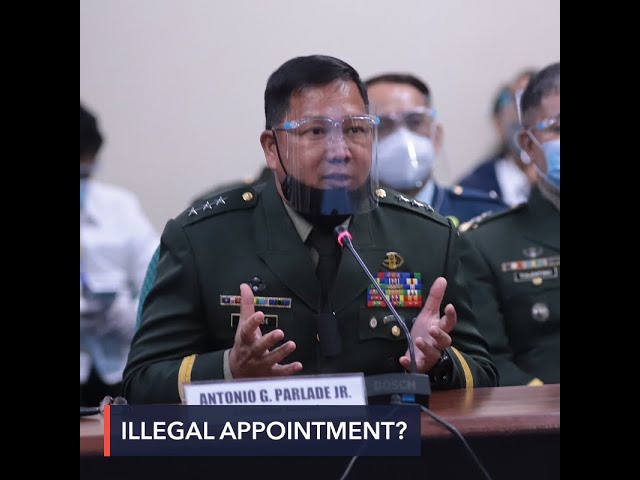 Law professor Tony La Viña said in a text message that Parlade's appointment is "explicitly prohibited" by the Constitution. La Viña added that the removal of Parlade as anti-insurgency spokesperson would not adversely affect the military's mission in the task force.
President Rodrigo Duterte created NTF-ELCAC in December 2018 as his administration's definitive vehicle that mobilizes the entire bureaucracy, its networks and resources to crush the 50-year-old communist rebellion – a campaign promise. His term ends next year.
Placed under the Office of the President, NTF-ELCAC is chaired by Duterte himself, with National Security Adviser Hermogenes Esperon Jr as vice chair. It includes Cabinet secretaries, the chiefs of the military and police, and a few other members.
In February, Parlade branded an Inquirer reporter's story as fake and a piece of communist propaganda. Following a media uproar, the military said it would investigate Parlade.
Several activists who were killed under Duterte were first red-tagged on social media. – Rappler.com