This is AI generated summarization, which may have errors. For context, always refer to the full article.
(UPDATED) The victims' bodies are brought to the army headquarters in St Christine, Surigao del Sur
Three people from the Lumad-Manobo tribe, including a 12-year-old student, were killed by the military in Surigao del Sur, rights group Karapatan said on Wednesday, June 16.
According to the group, Willy Rodriguez, Lenie Rivas, and 12-year-old Angel Rivas were harvesting abaca or manila hemp when forces of the 3rd Special Forces Battalion of the Philippine Army opened fire on the victims.
The incident happened around 1 pm on June 15, in Sitio Panukmoan, Barangay Diatagon in Lianga town. All the victims were residents of Sitio Manluy-a in the same Barangay.
The 4th Infantry Division, which oversees the 3rd Special Forces Battalion, tagged the victims as members of the New People's Army, but Karapatan said they were just farmers.
The military added that the slain victims fired at the soldiers and detonated a bomb, which pushed the military forces to fight back.
However, Angel was a grade 6 student at the Lumad school Tribal Filipino Program of Surigao del Sur. Meanwhile, Willy and Lenie were both members of Lumad organization Malahutayong Pakigbisog alang sa Sumusunod, according to Karapatan.
Karapatan added that the victims' bodies were brought to the army headquarters in St Christine, Surigao del Sur.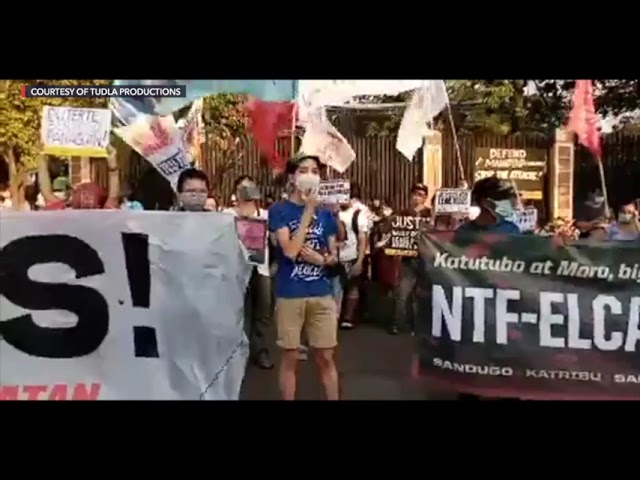 In December 2020, at least nine individuals from the Panay Tumandok community were also killed by the police in an operation in Panay Island. – Rappler.com