Most of the city's new coronavirus cases are police trainees
A couple of days before it opened its doors to tourists from Ilocos region, Baguio City logged its biggest spike in COVID-19 cases in a single day.
Most of the city's new coronavirus cases are police trainees assigned to check on these tourists.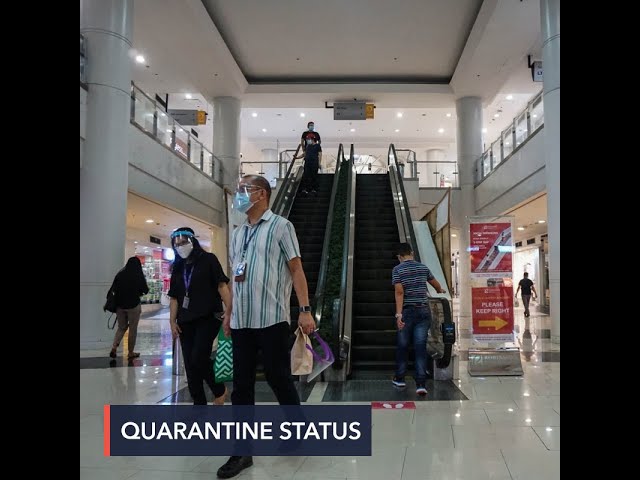 Baguio recorded 68 new COVID-19 cases on September 28. According to Mayor Benjamin Magalong, 56 of the new cases are police trainees staying in a boarding lodge at Barangay Lower Lourdes Subdivision.
The police trainees are aged 22 to 30. Twenty-two of them are women.
Magalong said the trainees' first contacts had long been isolated and quarantined since the first cases were detected among the police trainees on September 24.
On that date, 9 police trainees, all staying at the lodging house, were detected as COVID-19 positive. The mass swabbing that followed resulted in the cluster last Monday.
The city has 373 active cases as of September 28. Over a week earlier, on September 18, the city only had 127 active cases.
The tourism collaboration with Ilocos region dubbed "Ridge & Reef" was supposed to start on September 21 but was moved to October 1. Ilocos region spans Ilocos Norte, Ilocos Sur, La Union, and Pangasinan.
According to Baguio tourism officer Alec Mapalo, about 400 potential tourists from Ilocos have registered via the Baguio Visita online registration. Mapalo also said that they received 50 travel requests, including 29 from the Ilocos region and 13 from Manila.
Only 200 tourists from Ilocos region are allowed in the city under the Ridge & Reef program. Conversely, 50 Baguio tourists can visit selected areas in Ilocos region.
"I am praying for the Ridge and Reef Travel Corridor's success, as it will prove to local travelers that inter-regional tourism can be done safely, responsibly, and sustainably," said Tourism Secretary Bernadette Romulo Puyat during the R&R Launch at the Baguio Convention Center.
"As confidence in traveling locally grows, we hope to emulate its success in many other areas around the country, giving us valuable momentum for our push towards the tourism industry's recovery," Puyat added.
La Union, Pangasinan, Ilocos Sur, and Ilocos Norte (LUPISIN) will create a tourism bubble though a streamlined system that enables Baguio to control the flow of tourist traffic in the city to lessen COVID-19 transmission.
The Ridge & Reef delay was due to the rash of COVID-19 infections since September 19. It was expected then that the number of infections would slow down, but it accelerated instead. – Rappler.com