The proprietor of the rental boats in Burnham Park has offered her fiberglass pontoon and swan boats to aid in rescue operations
Do you miss riding those swan boats at Burnham Lake?
It may be a soothing balm to your inability to go to the City of Pines to learn that some of these boats will be brought to Cagayan Valley to help in search and rescue operations in flooded areas there.
Vivian Celso, a proprietor of the famous swan boats in Burnham Park, contacted Baguio police chief Colonel Allan Rae Co and said that she is willing to lend 4 pontoon boats and one of the larger swan boats for rescue operations in parts of Cagayan Valley that experienced massive flooding.
The boats, which can carry 10 persons at a time, are ideal as rescue boats since the fiberglass hulls are not easily punctured as compared to rubber boats, Co said.
Celso said that even if business during the pandemic had affected their operations, she was more than glad to help flood victims in Cagayan Valley.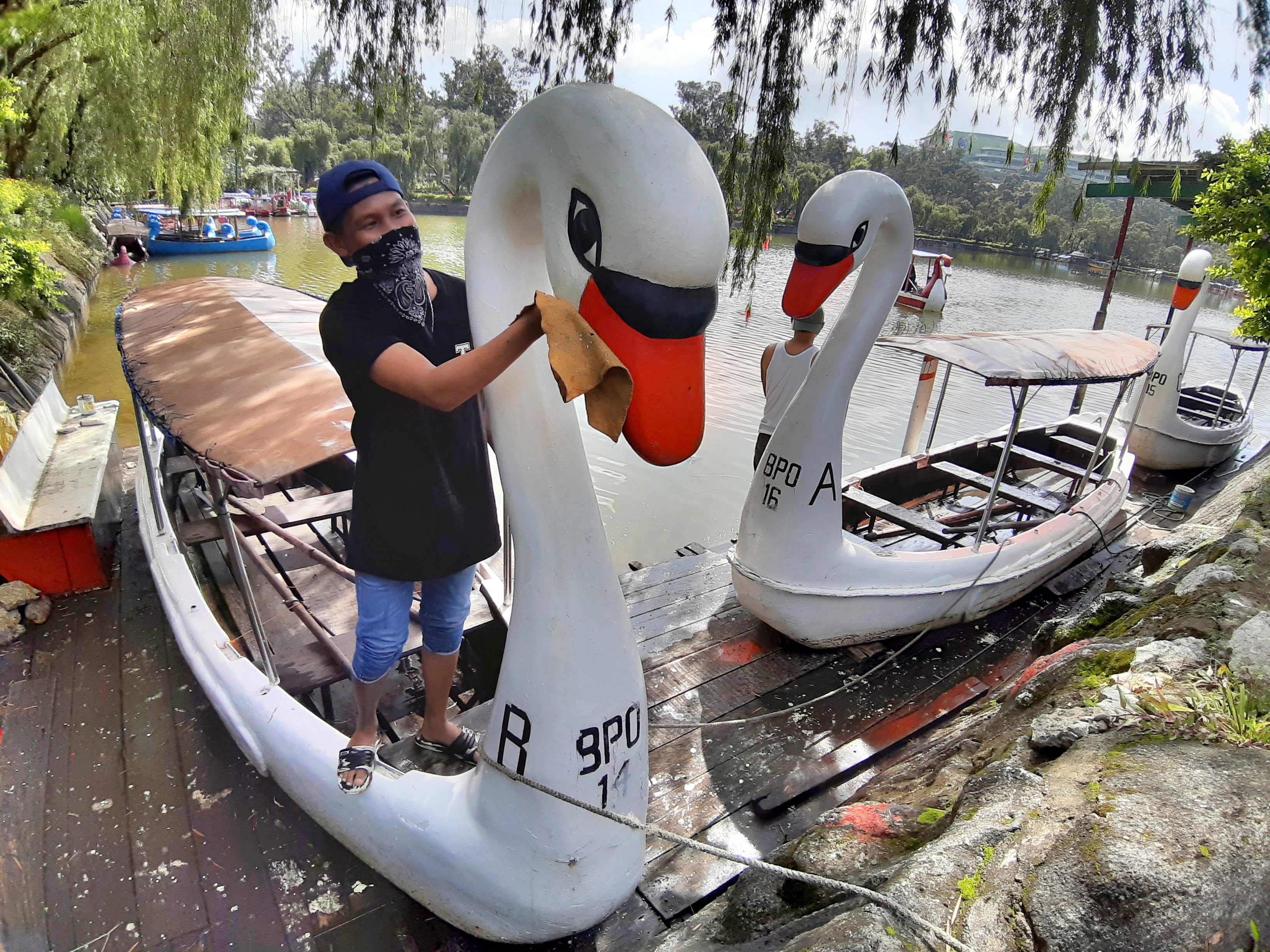 The police already sent two of the Burnham boats last November 15.
The Cordillera police also sent one fiberglass boat from the Abra provincial mobile force and a rubber boat. They also sent 8 vehicles including an ambulance, truck and troop carrier.
Cagayan and Isabela, in particular, experienced their worst flooding in decades due to heavy rains brought by Typhoon Ulysses and the tail-end a the cold front. This prompted Magat Dam to release water, which contributed to the flooding.
Cagayan officials have also blamed deforestation, particularly due to rampant illegal logging, for the extent of the flooding which had claimed over 20 lives. (READ: Massive flooding a 'summation of our wrongs to the environment' – Cagayan governor) – Rappler.com