This is AI generated summarization, which may have errors. For context, always refer to the full article.
Progressive lawmakers try to raise concerns over the P8.2-billion Office of the President 2022 budget but are overruled by fellow legislators
Progressive lawmakers strongly objected to the move of their fellow House members to quickly terminate deliberations on the 2022 budget of the Office of the President (OP) on Friday, September 3.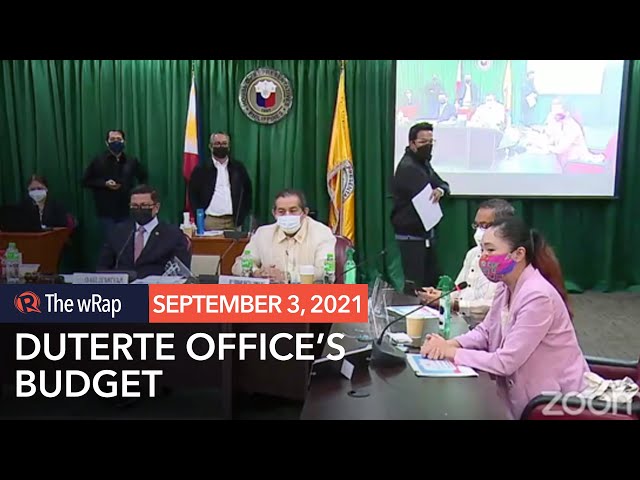 Six minutes into the OP budget briefing at the House of Representatives, Pangasinan 6th District Representative Tyrone Agabas moved to terminate it, citing a "long-established tradition of extending parliamentary courtesy to a coequal branch of government."
This was quickly seconded but not before Kabataan Representative Sarah Elago relayed her objection.
"This is the last budget of the OP under the Duterte administration and there are a number of pressing issues that need to be brought before the OP at this budget briefing," said Elago.
"We had the opportunity in the past years to raise these significant concerns before the OP budget briefing. Why is the committee now denying this very right to the House members, especially those from the minority now?" she added.
'Not an ordinary budget briefing'
Elago cited Malacañang's response to the ongoing COVID-19 pandemic, the large intelligence and confidential funds lodged in various agencies including the OP, and the "lack of transparency and accountability over violations of human rights" as issues Duterte's office must answer during budget deliberations.
Bayan Muna Representative Carlos Zarate also registered his "vehement objection" to the attempt to quickly terminate the briefing.
"While it is true that it's a briefing by agencies, this is not an ordinary briefing. This is a briefing by the OP and it's the right of representatives of citizens to relay to the OP all the concerns right now, especially while we are in a crisis exacerbated by COVID-19," he said in Filipino.
The progressive lawmaker also slammed what he called the "misprioritization" of the 2022 national budget as proposed by the Duterte administration.
In past years, OP budget hearings were typically over within minutes, both in the Senate and the House. In 2019, for example, it ended in six minutes. In 2018, it lasted only 10 minutes.
House appropriations panel chairperson ACT-CIS Representative Eric Go Yap, tuning in via Zoom, tried to assure the Makabayan bloc that all lawmakers would get a chance to air their concerns about the OP budget at the plenary.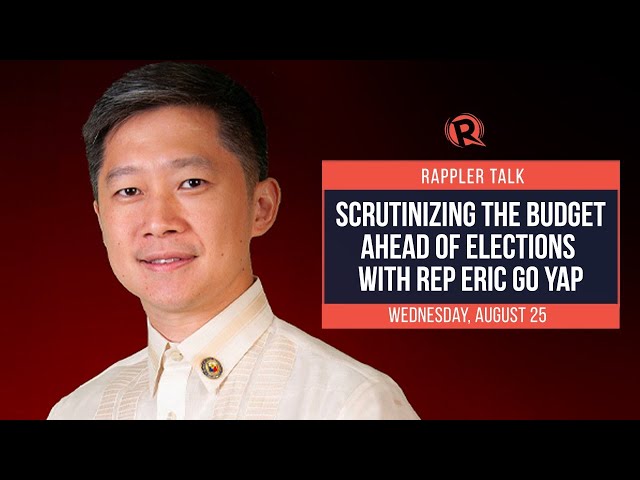 Yap had promised in a Rappler Talk interview that Duterte's office would be asked to explain its request for P4.5 billion in confidential and intelligence funds in the middle of a raging pandemic.
"For me, the Office of the President must explain this and convince Congress why this is needed, and if we're not convinced, we need to reduce it. If we're convinced, we will not reduce it," he had said.
The OP is asking for a total of P8.2 billion for its last budget under the Duterte administration. – Rappler.com