This is AI generated summarization, which may have errors. For context, always refer to the full article.
Presidential Spokesman Harry Roque muddles the issue on Julian Felipe Reef after both the defense and foreign affairs departments have said the feature lies within the country's EEZ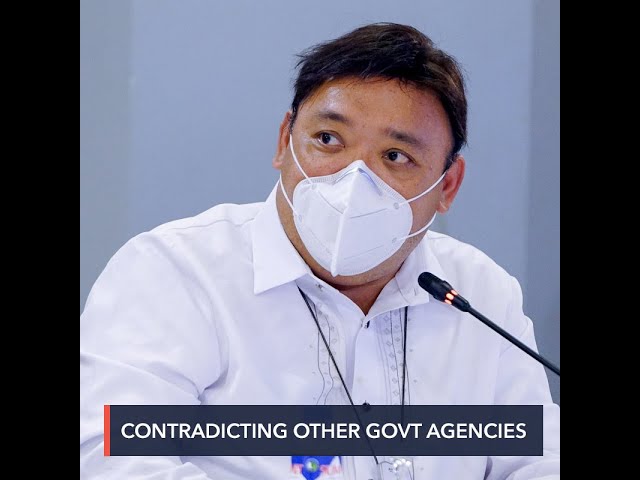 After both the Philippine defense and foreign departments said Julian Felipe Reef is within the country's exclusive economic zone and filed diplomatic protests on this basis, Malacañang now sings a different tune.
Presidential Spokesman Harry Roque, on Tuesday, May 11, insisted in a press conference that Julian Felipe Reef is outside the EEZ but is still being claimed by the Philippines through a Marcos-era presidential decree.
"Hindi 'yan kabahagi ng EEZ ha, 'yung Julian Felipe. Labas po 'yan, ganyan po kalayo 'yan," said Roque.
(That's not within our EEZ, that Julian Felipe. It's outside, it's that far.)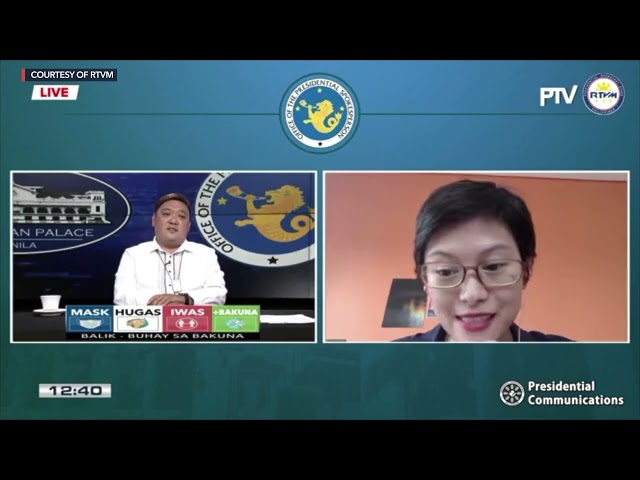 He claimed it was critics who were making a big deal out of the over 200 Chinese ships swarming the reef just to disparage President Rodrigo Duterte's approach to China.
In fact, it was the government's own National Task Force on the West Philippine Sea (NTF-WPS) that first raised the alarm over the ships' presence, backed up by Defense Secretary Delfin Lorenzana.
"Pinalalaki po 'yan ng ating kalaban talaga (Our enemies are really making a big deal out of it)," said Roque.
Despite his statement being inconsistent with that of Lorenzana and the Department of Foreign Affairs, Roque denied that he has weakened the country's position on Julian Felipe Reef.
"It doesn't weaken anything because we aren't giving up our claim to Julian Felipe pursuant to Marcos apending Julian Felipe to the territory of the Philippines," said Roque.
Philippines 'never in possession'
The Duterte spokesman went on to say that the Philippines was "never in possession" of Julian Felipe Reef and that it is Vietnam and China that are fighting over the area.
This echoes President Rodrigo Duterte's own controversial remark that China is "in possession" of the West Philippine Sea – phrasing slammed by experts and critics as weakening the country's claim over the area.
It's true that Vietnam occupies nearby Grierson Reef and China occupies nearby Hughes Reef. But Julian Felipe Reef also lies 175 nautical miles west of Bataraza, Palawan, which means it is within the 200 nautical miles of the Philippine baseline, which, according to the United Nations Convention on the Law of the Sea, counts as the country's EEZ. (Read this explainer on EEZ and sovereign rights.)
Lorenzana responds
Rappler asked Lorenzana to explain the apparent inconsistency between him and Roque.
Lorenzana said both he and Roque are correct on certain points.
"It (Julian Felipe Reef) lies within our 200-nautical-mile EEZ limit and is also part of Kalayaan municipality by virtue of the presidential decree by Marcos. So whichever one uses, territory or EEZ, is correct," he told Rappler after Roque's press conference.
He was likely referring to Presidential Decree 1596 issued by Marcos in 1978, defining the Kalayaan Island Group. There is legal thinking, however, that this decree was repealed when the Philippines ratified the UNCLOS in 1984. But the UNCLOS also laid down the 200-nautical-mile EEZ rule, which Lorenzana said, puts Julian Felipe Reef within the Philippines' EEZ.
Meanwhile, both retired Supreme Court justice Antonio Carpio and maritime expert Jay Batongbacal say Julian Felipe Reef is within the EEZ.
Carpio says the reef is within 12 nautical miles of Grierson Reef which is occupied by Vietnam but generates a territorial sea which includes Julian Felipe Reef.
"Under Republic Act No 9522 (which defines the country's archipelagic baselines), we claim Grierson Reef which is part of the Kalayaan Group of Islands," Carpio told Rappler.
Batongbacal, meanwhile, says the reef is presumably within the EEZ due to its proximity to Grierson Reef but the claims of Vietnam, China, and the Philippines are yet to be settled by a delimitation of their boundaries.
"Status should be deemed to be unsettled. Philippines may assert or exercise the rights it claims over it subject only to the limitation and it should not take actions that aggravate the dispute or makes it more difficult to resolve," Batongbacal told Rappler.
In any case, the DFA has filed daily diplomatic protests over China's activities in Julian Felipe Reef. For this reef which Roque claims is not within the EEZ, Lorenzana has engaged in a rare word war with the Chinese embassy. – Rappler.com