(1st UPDATE) The order would likely be enforced within areas like Metro Manila when vaccines are more readily available, says President Rodrigo Duterte's spokesman
Malacañang clarified that the government will not yet enforce President Rodrigo Duterte's wish that police and barangay officials make sure unvaccinated persons remain at home.
"Not yet," said Presidential Spokesperson Harry Roque on Thursday, July 29, during a Palace press briefing.
He said Duterte's remarks were more of a recommendation for the future, when vaccines are more widely available to Filipinos. Roque spun the President's words as an idea on how the country can take advantage of growing vaccination rates among the population.
"I think what the President was thinking was how to keep the economy going if we really need to go on lockdown. In which case, it will not be a complete lockdown. Maybe those vaccinated can be allowed to work," said Roque.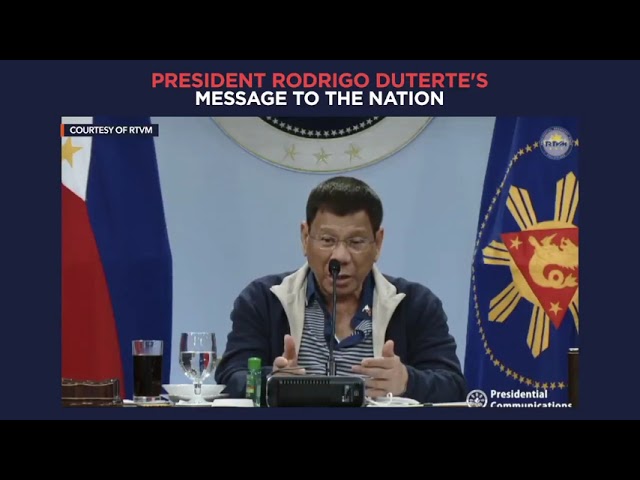 He agreed that prohibiting unvaccinated people from going out could be discriminatory at a point when only 6.2% of the population is fully vaccinated.
But it could be enforced at a later time in places like Metro Manila which could reach containment of the virus in the coming months, said the Duterte spokesman. Vaccine czar Carlito Galvez Jr. earlier reported that 30% of the capital region's target adult population is already fully vaccinated.
"At least in Metro Manila we can reach population protection or containment soon, and if that happens, like what other countries are doing, like France, we can limit movement of those unvaccinated," said Roque.
In Duterte's remarks shown to the public, the President made no indication that his instructions were for a later time.
He even said he needed to enforce the order immediately, before any law is enacted, because of the detection of the Delta variant in the Philippines.
Justice Secretary Menardo Guevarra, senior member of the IATF, said on Monday, August 2, that it's still status quo under the ECQ, meaning both the vaccinated and the unvaccinated can go out as long as they are the authorized person outside residence (APOR).
"The IATF has taken the position that, at this time when the majority of the people have not been reached by the anti-COVID vaccine, there will be no distinction between APORs who have been vaccinated and those who have not received such vaccines," said Guevarra in a text message on Monday. – Rappler.com