A year after the COVID-19 pandemic was declared, the Duterte government says it was stellar in managing the crisis
Almost a year since the World Health Organization declared a COVID-19 pandemic, President Rodrigo Duterte's office said the government's response to the crisis has been "excellent."
"We were excellent. We controlled the spread of the disease, especially when compared to richer countries with more modern hospitals," said Presidential Spokesman Harry Roque on Monday, March 8, during a press briefing.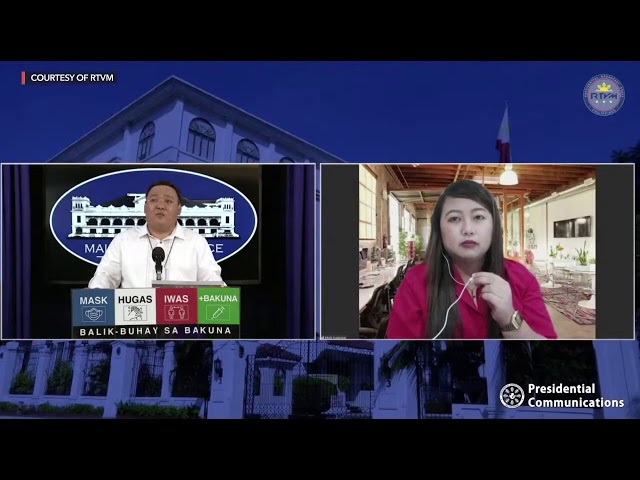 The pandemic has claimed over 12,000 lives in the Philippines and brought about the country's worst recession since World War II. The Philippines is projected to suffer the worst economic downturn in Southeast Asia.
Roque went on to say the Philippines was "not in the top 5, not in the top 10, not in the top 20" of COVID-19 cases rankings in the world. However, the Philippines is top 2 in Southeast Asia in terms of total number of cases. It was among the 20 top countries with the most cases in the world in October 2020.
Roque's main point for saying the Duterte government's response was stellar was a comparison with the United States, a superpower that has the most number of cases and fatalities globally.
"Can you imagine, America is number 1 in terms of cases and in terms of deaths? We are not even close to their level of spending on health and the technology in our hospitals is nowhere near the technology of their hospitals," said Roque in a mix of English and Filipino.
Regional laggard
However, while the Philippines' figures are not as alarming as the pandemic situation in the US, it lags far behind other countries like neighbor Vietnam that has kept its total cases below 3,000 and where only 35 people have died of the disease.
Most other Southeast Asian countries began vaccinating their citizens earlier than the Philippines and most are expected to recover economically earlier than the Philippines.
Roque also said the Duterte government declared a lockdown (or enhanced community quarantine, in government terms) "just in time," allowing hospitals to build capacity and stem transmissions.
But critics have pointed out missed opportunities to prepare better for the pandemic in the months of January to February, before a global health crisis was declared but when information about the transmissibility of the virus showed its potential threat.
Duterte declared a Metro Manila lockdown on March 15, 2020, ahead of a Luzon-wide lockdown two days later. – Rappler.com